News
Cobra Kai Season 3 Everything You Need To Know
YouTube original series Cobra Kai continues to kick butt and will be back for season 3.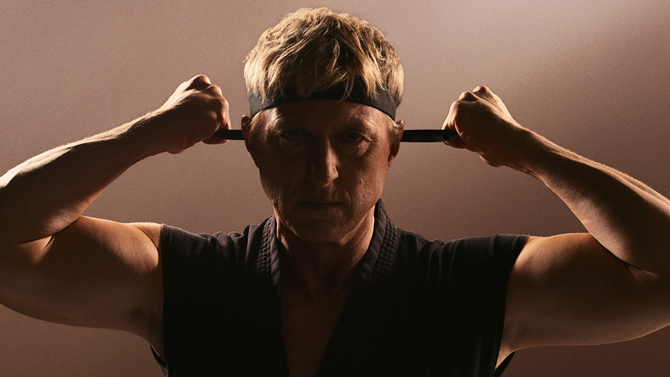 A return to the dojo has been a success beyond anyone's expectations, leading YouTube to officially confirm Cobra Kai season 3 for 2020. The series is part of YouTube's premium service, which requires a monthly subscription. According to EW, after cancelling a handful of its premium shows, YouTube decided to make the rest of its original programming free (well, ad-supported because nothing in this life is free).
For those who have yet to binge season 2 of the Karate Kid spinoff, it'll be free starting on Sept. 11th, with one episode dropping each week. Season 1 will be free for only two weeks, from Aug. 29th to Sept. 11th. The recently released season 2 has matched the critically acclaimed heights of season 1. Fans are watching in droves; the season 2 premiere currently has over 23 million views.
Cobra Kai is written and executive produced by Josh Heald, Jon Hurwitz, and Hayden Schlossberg. The series stars William Zabka and Ralph Macchio, who reprise their roles from the Karate Kid film franchise. Martin Kove joined the cast as a regular in season 2 to reprise his role as the mean-spirited sensei John Kreese.
Cobra Kai Season 2 Interview: How Will Kreese Affect the Dojo?
Cobra Kai Season 3 Plot
Daniel is going back to Okinawa in Cobra Kai's third season! This first major tidbit on the plot, which arrived during the buildup to the show's Comic-Con panel, came from Ralph Macchio himself, who teased the trip, set to manifest as a callback to 1986's The Karate Kid Part II. The Okinawa angle also opens the possibility for role reprisals like Tamlyn Tomita's Kumiko and Yuji Okumoto's Chozen. You can read more about the Okinawa angle right here.
Speaking with Den of Geek before the season 2 premiere, Hurwitz told us how they approach the future of the show: "We've always thought there would be several seasons. I think we have an endgame for where we want the story to go. Whether that's in five, eight or 25 seasons, however, we're not entirely sure. It all really depends on the flow of the storytelling."
On the potential storylines for Cobra Kai season 3, he said: "We've already been brainstorming. We'd just put season two in the can and we were like, Well, okay. What do we do now?' So we just start brainstorming for seasons three and four and all that. As we've been doing that, we've been throwing out tons of different ideas. They're not all gonna fit, though. The same thing happened when we were writing season one."
Cobra Kai Season 3 Release Date and Trailer 
We're still waiting on official word of a release date and trailer from YouTube, but it's likely we'll get one or both during Cobra Kai's San Diego Comic-Con panel on Thursday, July 18th. 
Here's everything we know about Cobra Kai season 2.
Read and download the Den of Geek SDCC 2019 Special Edition Magazine right here!