News
Cobra Kai Season 3: Daniel is Going Back to Okinawa
The third season of Cobra Kai will tap into The Karate Kid Part II, taking Daniel back to Miyagi's homeland of Okinawa.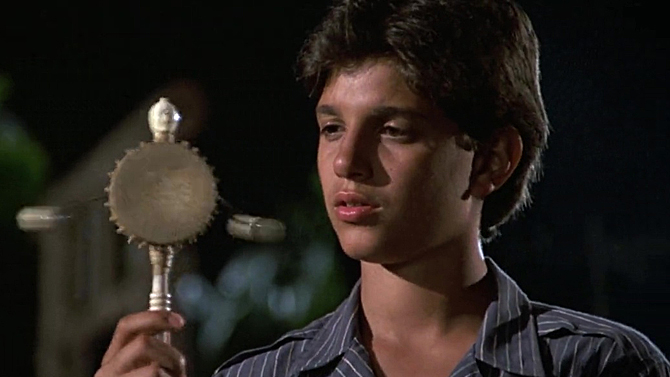 Cobra Kai Season 3 is still far away, likely set for YouTube Premium in the spring of 2020. While the show held a Comic-Con panel yesterday, the dais – stars Ralph Macchio, William Zabka and the rest of the cast, with creators Josh Heald, Jon Hurwitz and Hayden Schlossberg – were stingy with the plot details, save for one that was just revealed: The show is heading to Okinawa!
Indeed, the third season of Cobra Kai will see Daniel LaRusso return to The Karate Kid Part II's setting of Okinawa, as first confirmed by Ralph Macchio himself to EW. As Macchio told the magazine:
"For season 3, something I can tease is that, albeit we have a lot of cleaning up to do based on the events of season 2, some of the stories will dive into the origins of both Miyagi-Do Karate and Cobra Kai." He adds, "Like, the beginnings of those two forms of martial arts, and we'll learn stuff about both that we never knew. And that includes LaRusso going to Okinawa, which is a piece of season 3."
1986's Part II, the first film sequel to the 1984 original, saw Daniel join Mr. Miyagi (Pat Morita) on a trip to his long-estranged home of Okinawa, Japan's southernmost prefecture. Besides showcasing Miyagi's 40-year-old feud with former friend Sato (Danny Kamekona), the film also expanded the Karate Kid mythology (which wasn't a thing yet in 1986), revealing the centuries-spanning origins of Miyagi's family karate, the value of drum-punches and the tumultuous historic events that led to his exile to the United States. Consequently, Okinawa is a sacred place for Daniel; somewhere that he'd go to get a fresh perspective, especially after the dark note on which Cobra Kai Season 2 ended, with Miguel's debilitating injury, callously (and uncharacteristically,) inflicted by Robby, who's Daniel's student and Johnny's son.
Further Reading: Cobra Kai: Hilarious ESPN Mockumentary of the All Valley Karate Tournament
Macchio explains that the Okinawa trip will continue the show's strategy of maintaining the presence of the late Mr. Miyagi, stating:
"It was always important from the get-go upon hearing the initial pitch for this project to have Miyagi woven into the story and into LaRusso's life," Macchio said. "Whether it be something [LaRusso] needs to tap back into to find balance in his life if he's gone off… and that stuff has all been incorporated last season."
As Macchio further explains on the value of the Okinawa return:
"In season 2, we were at Miyagi-Do Karate, so a big part of it was back at that house and that location. So, it was kind of emotional to do that because a lot of the magic of that original film happened in those scenes and with that character. I think it's important to keep that alive in the show."
However, the Okinawa angle also opens the door to speculation regarding potential role reprisals from The Karate Kid Part II cast members. While Sato actor Danny Kamekona passed away in 1996, the most prominent name here is Tamlyn Tomita, who played Daniel's love interest and tea ceremony partner, Kumiko; a role that, despite Tomita's array of prominent roles since then (she's currently a regular on ABC's The Good Doctor), remains one of her most memorable. Of course, lest we forget, there's also Yuji Okumoto, who played Sato's belligerent nephew, Chozen, who picked a brutal battle with Daniel to continue the family feud, even after the uncle's own change of heart.
It will certainly be interesting to see how Cobra Kai Season 3 develops when Daniel once again becomes "the man who will fight for your honor" to achieve "the glory of love." – And dare we hope for a new Part II-appropriate Peter Cetera tune?
Read and download the Den of Geek SDCC 2019 Special Edition Magazine right here!
Joseph Baxter is a contributor for Den of Geek and Syfy Wire. You can find his work here. Follow him on Twitter @josbaxter.