News
Cloak and Dagger Season 2: What to Expect
Den of Geek talked to the stars and showrunner of Cloak and Dagger about Season 2.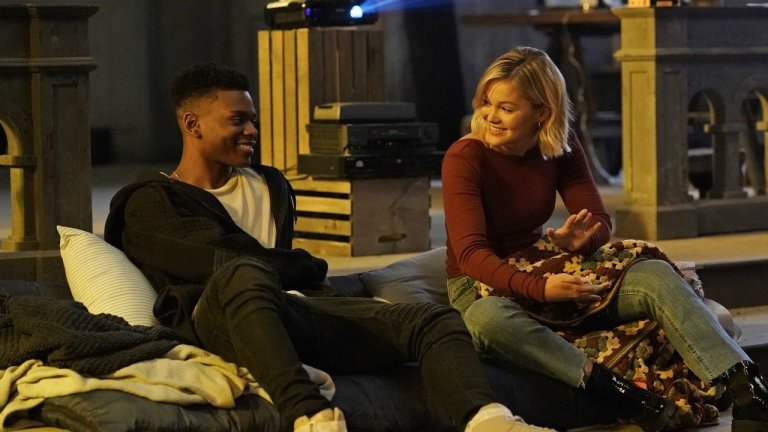 Cloak and Dagger is one Den of Geek's most-anticipated midseason TV returns. The show, which follows New Orleans teens Tyrone (Aubrey Joseph) and Tandy (Olivia Holt) as they come into their powers and make big decisions about how they want to use them is one of the best superhero shows on TV—not to mention, one of the only superhero shows that engages complexly with real-life problems rather than using metaphor to address some of the world's harshest realities.
read more: Cloak and Dagger Season 1 Episode Guide
Cloak and Dagger Season 2 will debut with a two-hour episode on April 4 at 8pm ET, but Den of Geek was lucky enough to catch up with Joseph, Holt, Emma Lahana, and showrunner Joe Pokaski at SXSW in Austin to get some insight into what we can expect from the new season. We talked to the Cloak and Dagger crew about what Tandy and Tyrone's relationship will look like in Season 2, how they might be able to help the Avengers crew take on Thanos, what the writers' room looks like, and what kind of Mayhem might be in store this season.
Check it out…
Here's the official Season 2 synopsis, courtesy of Freeform…
"Season 2 turns the heat up on our young heroes, as Tyrone and Tandy try to find their place as more active heroes in this world. As they learn and grow emotionally, so will their skills. In Season 1, we saw Tandy and Ty dip their toes into the world of hopes and fears; this season, they will dive deeper into this metaphysical pool. With enhanced powers and a choice to make about the type of heroes they want to be, they make the choice to run into the danger, head first. They tackle a heartless vigilante and uncover an evil that's been preying on the young women of the city, as the show takes on more serious topics like gang violence and human trafficking."