News
Cloak and Dagger Season 2: Details on Mayhem
Cloak and Dagger showrunner Joe Pokaski gave us some details regarding the appearance of Marvel in Season 2.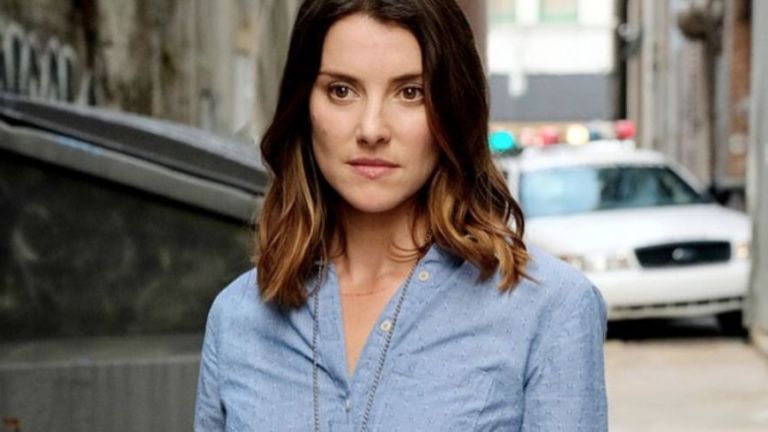 When Marvel announced Cloak and Dagger would be getting a second season at yesterday's San Diego Comic-Con panel, the announcement video teased the appearance of Mayhem on the show.
In the comic book source material, Mayhem is the eventual evolution of cop Brigid O'Reilley, who turns villainous when after death-by-poison and a resurrection at the hands of Cloak and Dagger themselves. From there, she becomes a vengeful vigilante called Mayhem.
In the Cloak and Dagger TV show, Brigid O'Reilley is portrayed by Emma Lahana and, in this first season, she has been a friend and ally for both Tyrone and Tandy, especially the former, getting actively involved in the effort to take Connors, the cop who shot Tyrone's brother Billy, down.
Den of Geek was part of a group of reporters who had a chance to talk with series showrunner Joe Pokaski at SDCC about the eventual appearance of Mayhem, a storyline that Pokaski teased will give viewers a Killmonger-like villain, aka a villain they can relate to.
"We got very excited, the writers and I, when we were breaking the first season," said Pokaski, "because we knew who Mayhem was and we knew Brigid began as a friend and it was very exciting as writers to say, 'Oh, low key, we can start telling the origin story of a villain in the most ninja way possible. So, it's just been fun."
Pokaski had only glowing things to say about actress Emma Lahana, who has two episodes this season in which she doesn't utter a single line (including next episode to air, Episode 9), but still makes the viewer feel a myriad of emotions.
"I don't know if you guys have seen Episode 9 yet, but she doesn't say a word again, makes you wanna cry," teased Pokaski.
Though Pokaski didn't want to give too much away about Brigid's transformation into Mayhem, he teased: "I think Mayhem, without spoiling too much, is kind of what we wish we all were if we didn't face consequences."
Mayhem is seemingly set to appear in Cloak and Dagger Season 2, but wouldn't it be interesting if we saw rumblings of her in the Cloak and Dagger Season 1 finale, set to air on Freeform on August 2nd.
Stay tuned to Den of Geek for more Cloak and Dagger scoop out of SDCC.
Read the Den of Geek SDCC 2018 Special Edition Magazine Here!