News
Claws Season 3, Cast, Release Date, Trailer, News, and More
TNT has renewed its surging nail salon-centric crime series, Claws, for Season 3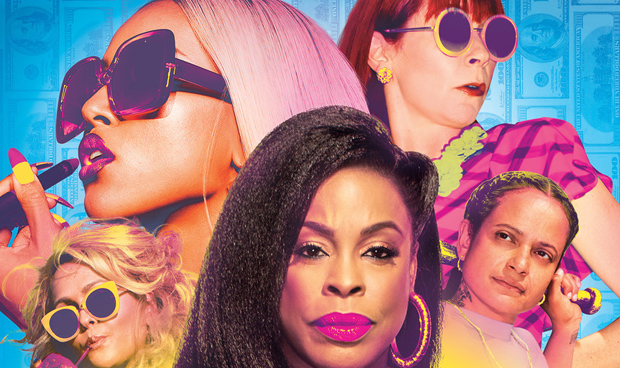 Claws Season 3 is here! The first episode just premiered on TNT.
Showcasing a genre amalgam of comedy and crime, Claws, created by Eliot Laurence (Welcome to Me, The Big Gay Sketch Show), centers on Desna Simms (Niecy Nash), the owner of a Florida nail salon, who uses her mani-pedi proprietorship as a front for laundering money for a local pill mill. She is joined there by Polly Marks (Carrie Preston), Annalise Zayas (Judy Reyes), Virginia Loc (Karrueche Tran) and Jennifer Husser (Jenn Lyon). The series also showcases the criminal gravitational force of crime boss Clay "Uncle Daddy" Husser (Dean Norris). Names such as Jack Kesy, Kevin Rankin, Jason Antoon, Jimmy Jean-Louis, Suleka Mathew and Harold Perrineau also appear on the series.
further reading: Snowpiercer TV Series Release Date
The series is overseen by showrunner and executive producer Janine Sherman Barrois. Joining her in the latter capacity is creator Eliot Laurence, as well as the duo of Rashida Jones and Will McCormack, who produce the series with TNT under their Le Train Train company.
Up next? Season 3, Episode 2, titled "Muscle & Flow." TNT released a promo for the ep and the rest of the season following the season premiere. Check it out…
Here's the synopsis for the next episode: "Desna and her crew start working at the casino and discover the Lovestones are involved in some illegal business with a very important person."
Claws Season 3 Cast
Desna (Niecy Nash), Polly (Carrie Preston), Annalise (Judy Reyes), and Jennifer (Jenn Lyon) are all expected to return for season 3. 
Deadline reports that Jenn is getting a baby daddy. Bechir Sylvain will play EJ, the ex-boyfriend of Jenn and biological father to her child. EJ just got out of jail and wants to have a relationship with his daughter.
Claws Season 3 Trailer
TNT has unveiled the final trailer for Claws Season 3 in advance of its June release. The gang's all here.
Here is the full Claws Season 3 trailer. Palmetto, Florida: home of the best damn nail salon on the Gulf Coast. 
Previously TNT unveiled a short teaser for Claws Season 3.
Claws Season 3 Release Date
Claws Season 3 debuted on Sunday, June 9 at 9 p.m. ET on TNT.
Alec Bojalad is TV Editor at Den of Geek and TCA member. Read more of his stuff here. Follow him at his creatively-named Twitter handle @alecbojalad