News
Classic Doctor Who Stars Talk The Casting of Jodie Whittaker
Den of Geek talked to Peter Davison, Colin Baker, and Sophie Aldred about the casting of the first female Doctor.
When the announcement of the first female Doctor in the history of Doctor Who comes right before San Diego Comic Con, one of the biggest pop culture events in the world, it's hard to talk about anything else. Especially when you're talking to some of the actors who have helped define the franchise. 
Den of Geek talked to Classic Who actors Peter Davison (The Fifth Doctor), Colin Baker (The Sixth Doctor), and Sophie Aldred (Ace) about what the milestone means for Doctor Who and beyond — and how this reaction isn't so uncommon within the 50-year history of the iconic British series.
"There's always this [kind of reaction]," Davison said. "When I took over as the Doctor, there was dismay because I was young. When Peter Capaldi took over there was dismay because he was old. And now there's going to be a certain amount of dismay because Jodie is a woman."
Aldred echoed the sentiment, saying that she remembers her dismay over her first Doctor Who regeneration, when Jon Pertwee materialized into Tom Baker.
My mum told me it was going to be canceled. She'd read it in the papers. And I was absolutely outraged. I thought, 'How can anyone ever play the Doctor except for Jon Pertwee?' This is kind of not that surprising that people are upset.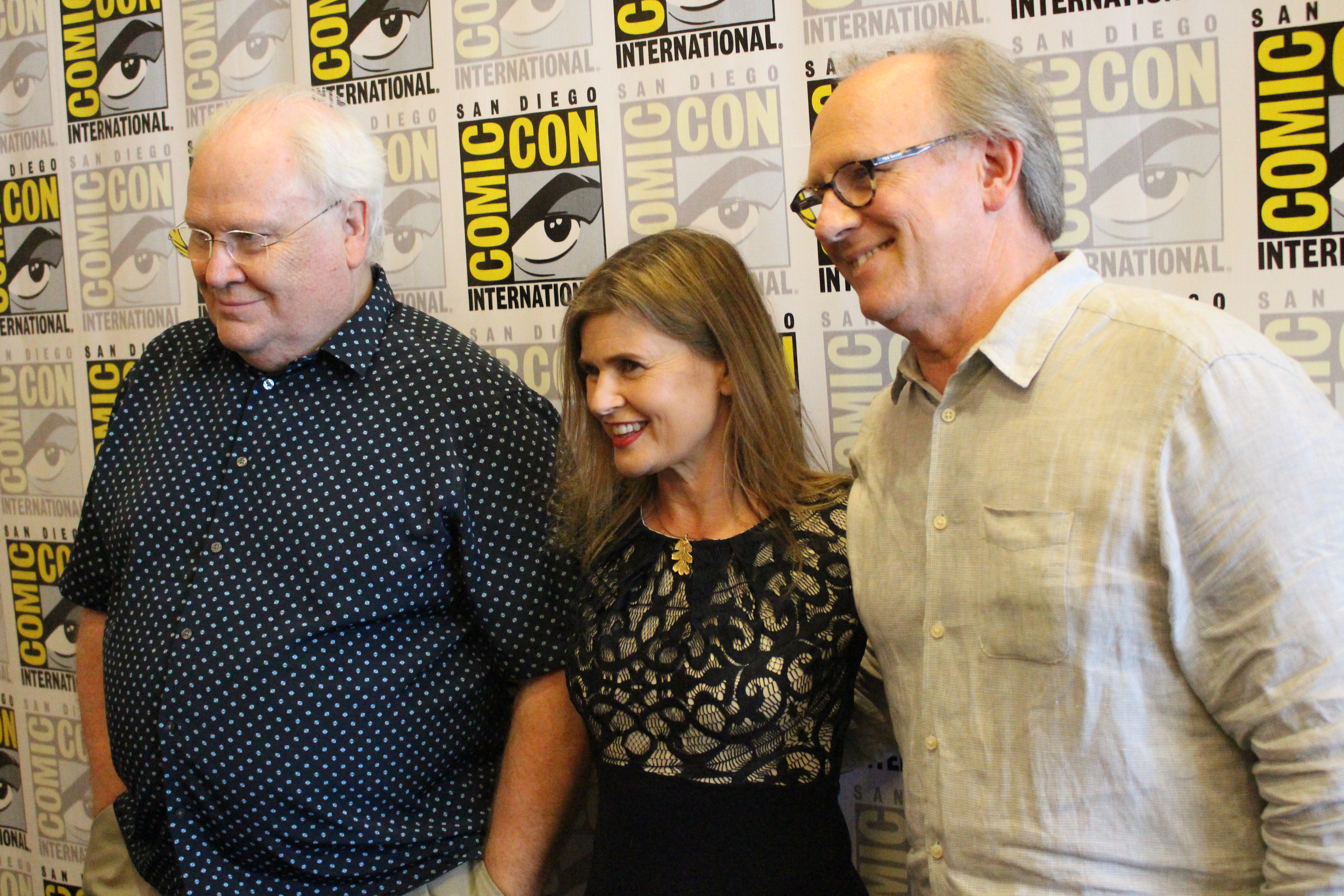 Aldred noted that the BBC's decision was "a very brave thing to do," while Baker admitted he didn't think the BBC would actually do it. 
As recently as a couple of weeks ago, I'd been asked [if I thought there would be a female Doctor] and I said, 'I'd love it, but they won't do it. They won't have the courage. They'll worry about losing audience.' And they have, so I apologize, BBC, for doubting you.
While Davison thinks "we should be understanding about fans who are unsure," Baker thinks we have much farther to go when it comes to equality in our society — both on the screen and in the larger world. 
I see a world where the inequality, which everyone accepted when I was a child, is no longer acceptable. Not enough is being done to change things. We're all people. 'Male' and 'female' is like blonde and brunette or tall and short. It shouldn't be a factor in deciding anything. [It's] irrelevant to whether you're the Doctor or not.
Whatever the larger cultural context of Whittaker's history-making casting as the Doctor may mean, Aldred is simply excited to see what comes next in NuWho: "I can't wait to see what Jodie Whittaker does with the part."
Read and download the full Den of Geek SDCC Special Edition magazine here!