News
Chuck – will it last?
The new TV season has kicked off in America, with new and old shows alike competing for the eyeballs of the nation. Will Chuck make the grade?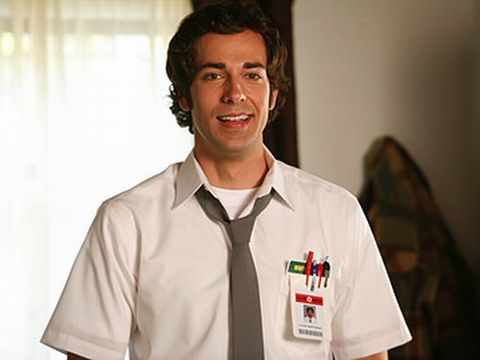 Well, what's it all about? Chuck is your average uni dropout, nothing extraordinary about that. It's his birthday, nothing extraordinary about that. The fact that he gets an e-mail from his old uni roommate, now a secret agent, full of government secrets that get pumped into his brain at high speed before he passes out with a huge headache… that's slightly less ordinary.
The characters are well played out, and the influence of The OC is in evidence. Chuck himself is a funny, silly geek with brilliant Seth-like potential. His best friend is that stupid friend you have, the one who is really annoying, and you sometimes question why you're friends with him, but he is good-natured at heart. His sister is a well-intentioned doctor, and her boyfriend is a scalpel jockey. On the flip side, you have his love interest Sarah, played fantastically by Yvonne Strzechowski, and the always-superb Adam Baldwin in probably his 50th suit-wearing TV role this year.
While I fear that the Firefly curse might bring this one to a short and swift end, I hope and pray that it won't, as it is a brilliant piece of work. It's ferociously funny, it has lots of that OC family element which made the show more enjoyable than any other teen drama, and it brings to the table what Jake 2.0 failed to: fun. Yes, it might draw comparisons with said show, but it trashes them with the simple fact that the character doesn't move to the situation, the situation moves to the character. We get to see Chuck's world taken over by two organizations CIA and NSA fighting for control of the knowledge he possesses.
But, fact-wise, it doesn't have much going for it. Let's have a look shall we? The premise is a bit like Jake 2.0, which was cancelled. It has Josh Schwartz at the helm; his show, The OC, was cancelled after a main character died. Adam Baldwin enjoys a place on the cast, something he can't do for very long, as shows he appears in tend to get cancelled. See: Firefly, Day Break and The Inside. Not great odds, considering so many factors of this show have had stuff cancelled on them. Hopefully, it will be the exception to the rule as it is an inviting and enjoyable show.
Chuck, essentially, is a secret agent show with the great influence of Josh Schwartz's writing and experience on The OC pulling up its boots. I hope it enjoys a complete season, at least, and I'm glad it's landed itself on NBC rather than Fox, for longevity's sake.