News
Christopher Eccleston: is this why he really quit Doctor Who?
In a new interview, Christopher Eccleston has laid down the reasons why he really quit Doctor Who after just one season…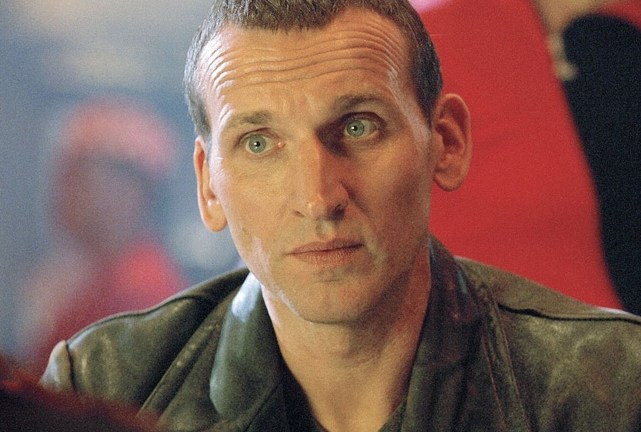 When Doctor Who returned to our screens in 2005, Christopher Eccleston wasn't many people's obvious choice to don the jacket of the ninth Doctor. However, I for one thought he was terrific, and was one of many significant component parts in the success of the show's return.
In interviews since he left the show, he's always given understandably diplomatic answers as to why he left, suggesting that he didn't want to be typecast. Earlier this year, he also ruled out returning for the show's 50th anniversary, in 2013.
However, it seems that Eccleston may have now revealed the true reason behind his departure from Doctor Who. At an event at the Theatre Royal in Haymarket, he explained to an acting master class event the reason for leaving.
And, according to the Bad Wilf podcast, here's what he had to say:
"I left Doctor Who because I could not get along with the senior people. I left because of politics. I did not see eye-to-eye with them. I didn't agree with the way things were being run. I didn't like the culture that had grown up around the series. So I left, I felt, over a principle.
I thought to remain, which would have made me a lot of money and given me huge visibility, the price I would have had to pay was to eat a lot of shit. I'm not being funny about that. I didn't want to do that and it comes to the art of it, in a way. I feel that if you run your career and.. we are vulnerable as actors and we are constantly humiliating ourselves auditioning. But if you allow that to go on, on a grand scale you will lose whatever it is about you and it will be present in your work."
"If you allow your desire to be successful and visible and financially secure – if you allow that to make you throw shades on your parents, on your upbringing, then you're knackered. You've got to keep something back, for yourself, because it'll be present in your work", he added.
He concluded, saying "My face didn't fit and I'm sure they were glad to see the back of me. The important thing is that I succeeded. It was a great part. I loved playing him. I loved connecting with that audience. Because I've always acted for adults and then suddenly you're acting for children, who are far more tasteful; they will not be bullshitted. It's either good, or it's bad. They don't schmooze at after-show parties, with cocktails."
Crikey. We should note here that nobody from the BBC has said anything along this lines with regards Eccleston's departure. We'd imagine there is another side to the story, too, but one we're unlikely to hear.
For the full transcript of what Eccleston seems to have said, head over to Bad Wilf, here.