News
Chilling Adventures of Sabrina Will Have an Exorcist Episode
Chilling Adventures of Sabrina on Netflix will pay tribute to one of the greatest horror films of all time.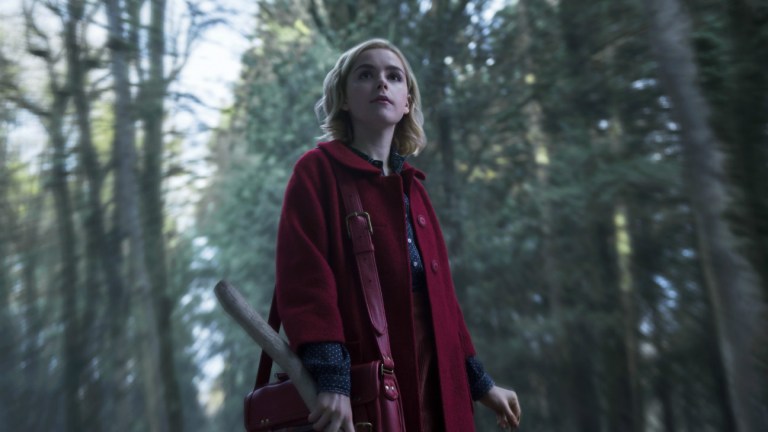 Seeing how your social media feed is currently infested with posts about the Pumpkin Spice Culture Wars, you've probably realized that the Halloween season is now upon us. This year's spooky celebrations will be full of more dark magic than usual as Netflix will debut its Chilling Adventures of Sabrina series on October 26th. Based on the Archie Horror comic by Roberto Aguirre-Sacasa and Robert Hack, the series will chronicle the experiences of Sabrina Spellman (Mad Men's Kiernan Shipka), a young woman who tries to balance the usual teenage problems with her very witchy heritage.
The series is created by Roberto Aguirre-Sacasa — who also is the showrunner on Riverdale — and while fans of the TV Archieverse have to deal with the fact that both programs won't crossover (at least not yet), we now know that Chilling Adventures of Sabrina will have at least one major pop culture tie-in when it does an episode inspired by the 1973 horror classic The Exorcist. 
In an interview with Entertainment Weekly, Aguirre-Sacasa describes the new show as "a series of mini-movies" and goes on to mention how one of the episodes in the first season will be inspired by everyone's favorite pea-soup vomiting fright flick, The Exorcist.
This development should come as no surprise to contemporary Archie fans, as Aguirre-Sacasa peppers his work for comic and television with allusions to everything from Creepshow to H.P. Lovecraft. In other words, why not reference the greatest demonic possession tale of all our time in a series that promises to be loaded with creepy thrills?