News
Chilling Adventures of Sabrina Holiday Special Trailer Arrives
Sabrina is back for a holiday celebration! Here's what you need to know about the Chilling Adventures of Sabrina holiday special...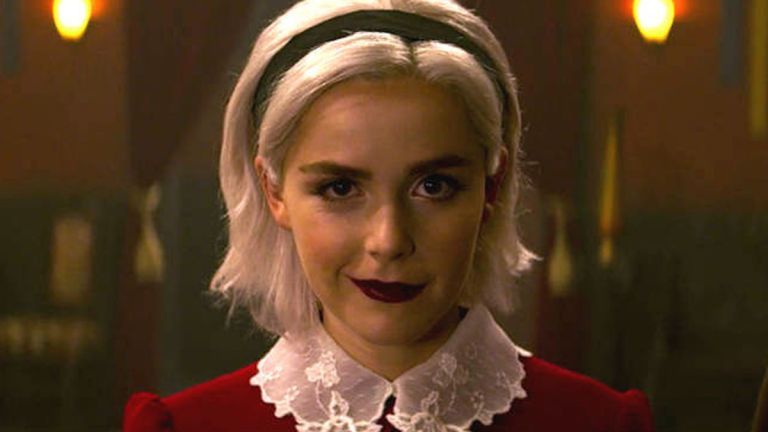 Despite a highly publicized lawsuit from the Satanic Temple, Netflix's Chilling Adventures of Sabrina series is moving ahead undaunted. Showrunner Roberto Aguirre-Sacasa recently dropped a huge surprise via Twitter: the series will drop a special holiday episode on December 14th.
Check out the trailer:
Titled "A Midwinter's Tale," Netflix just dropped some casting news for the special. Gifted's McKenna Grace has been cast as Young Sabrina for "A Midwinter's Tale." The official description describes her character's role as thus: "During our holiday special, we'll get to see what Sabrina was like as a precocious tot. And while The Church of Night celebrates the Solstice, that doesn't stop Li'l Sabrina from asking Santa for something special."
Grace is listed as a guest star, so it doesn't seem like there are further plans to bring Young Sabrina back in "Part Two," at this point, but I wouldn't be surprised if we see Young Sabrina again at some point.
Cast for the holiday special and beyond as "recurring guest stars" are Angel's Alexis Denisof as Miss Wardwell's boyfriend, Adam Masters, and Jedidiah Goodacre as Dorian Gray. Adam is described as: "Handsome and charming, Adam returns to Greendale after a stint overseas working with Physicians Without Frontiers—unaware that his fiancé has been taken over by the demoness Madam Satan."
And this is what we know about Sabrina's interpretation of literary character Dorian Gray: "The owner of Dorian's Gray Room, an exclusive nightclub, this enigmatic gentleman of an indeterminate age is very good at keeping secrets, especially his own—a cursed portrait he hides from prying eyes."
further reading: Complete Guide to Chilling Adventures of Sabrina Horror and Archie Easter Eggs
It's worth noting that Archie Comics has a long relationship with the holiday season, regularly printing a series of rotating Christmas-themed issues of various titles under its Giant Series Magazine banner. One of these was Sabrina's Christmas Magic, a book that featured the teenage witch and her way more Satanic relatives using their dark magic to make the days merry and bright, resulting in good-natured holiday hilarity.
further reading: Chilling Adventures of Sabrina Season 1 Finale Ending Explained
Given Aguirre-Sacasa's encyclopedic knowledge of classic Archie lore, it remains to be seen if "A Midwinter's Tale" is a riff on these old stories with a typically dark Chilling Adventures of Sabrina twist. We can't wait to find out, so expect more news about this (and our review, natch) as soon as possible.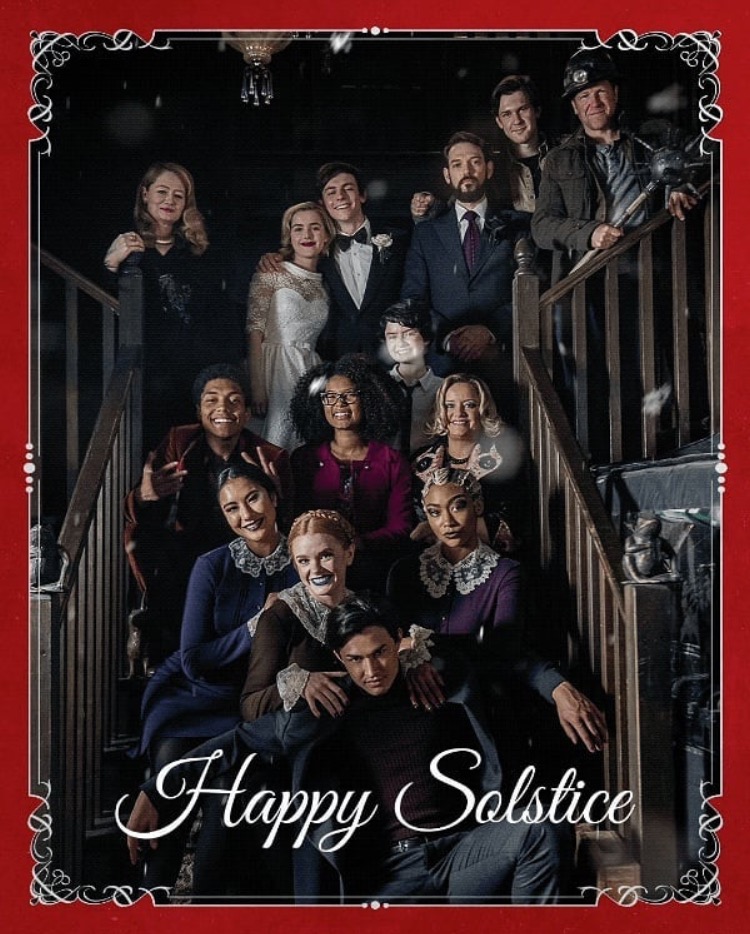 Chris Cummins is a Philadelphia-based writer, producer, and comics historian. Read more of his work here. You can find him on Twitter at @bionicbigfoot and @scifiexplosion