News
Charlie Hunnam Was Almost in Game of Thrones
King Arthur: Legend of the Sword star Charlie Hunnam turned down a Game of Thrones cameo due to scheduling. But he's still interested.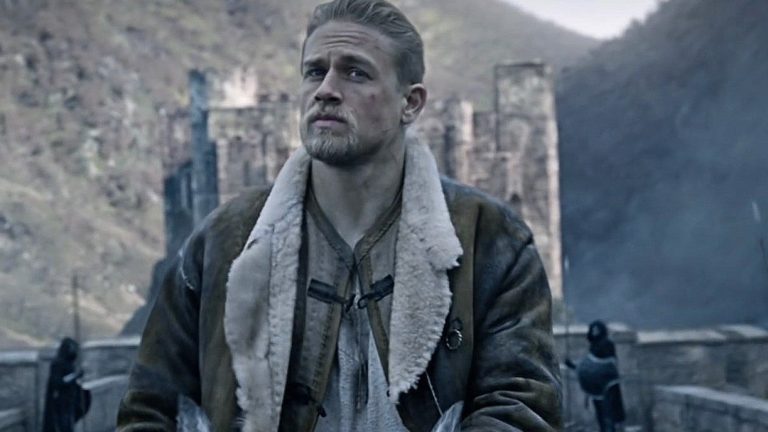 This weekend, Charlie Hunnam will star in a fairly revisionist take on Arthurian legend with Guy Ritchie's extreme King Arthur: Legend of the Sword. The picture features swords, sorcery, and more than a few nods in the direction of Game of Thrones. It even has three alumni of that series in its cast, which we detailed here. But funnily enough, it almost turned out to be four since Hunnam reluctantly had to decline a role on the HBO flagship.
While promoting Arthur with The Sun, Hunnam revealed that due to a scheduling conflict he missed his chance to have a cameo in the series. Given his English accent and ability to grow an authentically medieval-looking beard, he could have fit in almost any storyline with ease too.
"I would love to do a Game of Thrones cameo," the Sons of Anarchy star told the British newspaper. "They offered me a cameo on that show a little while ago, but I was shooting something else so I wasn't able to do it. But maybe in the future, who knows?"
Hunnam, no stranger to television after leading the critically lauded Anarchy could very well get a conceivable cameo in Game of Thrones' eighth and final season when it shoots this autumn and winter. Then again, he has also expressed an openness to returning to television for the right project and HBO has four Game of Thrones spin-offs currently in development…
As for King Arthur, Hunnam and Ritchie also have hopes to do a sequel to the film in the coming years, which they discussed with us last week. So there may be all sorts of thrones awaiting the actor's ascendancy in the future…
read more: Game of Thrones Season 8 Predictions and Theories