News
Channel Zero Season 4 The Dream Door Trailer Arrives
Channel Zero: The Dream Door, the fourth season of Syfy's anthology horror series, will premiere in time for Halloween.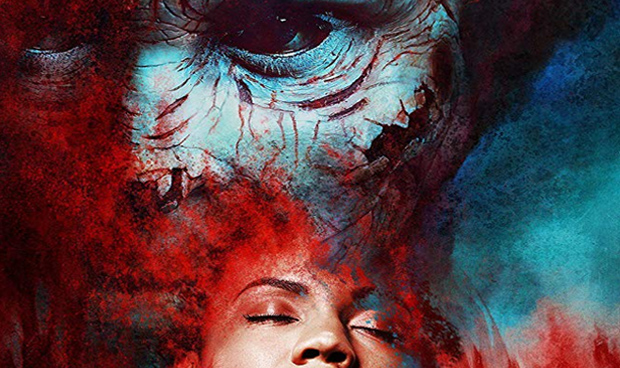 Channel Zero Season 4 was confirmed in 2017 by Syfy, even before Season 3, titled "Butcher's Block," had even premiered (its 6-episode run would conclude on March 14, 2018). In case you weren't aware, this is the horror anthology series that adapts a new creepypasta, with a new story and cast each season. 
"Making Channel Zero's Candle Cove and No-End House has been a terrific experience," said showrunner Nick Antosca. "Universal Cable Productions and Syfy gave us a unique space to adapt weird cult horror stories and showcase some of the most talented independent directors out there. I'm so excited to bring more of these stories to the screen."
Antosca (Hannibal) returns as executive producer, showrunner and writer for Channel Zero Season 4 alongside executive producer Max Landis (Chronicle), with Universal Cable Productions as the studio.
Channel Zero Season 4 Trailer
The Channel Zero: The Dream Door trailer has arrived. While the sudden appearance of a door to a completely new room in the house you just moved into sounds like a pleasant surprise, it might be a freaky experience if you happened to grow up in that house. Indeed, that's what happening to Jillian (Maria Sten) and her husband Tom (Brandon Scott), who finds out that – contrary to the insistence of nosy next-door neighbor Ian (Steven Robertson) – the door in question should have stayed closed and locked. Unfortunately, it did not. Now, a murderous supernatural stalker that Jillian thought was a figure from her childhood imagination has been unleashed.
Channel Zero Season 4 Release Date
Channel Zero: The Dream Door is set premiere on Syfy on October 26.
Here's the official poster.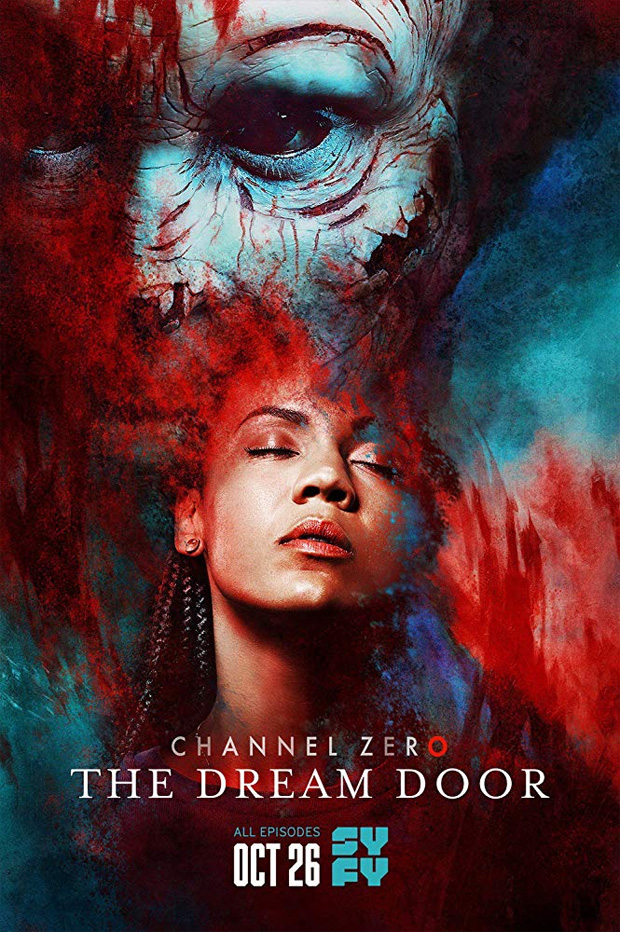 Channel Zero Season 4 Cast
Here's the main cast of Channel Zero: The Dream Door: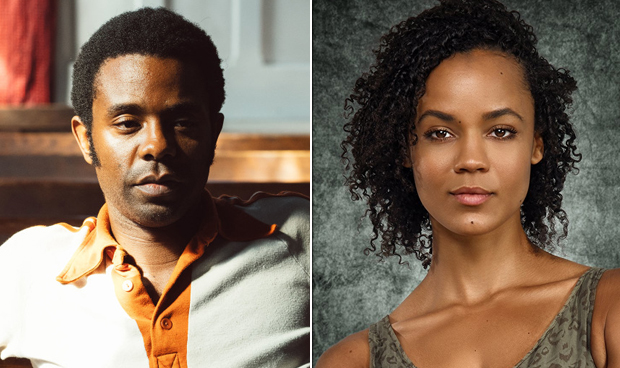 Brandon Scott plays Tom Hodgson, a man who's married to his childhood best friend, Jillian. While described as "a capable and thoughtful man who is deeply in love with his wife," secrets from their past will soon surface that will threaten the marriage. – Scott, an American actor, has fielded on TV shows such as *Loosely Exactly Nicole, Guerilla, Chef Julian and Grey's Anatomy. He also appeared in recent films like Bad Match, Mad Genius and (horror remake) Blair Witch.
Maria Sten plays Jillian Hope Hodgson, Tom's wife, who works as a landscape designer, who, as mentioned, lives an idyllic life married to her childhood best friend. However, upon moving into the house in which he grew up, looking to fix up the place into their dream house, dark secrets arise. – Sten, a Danish-American actress/model/dancer, who also moonlights as a writer/director, has banked roles in numerous short films, as well as a TV run on Persuasion, eventually landing an uncredited role in 2015's Straight Outta Compton, a role that, for now, remains her only appearance in a feature-length film.
Steven Robertson plays Ian, Tom and Jillian's next door neighbor, described as "an open-minded psychology grad student who becomes involved in Tom and Jillian's bizarre experience with the mysterious door in their basement." – Robertson, a Scottish actor, Juilliard drama alumnus and frontman for NY-based rock band Red Jetty, is a co-star on the Scotland-set crime procedural, Shetland, with other TV runs on Harlots, Doctor Who, Utopia, In the Flesh and Being Human, as well as movie roles in T2: Trainspotting, Survivor, The Tourist, Elizabeth: The Golden Age and Kingdom of Heaven.
Steven Weber plays the recurring role of Abel Carnacki, Jillian's therapist, a position that has allowed him to become privy to her apparent trust issues. However, his often-opaque tone and demeanor is sometimes infuriating for Jillian, especially when it comes to the subject of what (or who,) was behind the door in the basement of her and Tom's aforementioned fixer-upper childhood home. – Weber, an American actor, is best known for his co-starring role on the 1990s NBC sitcom, Wings, as well as his role as Jack Torrance (Jack Nicholson's role,) in the 1997 TV miniseries remake of The Shining. He's banked a vast amount of high-profile TV runs during his career, recently seen on Mom, The Librarians, NCIS: New Orleans, Ballers, (the revived) Curb Your Enthusiasm, House of Lies and iZombie.
Joseph Baxter is a contributor for Den of Geek and Syfy Wire. You can find his work here. Follow him on Twitter @josbaxter.