News
Channel Zero Season 2 First Look Features House of Horrors
Syfy's horror anthology returns as a new trailer for Channel Zero season 2 gives a glimpse of the first room of "No-End House."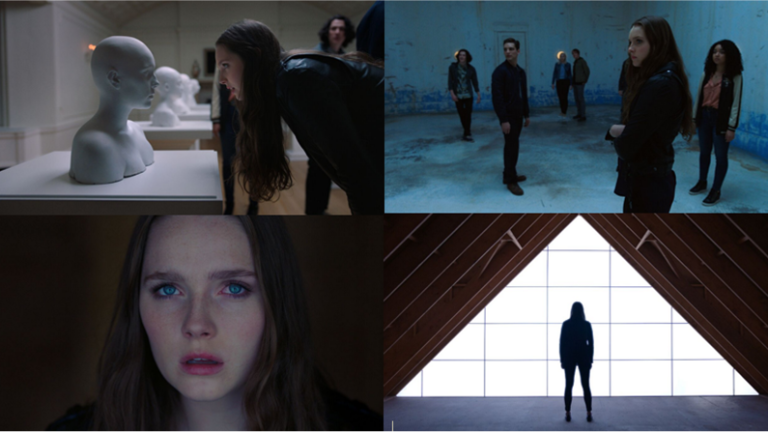 With Channel Zero season 2 coming in October of 2017, fans of Syfy's horror anthology may still be haunted by visions of the Skintaker or Tooth Child from season 1's adaptation of "Candle Cove," but the new season explores a completely different creepypasta story called "No-End House," inspired by Brian Russell's frightful tale. Viewers may also recall that each six-episode season of Channel Zero is based on user-generated online stories called creepypasta, which can particularly frightening because of how real they feel.
Such is the case with this first look trailer for Channel Zero season 2, which features a look at Room 1 of the house of horror that is known only as the No-End House. Be warned! This sneak peek at what's to come is gruesome but enticing. If this is but one room of many, what twisted visions lie in store for the season at large, which begins in October of 2017?
Who is the voice insisting, "I'm a better version of you," and how will it tie in with the macabre but strangely artful display in Room 1? All we know is that Channel Zero: No End House tells the story of a young woman named Margot Sleator, played by Amy Forsyth (The Path), who visits the No End House, a bizarre house of horrors that consists of a series of increasingly disturbing rooms. When she returns home, Margot realizes everything has changed.
Nick Antosca (Hannibal, Teen Wolf) will return as executive producer, showrunner and writer for Channel Zero season 2 alongside executive producer Max Landis (Chronicle, American Ultra). Additional cast include Aisha Dee (The Bold Type), John Carroll Lynch (American Horror Story), and Jeff Ward (Agents of SHIELD). Channel Zero: No End House will be directed by Steven Piet (Uncle John) and is produced by Universal Cable Productions for Syfy.