News
Chambers: Release Date, Trailer, and Details for Uma Thurman Netflix Series
Uma Thurman will headline Chambers, a supernatural-ish Netflix television drama.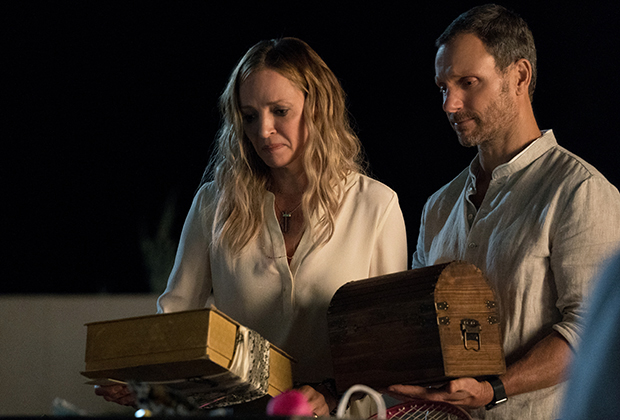 Uma Thurman is headlining Chambers, a Netflix TV series that will manifest as a 10-episode hourlong offering with supernatural themes.
Netflix gave the project a straight-to-series order back in January 2018. It is the creation of writer Leah Rachel, an actress who's been juggling creative duties, having written for the 2012 TV series, Audrey, and directed a few short films. Rachel will serve as co-showrunner with Akela Cooper, who wields more experience in that department, having written and produced shows such as Luke Cage, American Horror Story, The 100 and Grimm.
Chambers will depict the story of a young heart attack survivor whose life was saved by a heart transplant. However, she starts to raise crucial questions about her new heart, eventually learning the terrible truth about the donor's death. Eventually, things take a supernatural turn for the girl when – in a genre predicament resembling horror films such as 2008's The Eye, 1991's Body Parts and 1924 expressionist classic The Hands of Orlac – characteristics of the late donor start to manifest; characteristics that could be indicative of something evil.
Chambers Netflix Trailer 
Netflix has released the first trailer for Chambers. Get ready for some cardiovascular horror. 
Chambers Netflix Release Date
Chambers is set to premiere on Netflix on Friday, April 26.
The release date announcement arrives with the first official photos from the series (see the title image and just below).
Chambers Netflix Cast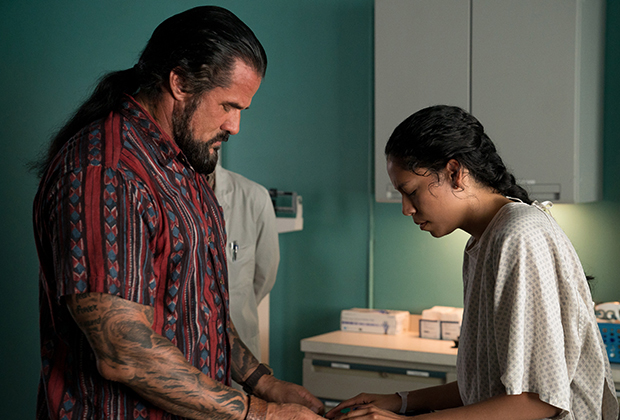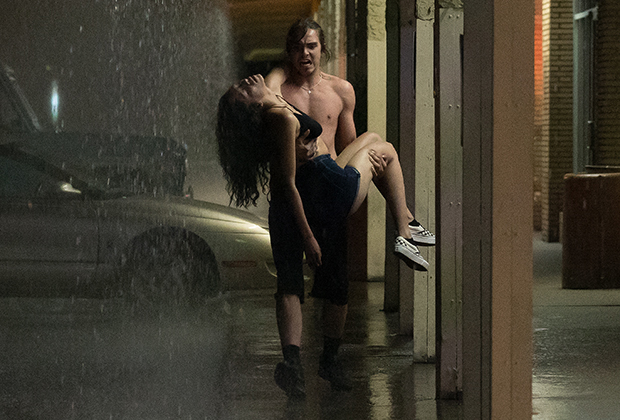 Sivan Alyra Rose plays the lead role of Sasha Yazzie, the 17-year-old recipient of a donor heart who subsequently experiences a growing darkness. This lead role will be a trial by fire for the newcomer, Rose, whose only credited appearance is the yet-to-be-released short film, Running Shadow.
Lilliya Reid plays Becky Lefevre, the donor of the life-saving heart in question, a suburban prom queen who was killed in an accident. Reid is also a newcomer, set to make her feature debut in the rock band drama, Viena and the Fantomes, which stars Zoe Kravitz, Dakota Fanning and Evan Rachel Wood.
Uma Thurman is the show's headliner, set to play Nancy, mother of Becky, the deceased heart donor, who forges a relationship with the embattled heart recipient. Interestingly, said relationship will lead to a startling discovery.
Thurman, was, of course, a movie megastar, best known from director Quentin Tarantino's bellwether movies, Pulp Fiction and Kill Bill: Vol. 1 and Vol. 2, along with other signature movie roles in Batman & Robin, The Avengers (the 1998 reboot of the 1960s TV show), Gattaca and The Producers movie-musical adaptation, just to name a scant few. However, she's been making a home of the small screen as of late, having appeared on NBC's short-lived series The Slap and, more recently, on the Bravo series, Imposters. She just appeared in the May-released comedy, The Con is On, and was seen in director Lars Von Trier's controversial Cannes Film Festival walkout-causing gorefest, The House That Jack Built.
Tony Goldwyn plays Ben Lefevre, the husband of Thurman's Nancy, with whom he shares the status as the parents of the plot-central heart donor, Becky. Ben is a self-made man who runs a new-age spiritual center called the Annex Foundation, to which his devotion has increased in the aftermath of his grief. He is described as having "warm charm and practical business acumen" which "conceals a mystical bent that knows no bounds."
Goldwyn is best known for his seven-season run as the co-star of ABC's Scandal, playing the infidelity-immersed president (later ex-president,) Fitzgerald Grant III. Besides several TV roles, Goldwyn has banked film appearances in The Belko Experiment, All I Wish, Divergent and its sequel Insurgent and notably provided the voice of the title character in Disney's 1999 Tarzan animated feature. Plus, fans of early 1990s cinema probably best remember him as Carl Bruner, the betrayer best-friend of Patrick Swayze's spiritually-displaced Sam Wheat in the iconic film, Ghost.
The rest of the cast consists of the following:
Marcus LaVoi (Den of Thieves), Nicholas Galitzine (The Watcher in the Woods), Kyanna Simone Simpson (Black Lightning). Lilli Kay (Paterno), Sarah Mezzanotte (Blue Bloods) and Griffin Powell-Arcand (Mixed Blessings).
Co-showrunners Rachel and Cooper will also serve as executive producers on Chambers, joined in that capacity by personnel such as Stephen Gaghan (director of movies Gold and Syriana,) via Super Emotional, along with Super Deluxe's Wolfgang Hammer and Winnie Kemp.
Joseph Baxter is a contributor for Den of Geek and Syfy Wire. You can find his work here. Follow him on Twitter @josbaxter.