News
CBS Sets Instinct Starring Alan Cumming for 2017-2018 Season
Instinct, a new James Patterson series starring Alan Cumming, will hit CBS for 2017-2018 season.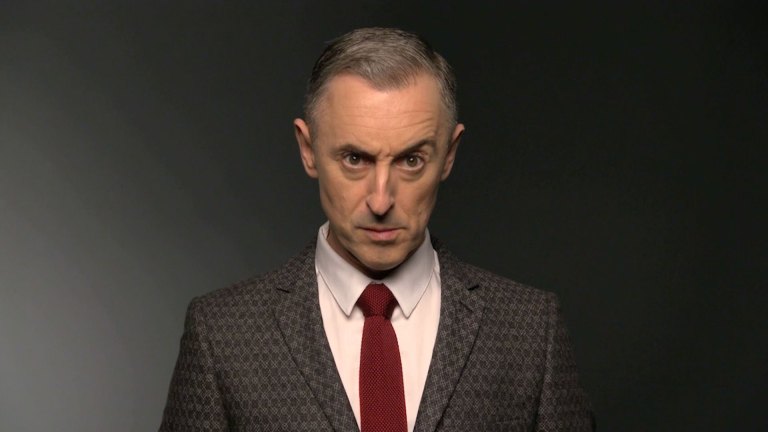 Some spies can't get out of the cold. CBS released formal series orders in anticipation of its 2017-18 schedule unveiling next week. According to the list, the network orrdered to series the crime drama Instinct, which will star The Good Wife's scheming gubernatorial chief of staff Alan Cumming, who will also act as executive producer. 
"A former CIA operative who has since built a 'normal' life as a gifted professor and writer is lured back into his old life when the NYPD needs his help to stop a serial killer," reads the official logline.
Instinct is based on Dr. Death, the upcoming book by America's best-selling author James Patterson, who is executive producing with Alex Kurtzman and former Royal Pains executive producer/showrunner Michael Rauch, who will write the series.
"It's great to imagine Alan in the role. There aren't many stars who can convincingly play drama and comedy with effortless wit, not to mention a musical savant and crime-solving genius," Patterson said.
Cumming earned three Emmy nominations for his role as Eli Gold on The Good Wife. He will will next be seen in tennis biopic Battle Of The Sexes.
Patterson's book Dr. Death, which he co-wrote with Howard Roughan, Killer Instinct is slated for release in June 2017 by Little, Brown & Co.
The network also ordered the dramas SEAL Team, which will star David Boreanaz, Shemar Moore's S.W.A.T. and Jeremy Piven's Wisdom of the Crowd; and the comedies 9JKL, and Me, Myself & I.
SOURCE: DEADLINE