News
CBS Chief Les Moonves Steps Down Amid Harassment Allegations
Les Moonves is stepping down from his role as CEO at CBS following six more records of harassment from on-the-record accusers.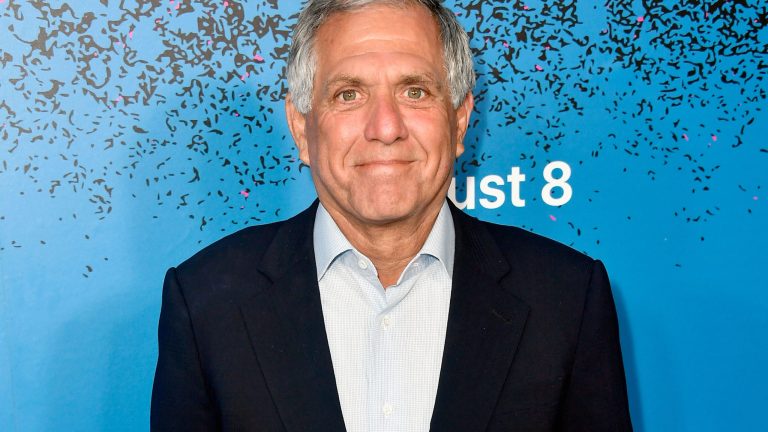 CBS and its CEO Les Moonves have reportedly been negotiating an exit for Moonves since The New Yorker published a piece from Ronan Farrow last month which detailed years of Moonves's sexaul harassment and misconduct at CBS. 
Those negotiations came to a sudden conclusion today. CBS has announced that Moonves will be leaving his role as CEO and will not be receiving exit compensation, pending an internal investigation. The announcement came just a few hours after Farrow and The New Yorker published a second feature in which six more women came forward with accounts of misconduct from Moonves. 
Notably this is the first time that sexual misconduct and assault allegations in the #MeToo era have lead to the dismissal of a sitting network head. It's also notable in that this departing executive may no longer receive a hefty severance package. Deadline reports that a previous severance offer of $100 million is now "off the table."
"Moonves will not receive any severance benefits at this time (other than certain fully accrued and vested compensation and benefits); any payments to be made in the future will depend upon the results of the independent investigation and subsequent Board evaluation," CBS said in a statement
CBS made several further moves in addition to accepting Moonves's dismissal. CBS and Moonves will make a joint $20 million donation to organizations that support the #MeToo Movement and equality in the workplace. CBS COO Joseph Ianniello will serve as President while the board searches for a successor.
The proposed merger between controlling National Amusements, Inc. (controlling shareholder of Viacom) and CBS has also been placed on hold. 
"NAI confirmed that it has no plans to propose a merger of CBS and Viacom and has agreed that it will make no such proposal for at least two years after the date of the settlement," CBS said. "NAI reaffirmed that it will give good faith consideration to any business combination transaction or other strategic alternative that the independent directors believe are in the best interests of the Company and its stockholders."
CBS and Viacom operated as the same company until they formally split in 2006 by then-controlling shareholder Sumner Redstone. Moonves often clashed for control of both companies with Redstone's daughter and now-controlling shareholder of both companies, Shari Redstone.
According to Farrow's report, television executive Phyllis Golden-Gottlieb filed a criminal complaint against Moonves with the Los Angeles police department last year. Gottlieb says that several members of the CBS board was aware of the claim following its filing.
Alec Bojalad is TV Editor at Den of Geek. Read more of his stuff here. Follow him at his creatively-named Twitter handle @alecbojalad