News
Catfish: Max Joseph Leaving Reality Show
The preposterously charming cameraman is leaving the world of Catfish behind him after seven highly entertaining seasons...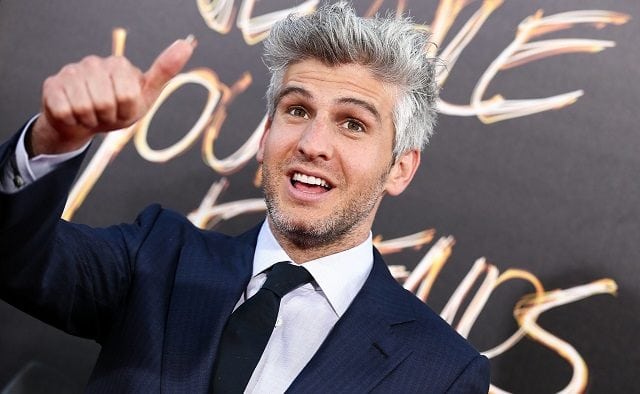 Okay, let's get this out of the way early on: non-fans of Catfish aren't going to give a monkey's uncle about this news, and yes, reality shows, in general, are objectively a scourge. But there's something weirdly compelling about Catfish, especially if you spend a lot of time online for work or play. Internet crushes are a Thing, and if you haven't been a part of one, it's hard to explain exactly how easily they can become all-consuming.
Catfish, putting aside questions of how much of the show's content is legitimate, has become quite a genuinely positive and educational piece of pop culture entertainment since it began as a "documentary" feature film back in 2010.
The movie version charted the quest of a New York photographer by the name of Nev Schulman, who wanted to meet the too-good-to-be-true woman of his dreams whom he had begun a relationship with online. If you haven't seen the film, we won't spoil it, but let's just say Nev didn't quite know what he was getting himself into trying to track his beloved down.
In 2012, Catfish became a quick hit for MTV as a reality series, where every week a person would be chosen by Nev and his camera-wielding friend, Max Joseph (We Are Your Friends) to find out if the person they were flirting with online was real or fake – mostly with shocking, popcorn-munching results. But along the way, the show has also taught its viewers how to reverse image search, check phone numbers, do some much-needed detective work, and think twice before giving away their personal details and their hearts.
Sad news has arrived this week, then, as after seven long seasons, Max has decided to leave the show and work on other projects. Ostensibly the most popular half of the presenting duo (especially considering Nev's problematic past), this has come as quite the upset to the consistently loyal Catfish community:
Co-star Schulman quickly posted his own statement on Max's departure:
It is with a very heavy heart, that all of us at the
#catfish
family say goodbye to
@maxjoseph
– Good luck Max, love you brother.
pic.twitter.com/is2b4PDOsd
— Nev Schulman (@NevSchulman)
August 8, 2018
If Nev decides to find a replacement for his best friend on the series, it wouldn't be out of the ordinary, per se. Joseph has been known to take breaks from Catfish in the past, and guest presenters have flocked to have a chance to join in on the extremely popular format, which would probably work pretty well with anyone leading the charge.
More when we get it.