News
Castle Season 9 Still on the Table But Not With Stana Katic
Stana Katic and Tamala Jones are leaving Castle after season 8.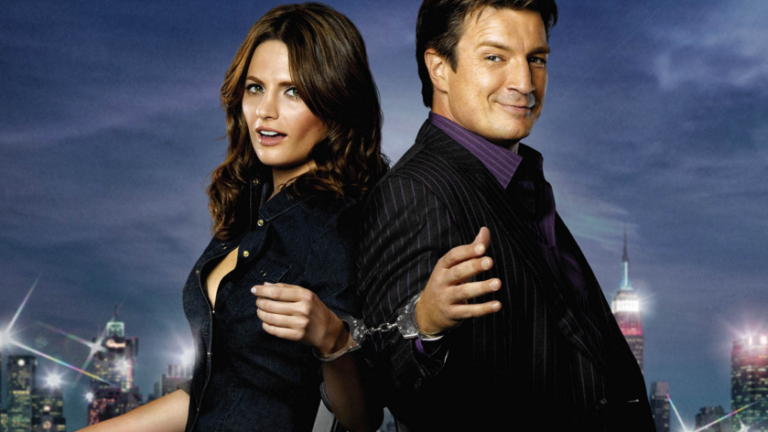 Co-lead Stana Katic and series regular Tamala Jones will be on Castle after season 8 as the show looks to cut costs.  Katic previously signed a one-year deal for the show but reportedly was not approached to extend her contract.
Katic plays Detective Kate Beckett. The detective duo of Castle and Beckett were at the center of the long-running series. Tamala Jones plays Beckett's best friend, the medical examiner Lanie Parish.
"Rather than distract from what was an amazing experience, I would just like to say that I'm very grateful to ABC for giving me the opportunity to be a part of a much beloved show," Katic said in a statement. "Thank you to the fans."
"Kate Beckett has been a beloved character on our hit series Castle for the past 8 years," ABC wrote in a statement. "We are grateful for Stana Katic's talent and dedication to the series and we hope to continue our relationship.  Tamala Jones has also been an integral part of the series and we are grateful she was a part of Castle."
ABC has not announced if Castle has been picked up for a ninth season.
A year ago, the future of ABC's Castle seemed murky with stars Nathan Fillion and Stana Katic late to sign on for season 8. With their contracts again up after this currently airing season, a decision on Castle season 9 may not come any time soon.
Alexi Hawley and Terence Paul Winter came on as showrunners last May, taking over for David Amman. They're now put in a similar situation as their predecessor; they'll have to craft an open-ended season finale that could act as a finale or set-up for season 9.
"Last year (creator) Andrew Marlowe wrote the finale not knowing if they would come back, and this year we knew we could possibly do the same thing — have a nice conclusion and still set up something we can launch into if there is a season 9," Hawley told Deadline.   
ABC president Paul Lee said the network would like to continue with Castle, and they're looking at different ways to do it. In an interview with TVLine, Lee said he didn't "want to give a glimpse to what those ideas might be," but was "feeling optimistic that we've got some good ideas."
We'll have more updates on Castle season 9 as we have it.
Castle airs Mondays, 10 p.m. on ABC.
SOURCE: DEADLINE