News
Castle Rock: Stephen King TV Series May Take a Cue from Fargo
Showrunner Dustin Thomason says Hulu's Castle Rock series may tell a fresh story each season.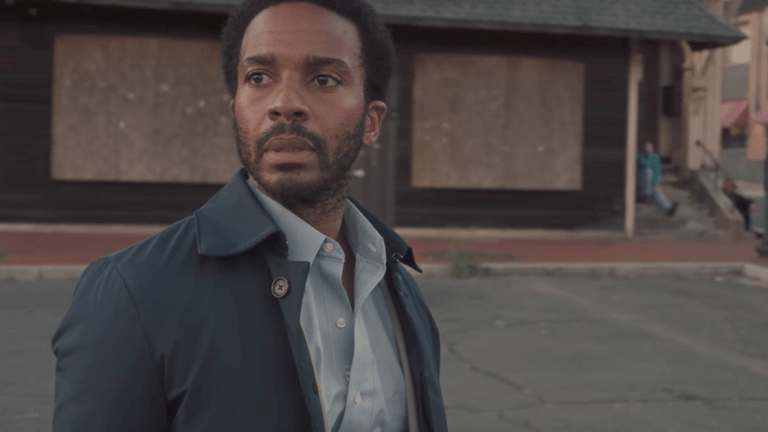 As with most projects that fall under the umbrella of J.J. Abrams' Bad Robot Productions, we don't know a whole lot about Castle Rock at the moment. But we do know that it debuts on Hulu on July 25, will run for 10 episodes, and will take place in the title town that has been the setting of many of Stephen King's novels and stories.
We also know that it stars Andre Holland (Selma) as Henry Deaver, a lawyer who left Castle Rock years ago after suffering his own personal tragedy, but is summoned back by the case of a mysterious prisoner (Bill Skarsgard, Pennywise from It) who has been discovered in the bowels of Shawshank Prison (yes, that Shawshank prison). The cast also includes Jane Levy, Melanie Lynskey, Scott Glenn and the original Carrie herself, Sissy Spacek.
How many of these actors — if any — return for a second season, however, is possibly up for debate. According to co-showrunner Dustin Thomason, Castle Rock may take the Fargo approach and keep the setting, but start with a fresh storyline and new characters in subsequent years.
"The basic idea is that it is an anthology in the sense that we're going to tell a new story that gives you a different lens into Castle Rock and into Stephen King each season," he elaborates to Den of Geek. "The thing we've always been really excited about, in the same way that the Stephen King universe operates, is that each story will stand alone, but that we will be circling back to characters whose stories intersect with the new stories."
So in that sense, it's possible that Scott Glenn's retired sheriff Alan Pangborn — who has appeared in several key Castle Rock tales, such as The Dark Half and Needful Things — might still be lurking around in seasons to come. But it also seems as if Thomason and fellow showrunner Sam Shaw are interested in telling a new story each year that still connects in some deep-seated way to the history of King's famously unlucky Maine town.
We'll have more from the creators and cast of Castle Rock soon…