News
Cary Fukunaga Breaks Silence On True Detective Season 2
Cary Fukunaga loved what he saw of True Detective season 2, nothing.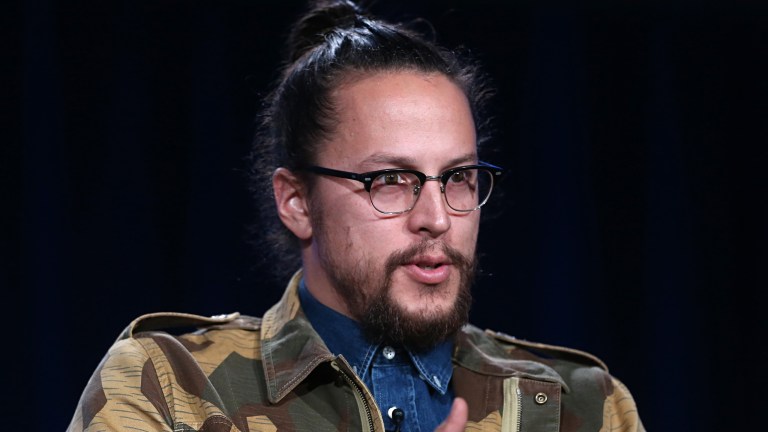 There were a lot of rumors circulating about tension between Nic Pizzolato and Cary Fukunaga during True Detective season 2. Fukunaga had directed the entire first season and was relegated to executive producer for the sophomore year. Fans of the show got the giggles when we saw a young director on the screen admitting to the newer truer detectives that he was usually too drunk to be a reliable witness to anything.
Apparently, Cary Fukunaga has no hard feelings. As a matter of fact, he hasn't even watched True Detective Season 2, which he worked on. Now that's a job I want.
In an interview with Vulture, Fukunaga said he would only be involved in the third season of True Detective as an EP. He won't be directing it.
Fukunaga confirmed the rumors that he hadn't seen the second season, saying "I haven't seen it yet, no." Jada Yuan, the magazine's intrepid interviewer, did not believe the director, who insisted it was "absolutely true." Causing Yuan to chide the guy who also walked away from directing an adaptation of Stephen King's It.
"They didn't give me DVDs ahead of time, so I gotta watch it like everyone else would," Fukunaga said, by way of explanation. "They finished it right when we started this thing [Beasts of No Nation, which Fukanaga directed] so I haven't had time to sit down and watch it. I like to binge-watch."
That means, Cary didn't get to see the True Detective doppelganger director.
"No, the people I know were on set. They don't have access to screenshots," Fukunaga insisted.
The isolation was apparently complete. Even after the episode and any images of it was freely available with a click of a button online, the evidence never left the chain of command.
read more: True Detective Season 3 Review
"No, not even the editor, who's my friend," Fukunaga admitted. "I was pretty removed. I had no part in it whatsoever."
The directors placed some of the blame on the project he was working on but also said Pizzolatto had everything covered.
"He has his own directors, he didn't need any input from me," Fukunaga said.
This could sound pretty passively aggressive, but the director, who contracted malaria while making Beasts of No Nation, insisted he actually had no emotional involvement at all.
"Well, it's a different show, different characters, different story. It's not necessarily my thing anymore. If it was Woody [Harrelson] and Matthew [McConaughey], of course I'd be more quick to watch because I want to see where those characters go. But if it's all new characters, I can watch it whenever I have time to watch it. Other than the brand, it's not my show. When I watch it all, I'll check back in with you. I swear to God, though: I have not seen it yet."
True Detective may return to HBO next year. HBO really should spring for a subscription for the director.
SOURCE: VULTURE