News
Carmen Sandiego Netflix Series: Trailer Release Date, Cast
Carmen Sandiego has conquered video games, books, comics, and television shows. But can she outrun Netflix?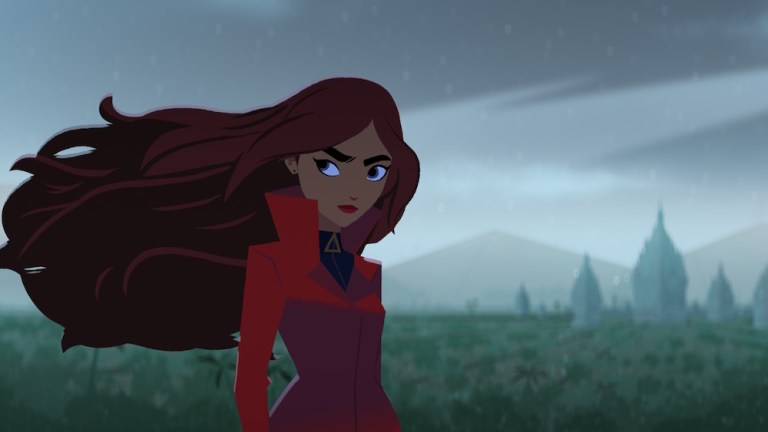 Carmen Sandiego is coming to Netflix! The animated adaptation will have Gina Rodriguez voicing the globetrotting thief. Netflix has ordered a 20-episode first season, which will be produced by Houghton Mifflin Harcourt. 
Here's everything you need to know about the Carmen Sandiego Netflix series…
Netflix just released the opening theme for the Carmen Sandiego series and it's gorgeous. Give it a watch below.
Carmen Sandiego Netflix Series Trailer
So how did Carmen Sandiego ever wind up in crime school? Glad you asked. Netflix has released the first trailer for its brightly-colored Carmen Sandiego adaptation. Take a look below.
Looks like our old friend Carmen is a thief who only steals from other thieves. Now where in the world is she?
Carmen Sandiego Netflix Series Release Date
We have a specific date for the premiere! The show drops January 18th.
"This fresh take presents an intimate look into Carmen's past where viewers will not only follow her escapades but also learn WHO in the world is Carmen Sandiego and WHY she became a super thief," Netflix said in a release. Duane Capizzi (The Batman) is the series' showrunner and CJ Kettler (The Tick) serves as an executive producer. Game Night's Mark Perez will be penning at least one of the scripts.
Carmen Sandiego Netflix Series Cast
One of Hollywood's rising stars at the moment, Rodriguez, is set to voice the popular character.
TrackingBoard had the exclusive scoop, noting: "Insiders say that Netflix has ordered 20 episodes of the series, which aims to be as educational as it is entertaining, given the title character's globetrotting adventures." The Jane The Virgin star has two voice projects coming up and is in the conversation to lead Sony's Miss Bala remake. This good girl is ready to go bad, though.
Stranger Things star Finn Wolfhard will voice Player, Carmen's chief accomplice and friend.
Netflix also dropped the first look at artwork…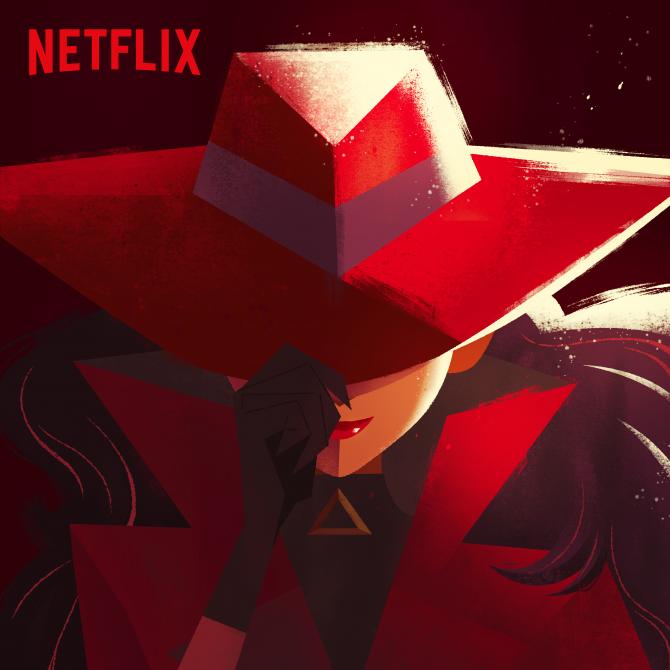 Carmen Sandiego started as a video game in 1985 and ventured out into books, television, and comics. Children of the '90s have searched for Sandiego in the U.S.A., in Europe, in Space, and back in Time. The PBS animated series Where In The World Is Carmen Sandiego? ran for 295 episodes between 1991 and 1995. Author John Peel wrote 10 Carmen Sandiego books in the '90s. DC Comics published four issues of a Carmen Sandiego comic starting in June 1996. 
Believe it or not, after more than two decades Sandiego, a notorious crook, is still on the loose. Can she outrun the Netflix binge watchers? We'll have see if Rodriguez has what it takes.