News
Captain Marvel's Brie Larson to Star in Apple CIA Series
Brie Larson will take a break from cosmic combat as Captain Marvel to headline a CIA-centric TV series for Apple.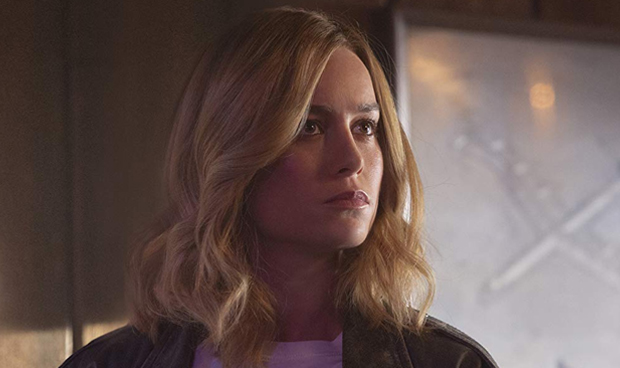 Brie Larson is already having a big week as her starring role in Marvel Studios' first female-headlined movie, Captain Marvel (read our advance review), readies a weekend release. However, it's just been boosted by another major coup in the medium of television. Indeed, the burgeoning small screen streaming platform of tech giant Apple has procured Larson as the star for what appears to be a major peak television offering.
Apple has signed Larson to star in a yet-to-be-titled drama in which she'll play an undercover CIA operative. While details about the series are scarce, it is said (via THR,) to showcase "a provocative and contemporary look at a young woman's journey in the CIA, told through the prism of her closest relationships." Writer Megan Martin (Animal Kingdom, Cult) is in final negotiations to pen the script, which will adapt the upcoming memoir of real-life former operative Amaryllis Fox, titled Life Undercover: Coming of Age in the CIA. Consequently, don't be surprised if the series eventually starts brandishing the shortened title, Life Undercover.
Besides starring on the series, Larson will exercise control as an executive producer, joined in the latter capacity by Lynette Howell Taylor, via her 51 Entertainment banner, who brings experience from films such as recent Oscar fodder A Star is Born, The Accountant and Captain Fantastic. Joining them as executive producer is Michael Ellenberg by way of his company Media Res, which is already working with Apple for its untitled Reese Witherspoon/Jennifer Aniston-headlined morning news show series. 51's Samantha Houseman will also executive-produce, joined by co-executive producers Dani Goren of Media Res. Additionally, Fox will be involved with the series, producing and providing background information.
This is an interesting turn for the currently-white-hot career of Larson; momentum that was kick-started with her 2016 Best Lead Actress Oscar win for her performance in drama Room. While we've mostly seen her on the big screen in films such as Kong: Skull Island, Basmati Blues, Unicorn Store and The Glass Castle, she's no stranger to television work, having fielded runs on Community, United States of Tara and Raising Dad amongst several early-career one-off roles.
Regardless, Larson's series joins an increasingly high-profile gaggle of television projects for Apple, which touts the involvement of creative heavies like Simon Kinberg, M. Night Shyamalan, Ronald D. Moore, Steven Knight and Oscar-winner Damien Chazelle.  
There's no word on when we can expect Larson's Apple series, but you can catch her – imbued with extraterrestrial potency – as pilot-turned superhero Carol Danvers in Captain Marvel, which hits theaters (this Friday) on March 8.
Joseph Baxter is a contributor for Den of Geek and Syfy Wire. You can find his work here. Follow him on Twitter @josbaxter.