News
Caprica news round up including promo video
With the Battlestar Galactica prequel finally screening in a month's time, we gather together the latest stories and news about Caprica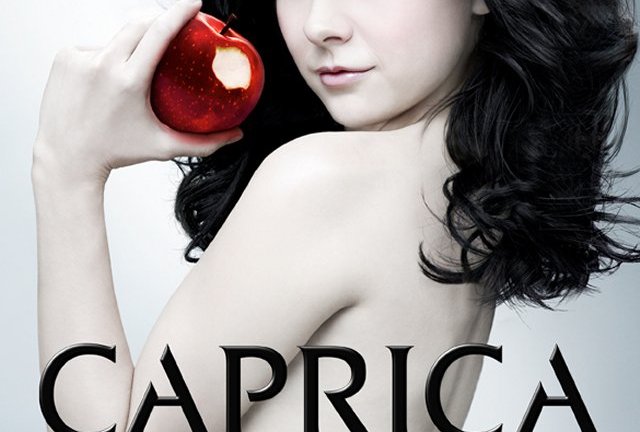 We're now only a few weeks away from the premiere of the first season of Caprica in the States, following the pilot episode that was released earlier this year. Caprica, as you probably know, is the forerunner to Battlestar Galactica, set decades before (58 years to start with) as we gradually come to see how the cylons were created.
Here's our round up of news for the show…
* The cast is going to feature Eric Stoltz, Polly Walker, Esai Morales, Paula Malcolmson and Alessandra Torresani, and we already know that James Marsters is one of those signing up for a guest role. He's going to be playing a terrorist leader.
* The story arc of the show will take us from the creation of the first Centurion cylons, and is due to end with the very first cylon war.
* A poster for the show has been released. That's the picture you see up in the top right there.
* Caprica is being billed as a more mainstream show than Battlestar Galactica, according to the president of (nnnghh) SyFy (please, please change the name back). Quoted at Buddy TV, Dave Howe depressingly said, "Battlestar was a spectacular flagship show for us – the level of critical acclaim around that show was pretty unprecedented for any cable network … But ultimately, it didn't bring in as many viewers as it had the potential to because it was on a network called Sci-Fi and it was set in space. It spoke to some of the narrow perceptions, even though at its heart it was an intense emotional character drama. The fact that it was set in space is actually irrelevant."
The theory, therefore, runs that by not being in space, Caprica will do better. Doesn't this, out of interest, overlook the fact that BSG is going to make buckets of cash for SyFy (nnngh) on DVD for pretty much evermore? The Buddy TV story is here.
* There have been changes behind the scenes on the show, as Kevin Murphy has been pushed up to be the show's executive producer, and he'll be looking after the day-to-day of the show. Caprica's other executive producers are Ronald D Moore, Jane Espenson and David Eick. It's understood that all four are very hands-on, however.
* The season run begins on January 22nd, with no confirmed UK transmission dates as of yet. It's going to run for 19 hours, kicking off with the pilot (that is available now on US DVD), with eight hours then screening in March, and the rest appearing in the back half of 2010. The episode order has reduced by an hour since the show was commissioned.
* Finally, for now at least, here's a promo trailer from the show. Expect to hear a lot more about Caprica in the new year…