Features
Can these US remakes of UK TV shows work?
US remakes of Misfits, The Inbetweeners, Only Fools and Horses, and more are on their way this year. James looks at how they're shaping up...
Ever since 1960s sitcom 'Til Death Us Do Part was remade as All In The Family, remakes of British television programmes have been a big part of the American TV industry. Almost everything from classic comedy like Fawlty Towers to televisual hell like The Jeremy Kyle Show has been remade for broadcast across the pond. Of the course the record of American remakes is far from unblemished. You get the occasional big hit like The Office or Sanford And Son (a remake of Steptoe And Son) and the various unmitigated disasters of which there are too many to list. In recent the years the number of programmes being remade has increased quite dramatically and 2012 is no exception. So, here's a list of some of this year's upcoming remakes, a look at whether or not they're likely to work, and a prediction as to their ultimate fate.
Only Fools And Horses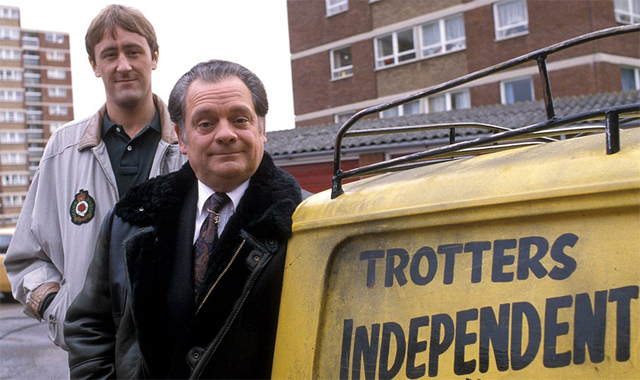 Network: ABC
Cast: John Leguizamo (Ice Age), Dustin Ybarra (We Bought A Zoo), Christopher Lloyd (Back To The Future)
What Is It: A remake of the much loved sitcom of the same name that saw David Jason and Nicholas Lyndhurst play brothers Derek and Rodney Trotter struggling to make ends meet and often resorting to selling stolen goods and trying ill-fated get rich quick schemes.
Will It Work: I very much doubt it.
Why: When it first hit our screens in 1980, Only Fools And Horses very much captured the nation's zeitgeist. The Trotters struggled to make ends meet like many people in the 1980s and had to resort to law-breaking to survive. There were also a lot of digs at Margaret Thatcher throughout the series which, again, captured the appeal of many. Replicating that is going to be a tall order given that the world has changed colossally in the past thirty two years. While the overall concept is universal, Only Fools And Horses is by its very nature a period piece. Also, the sadly missed John Sullivan wrote every single episode, quite a few of which were based on his own experiences. As with a lot of Brit-coms, this gave the characters and stories a feel of consistency. With more than a dozen writers working on a single season of a US sitcom, that can't be achieved. And characterisation was the heart of Only Fools And Horses.
My Prediction: From the information I have so far (e.g. the character of Trigger being a white ghetto-talking con-man), I'm going to predict that it either won't get past the pilot stage or will get cancelled mid-season. Anything better than that will be a big surprise.
Bad Girls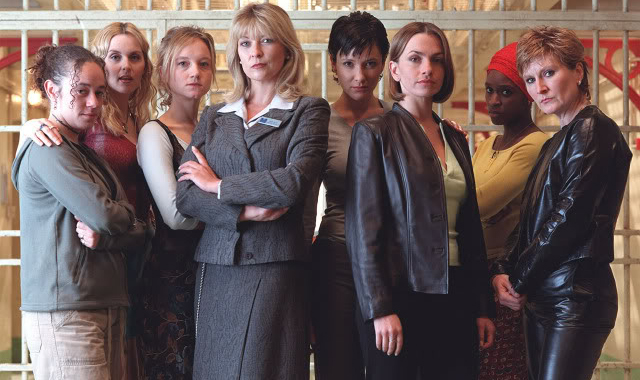 Network: NBC
Cast: Jurnee Smollett (Friday Night Lights)
What Is It: A remake of a drama set in a women's prison that uses a mixture of light and more serious stories that ran for a very impressive eight series on ITV.
Will It Work: Quite possibly.
Why: The setting of a women's prison can work in both Britain and America, and NBC has a history of making some pretty good dramas. Also, the setting allows for a large ensemble cast which would suit the length of an American series quite well. Interestingly, original Bad Girls producers Shed Productions cancelled a remake by cable channel HBO in 2007 due to the script being too gritty and reminiscent of US prison drama Oz. Given that Shed Productions appear to be keeping a close eye on any potential remake, this looks like one remake that could do justice to the original.
My Prediction: Providing it doesn't get too bogged down in chasing demographics and the tone is kept between light-hearted and serious, this could end up running for a while. It would be rare for it to exceed the eight series of the original though.
The Family Tools
Network: ABC
Cast: Kyle Bornheimer (Worst Week), J.K. Simmons (Spider-man), Edi Gathegi (X-Men: First Class)
What Is It: The remake with the most recent original programme on our list is of the 2011 smash hit White Van Man, a BBC3 sitcom about aspiring chef Ollie Curry (Will Mellor) reluctantly taking over his father's (Clive Mantle) handyman business.
Will It Work: I don't see why not.
Why: As Will Mellor himself commented, although white van men don't exist in America, there's almost definitely a transatlantic equivalent, which puts The Family Tools on solid footing in terms of translating well. J.K. Simmons is a good choice for Clive Mantle's role but Kyle Bornheimer's last part in a US remake (the lead role in a remake of The Worst Week Of My Life) doesn't inspire much confidence, neither does Edi Gathegi as workshy assistant Darren. Also, the trailer shows that the focus is more on slapstick rather than the more character-based comedy of the original.
My Prediction: If it's handled well, it might manage to run for two or three seasons before something sounds its death knell.
Misfits
Network: TBC
Cast: TBC
What Is It: A remake of the wildly popular E4 drama that many critics described as "Skins with superpowers".  A group of young offenders get caught in an electrical storm and develop superpowers as a result. The characters' powers range from immortality, to invisibility, to causing sexual arousal by touching someone. The series follows the characters as they attempt to adjust to life with these strange abilities.
Will It Work: No judgement yet.
Why: It's just too early to tell. Depending on which network develops it, it could be just as gritty as its predecessor, or be hugely toned down. This one could be a success or a failure depending significantly on the cast, and which network picks it up. It has to be a positive that Misfits creator Howard Overman is involved, though whether or not the involvement of Josh Schwartz, the man behind The O.C., Chuck, and Gossip Girl, is a good or bad sign is debatable. The series is very popular on the video streaming website Hulu which indicates that the developers may be onto something. 
My Prediction: With so little information, it's not really fair to predict success or failure.
Mistresses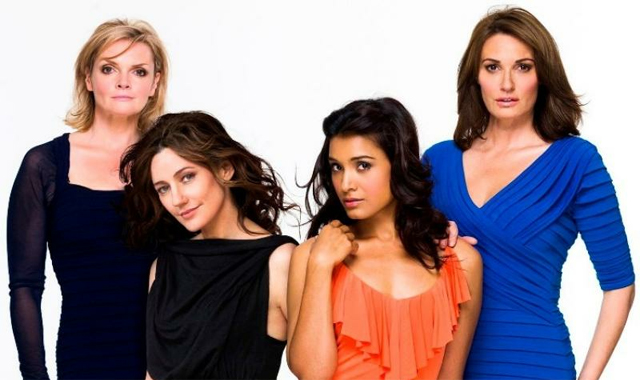 Network: ABC
Cast: None
What Is It: A remake of a BBC drama about quartet of women in their thirties who have been friends since university who are all in relationships with men who already have partners.
Will It Work: There's nothing to say it won't be a success.
Why: Given the success of programmes such as Sex And The City, this has certainly got the potential to go far. As with everything, casting is crucial and without a confirmed cast, it could end up being good or bad. Though given that the theme is adultery, it's likely to raise the ire of the more conservative media watchdogs which may eventually be its undoing.
My Prediction: I wouldn't be surprised if it exceeds three seasons but I don't think it's ever going to be a smash hit.
Elementary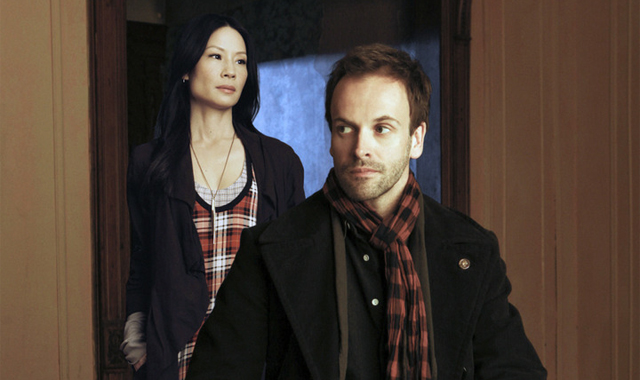 Network: CBS
Cast: Jonny Lee Miller (Trainspotting), Lucy Liu (Ally McBeal)
What Is It: Elementary is at pains to prove that it isn't a remake of the wildly popular BBC1 drama Sherlock, hence the female Watson and the rehab backstory, but… well, let's wait and see shall we? CBS maintains that it's putting its own spin on Sherlock Holmes with a British Holmes (Jonny Lee Miller) solving crimes in present day New York while struggling to overcome his drug addiction. Oh, and Watson's being played by Lucy Liu. This one looks to be on shaky ground, especially since Sherlock producer Sue Vertue has said she's prepared to take legal action if the pilot infringes on the BBC1 series.
Will It Work: Will it be as big a success as the BBC Sherlock? Very doubtful.
Why: The reason Sherlock is so successful is because the mix of cast and crew is perfect. It may be building on a phenomenally popular collection of stories, but it's been done with so much care and attention, and with some of the best people working in television today involved. Elementary won't have that. It will have a large number of writers which means that the close communication between Steven Moffatt, Mark Gatiss, and Steve Thompson (Sherlock's writers) won't be present. And also, each episode of Sherlock is a whopping ninety minutes long. That allows for the plot to be built up slowly and to allow the viewer to enjoy each episode at a leisurely pace rather than having the plot and characterisation whizz by at massive speed. Meanwhile, a standard US drama is forty-two minutes long. So all of the rich detail and slow-building tension of the original will most likely be lost.
My Prediction: In light of how cancellation-happy US networks can be, this one won't last longer than its first season.
Friday Night Dinner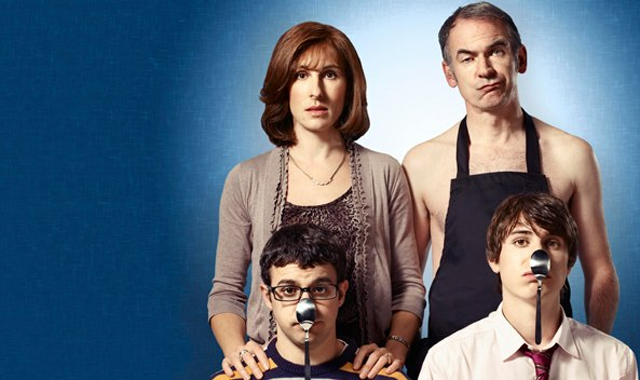 Network: NBC
Cast: Allison Janney (The West Wing), Tony Shalhoub (Monk), David Koechner (Anchorman)
What Is It: A remake of a successful Channel 4 sitcom of the same name about two young Jewish men (Simon Bird and Tom Rosenthal) who have dinner with their parents every Friday, which inevitably leads to arguments and embarrassment.
Will It Work: It definitely stands a chance.
Why: The family-based sitcom is the most universal TV concept around. From Birmingham to Bangalore, a dom-com is a safe bet for TV executives. And although Friday Night Dinner is slightly niche given that its characters are Jewish, it still retains universality. Plus, America has a sizeable Jewish population which will help the series considerably, providing that it doesn't rely on clichés and offensive racial stereotypes.
My Prediction: It could be a moderate success but may struggle to reach the level of something like Friends or The Big Bang Theory.
The Inbetweeners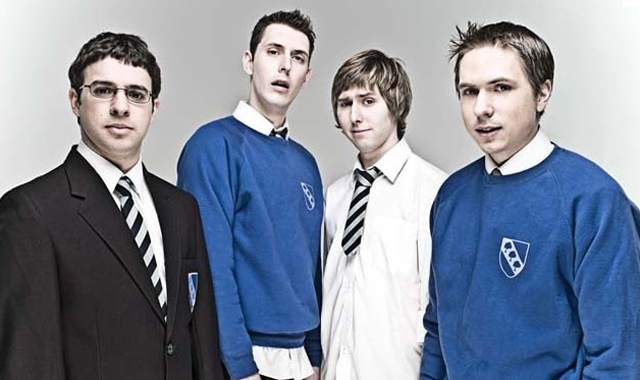 Network: MTV
Cast: Bubba Lewis (Grey's Anatomy), Joey Pollari (Avalon High), Zack Pearlman (The Virginity Hit), Mark L. Young (Big Love)
Will It Work: The odds aren't looking great.
Why: Crude humour is the core of The Inbetweeners, as is bad language. It's not there for the sake of it, it's included because that's part of growing up. Sexual debacles, drunken indiscretions, and swearing are sometimes par for the course when you hit your late teens. And by being broadcast on E4 at 10PM, the writers were able to showcase this in all its cringe-inducing glory. With the remake being broadcast on MTV, that won't be the case. Let's look at the remake of Skins as an example. The first episode only included two uses of the word "fuck", both of which were bleeped compared to the huge amount of swearing in the original. In short: non-cable American television is nowhere near as liberal as mainstream television here in the UK. The guidelines are stricter and any violation of these guidelines can result in severe consequences. So the remake will be significantly toned down, which flies in the face of the programme's entire ethos. In fact, executive producer Brad Copeland commented that "When the American actors tried to be that dirty (In reference to the humour in the original programme), it came off as crude. So we went a little more John Hughes. It has a lot more heart. It's like The Wonder Years meets Superbad". On that basis, I really can't see this turning out well.
My Prediction: It will go the way of the Skins remake. Thanks to both declining ratings and sanctimonious parents' groups like the Parents Television Council pressuring sponsors to pull out, it will be unceremoniously axed after a single season.
Follow our Twitter feed for faster news and bad jokes right here. And be our Facebook chum here.