News
Caity Lotz to Appear in Arrow Season 6 Finale
Petition to have Sara Lance feature in every Arrow-verse show?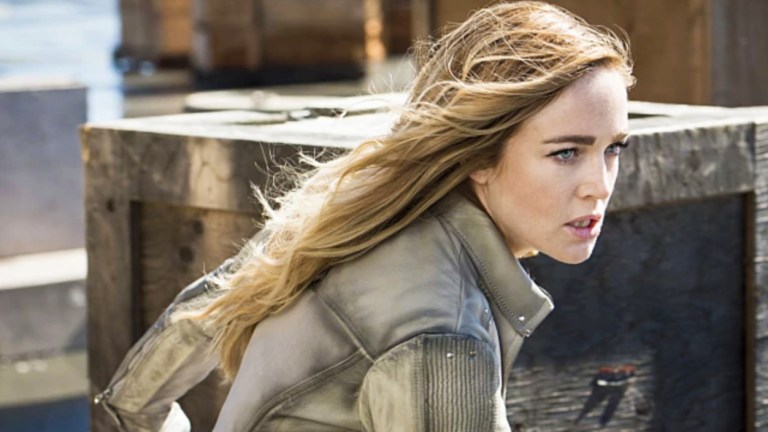 Sara Lance is returning to Arrow! Well, at least for one episode—but it's a particularly important one: the Arrow Season 6 finale. Will this be just like old time?
According to Collider, Caity Lotz is making the trek from Legends of Tomorrow to Star City for the Arrow season finale on May 17th. As of right now, there are absolutely no details on what this return might look like, but it's pretty much enough to know that Sara will be back on the show from whence she came, at this point. Where Sara Lance goes, we follow.
While it's unclear what Sara's return will look like, we have a wishlist. Top of that list? At least one meaty scene between Sara and her dad, the long-suffering Quentin Lance. Maybe it could be all fluff? They could just order in Chinese food and watch some 80s action films? After everything they've both been through, these two could use some happiness.
More likely, Sara will play some kind of supporting role in Team Arrow's fight against this season's villain: Ricardo Diaz and his compatriot, Black Siren, aka the multi-verse doppelganger of Sara's dearly departed sister Laurel Lance. Yeah, family dynamics are complicated on this show, which is why it's always nice to have a sizable Lance family contingent in town. (Now if we can only get River Song back.)
We have a bit to wait until more details emerge on Lotz' Arrow appearance. Meanwhile, Arrow comes back from a brief hiatus with another return: Sara Lance's ex, the indomitable Nyssa al Ghul. Here's the synopsis for tonight's episode:
Nyssa Al Ghul (guest star Katrina Law) returns to Star City to warn Thea (Willa Holland) that a group of renegade League of Assassins members are planning to attack her. This group, led by Athena (guest star Kyra Zagorsky), is intent on finding a mysterious box that Malcolm left behind and will stop at nothing to get it. Nyssa helps Oliver (Stephen Amell) come to a life-changing realization.