News
Buffy the Vampire Slayer Revival: Could It Happen?
Fox TV apparently talks about it all of the time, but would it be a good idea? And would Joss Whedon be for it?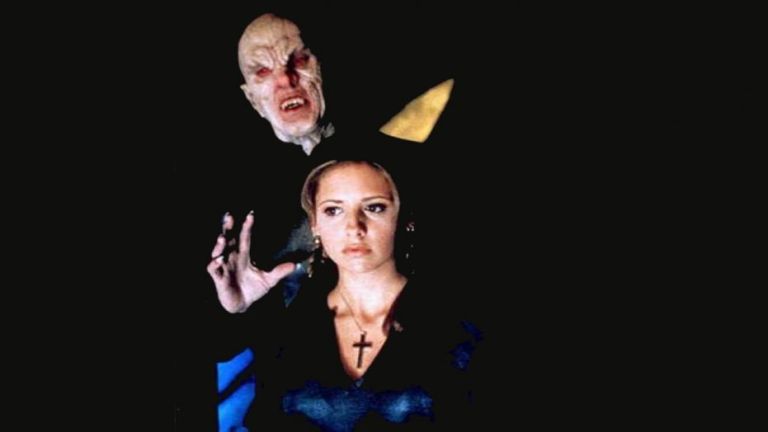 In this age of reboots, remakes, and revivals, it seems like every popular TV show is at least being considered for a revival. This, of course, includes supernatural teen classic Buffy the Vampire Slayer. According to a recent article from Variety, Fox has thought about bringing Buffy back before.
"I think if you look in our library, Buffy is probably the most ripe show we have for bringing back," said Fox TV group chair Gary Newman. In its original run, Buffy the Vampire Slayer ran for seven seasons, starting on The WB in 1997 and ending on UPN in 2003. The TV show was already a reboot, inspired by the 1992 movie of the same name. Both the movie and TV show were written by Joss Whedon, a fact that isn't lost on Newman.
"It's something we talk about frequently, and Joss Whedon is really one of the greatest creators we ever worked with," continued Newman. "When Joss decides it's time, we'll do it. And until Joss decides it's time, it won't happen."
This is interesting insight into the origin of a TV reboot, which, at least at Fox, seems to stem from the creator more than an executive's insight about what might work in today's media climate (although that second factor is surely also taken into account).
"Most times, when we brought things back, it started with the creator coming into us and saying I've got another story I want to tell," Newman said. "It seems to me that if there isn't a real sense of nostalgia, a passionate fan base demonstrating they still want it then i don't really buy bringing these shows back."
So would the Buffy fanbase be up for a revival? Frankly, it's hard to say. While the show is beloved, it also was very much of its time—a character-driven genre TV story featuring a female lead as a superhero at a time when this was more or less unheard of on TV. So many shows have used Buffy the Vampire Slayer as a jumping off point at this point that a reboot would have to do something decidedly different to adapt itself to where the cultural conversation currently lies.
Newman acknowledged this fact when talking about another reboot/revival Fox has in the works: Greatest American Hero, a show that is being reboot with New Girl star Hannah Simone, a 30-year-old Indian-American woman, in the lead role.
"If you do it cynically," said Newman of a reboot, "if you don't have a great creative reason to do it, I don't think it's going to work." Hard same, Newman. Hard same.