News
Bryan Fuller Wants to Make Hannibal Miniseries Based on Silence of the Lambs
What does Hannibal star Hugh Dancy think about a possible Silence of the Lambs miniseries adaptation?
There have been a lot of hopeful comments made about the continuation of the HannibalTV series in some form since its tragic cancellation in 2015. Recently, showrunner and creator Bryan Fuller mentioned that he wants to adapt Silence of the Lambsinto a miniserieswith his Hannibalcast.
TVLine asked Hannibalstar Hugh Dancy what he thinks about this idea. The Pathactor said:
My feeling is that, knock on wood, if [Hannibal] came around again, it wouldn't be a bad thing for it to be four or five years later. That might actually be kind of interesting. How weird would that be, on a personal level, to find yourself back with those people? 'So… where did we leave off?' … It's such a strange idea, but it's potentially very healthy for a story like that. So we'll see.
As for how Dancy's character Will Graham would fit into a Silence of the Lambsadaptation, given that Will is only mentioned in the book, Dancy said Fuller has "envisioned taking some elements of that novel and reworking it through the Will-Hannibal relationship… I think it would be more through the filter of Bryan." Um, we're in.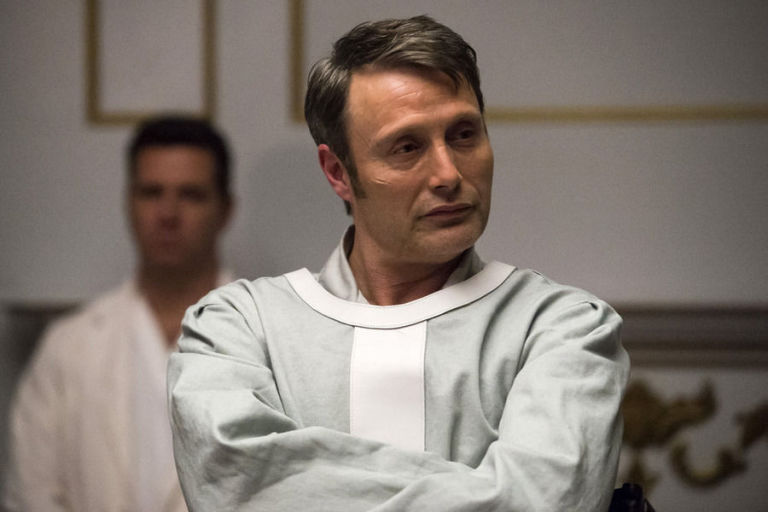 Fuller spoke to Blumhouse's "Shock Wave" podcast just last month about what this future of Hannibalmight look like, saying: "I think the film adaptation is a perfect film, but there are a lot of interesting nooks and crannies to explore in a television series. I hope we get to tell the story." You and us both, Bryan Fuller.
While the series finale (for now) of Hannibalwas one of the most perfect TV show endings in recent history, we're always up to return to the twisted love story of cannibal Dr. Hannibal Lecter (Mads Mikkelsen) and criminal psychologist Will Graham (Hugh Dancy).
Giving more details about what the Hannibalminiseries would look like, Fuller teased: "Ideally for the cast, it would be as a miniseries, here and there. Let's do 6 to 8 episodes of that, and 6 to 8 episodes over here. And do it as an irregular thing."
Sounds somewhat similar to the strategy undertaken by Sherlock,which has a similar "problem" with the sucess of its creators and stars. Like Steven Moffat and Mark Gatiss (who also write Doctor Who), and stars Benedict Cumberbatch and Martin Freeman, Fuller, Mikkelsen, and Dancy are similarly much-sought-after Hollywood dudes.
While Fuller had to step down as Star Trek: Discoveryshowrunner (yeah, we're still upset about that) because of his commitment to Starz' upcoming adaptation of American Gods, Mikkelsen has recently starred in both a Marvel film (Doctor Strange) and a Star Wars film (Rogue One). Meanwhile, the second season of Dancy's The Pathis about to premiere on Hulu.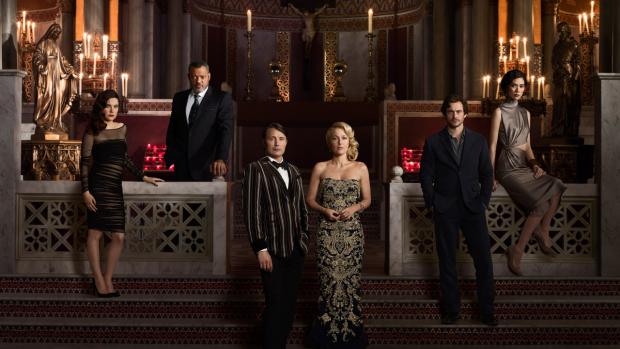 Despite the busy schedules of its cast and creator, if anyone can pull off the resurrection of the HannibalTV series, it is Bryan Fuller, with the help of the passionate Fannibal community. The bigger question is around where such a project would land. Hannibalwas canceled by NBC, so it's unlikely the network would bring it back, but, in an age of peak TV, there are many, many other options for the TV series.
As for the announcement that Fuller would like to take on The Silence of the Lambs,which, as Fuller noted, already has a very successful on-screen adaptation, I am all for it. Fuller and the Hannibalcast and crew have already established themselves capable of challenging the on-screen legacy of Hannibal Lecter, arguably crafting a more memorable on-screen vision of Thomas Harris' book characters and world than the 1991 film classic.