News
Bryan Fuller Talks Hannibal Season 4 Story Possibilities
We're still holding out hope for Hannibal season 4, and Bryan Fuller has a plan if it happens.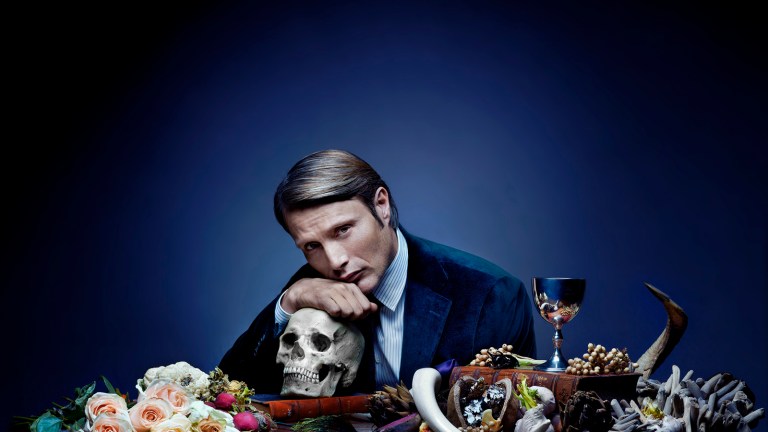 Hannibal may have aired its final installment on Saturday night, ending its three-season run on NBC with what would work as a near-perfect ending for this one-of-a-kind show. But we no longer live in a media landscape where cancellation from a network spells the end for a TV show. There are more ways than ever to get a story onto screens.
Though Hannibal's future as a digital-only property available via Netflix or Amazon seems unlikely (at least right now), executive producer Martha De Laurentiis is currently looking for financing for a possible film adaptation of the series. If Hannibal does find some kind of future, here's what creator/showrunner Bryan Fuller told The Hollywood Reporter would be next for these characters…
On Hannibal and Will's survival:
Hannibal's ending may have been satisfying in regards to the relationship between the two main characters of this show, but it didn't exactly leave them in the past situation: injured from taking on Francis Dolarhyde, and falling into the sea from some seriously high cliffs. Did they survive the fall? According to Fuller…
"If there is a continuation of this story with Will Graham and Hannibal Lecter and Hugh Dancy and Mads Mikkelsen in those roles then of course they survived. And if not then it's a big fat question mark."
On what would be next for Will and Hannibal:
If we do get more to this story and Will and Hannibal do survive, Fuller said that their continuing storyline would adapt an element from the books that has never been adapted before. This shift seems particularly relevant to Will's character…
"There is something in the novel Hannibal that has not been done in any of the adaptations and I would love to explore that with Will Graham and Hannibal Lecter. I'm hoping that someday, whether it's a year from now … two years from now … that we will continue to get to tell that story. I feel like if Will Graham did survive that plunge, his most interesting chapter is yet to be told."
Given that Will seemed to accept the inevitability of turning "murder husbands" with Hannibal (hence the choice to throw them both off of a cliff), is it safe to assume that the next chapter of this story would see Will and Hannibal as co-killers? This could lend insight into the post-credits scene, which saw Bedelia waiting to dine on her own leg with two other mystery dinner guests yet to arrive. Could Will and Hannibal be those dinner guests?
On what would be next for Alana Bloom:
If anyone got a happy ending in this story, it was Alana Bloom. The final episode saw Alana, her billionaire wife Margot Verger, and their son fleeing to presumed safety after Hannibal's escape.
"If there were a season four that [happy ending] would come into question. For now it felt like that character deserved a happy ending and deserved to get away. Where the other characters were varying degrees of dirty, even though Alana got her hands dirty in the Italian chapter, she was an innocent who was corrupted by the circumstances and then somehow found her way back to an innocent life."
If Hannibal doesn't find a further incarnation of its story, we suppose Alana's relative happy ending would be a silver lining.
On the possibility of bringing Clarice Starling into this adaptation:
Before Hannibal, the most famous incarnation of Thomas Harris' novels included Claire Starling. However, while Gaumont International Television has the rights to the Hannibal, Hannibal Rising, and The Red Dragon novels, MGM has the rights to Silence of the Lambs, which means Fuller has been unable to use any of the characters that originate in that book for his TV adaptation. This includes Clarice.
If Hannibal is further adapted as a movie or mini-series, Fuller seems interested in at least trying to secure the rights to Clarice as a character…
"It would be interesting to discuss a miniseries or some sort of continuation of the story with another network once all the hubbub of this series has gone fallow. Who knows? Maybe there is an opportunity for us to address things with MGM and Clarice Starling now that the show has completed its run on NBC and there is an opportunity for a rebirth of sorts."
If Fuller was granted access to Clarice's character for this story, he already has his dream casting in mind. He would either want Ellen Page for the role because "she's a brilliant actress and has a lot of the qualities that we remember about Jodie Foster's performance." Or, he would like to "cast someone who is not white" and to "use race experientially as a defining attribute of the character."
This all sounds good to us. We're less concerned with the details of what Hannibal's future might look like, so much as that it has one.