News
Bryan Cranston to Play Howard Beale in Network in London
Bryan Cranston is mad as hell and breaking bad on the London stage in Network.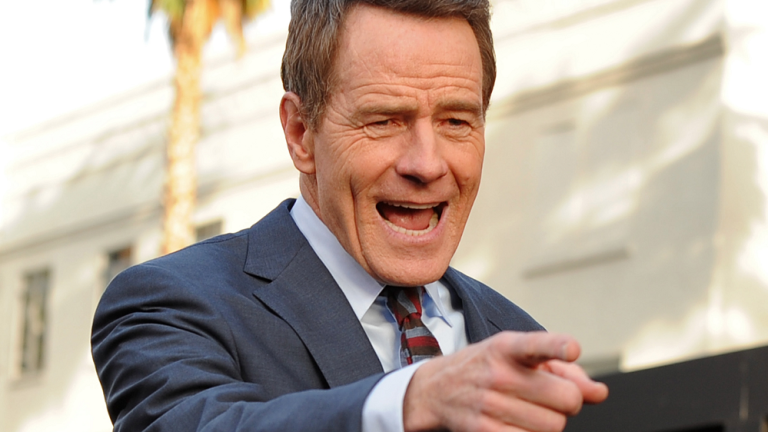 Bryan Cranston is meddling with the primal forces of nature. He will atone on the London stage as Howard Beale, the news anchor who broke bad in an adaptation of Sidney Lumet's timeless media satire Network. Rumors say the former dad on Malcolm in the Middle will do the whole show in tighty whitey briefs.
The London National Theatre's revival will be directed by Ivo Van Hove (A View from the Bridge, The Crucible). Paddy Chayefsky's Oscar-winning screenplay was adapted into a stage play by Lee Hall, who wrote the book and lyrics for Bill Elliot: The Musical Billy Elliot on Broadway. He also wrote War Horse and the play The Pitmen Painters, among others.
Shortly after wrapping up his methylamine acting turn as Walter White in AMC's Breaking Bad, Cranston played President Lyndon B. Johnson in the Broadway play All the Way, which he also presided over when it was adapted into a TV movie by HBO. Cranston won four Emmys as White and a Tony for his LBJ. He currently stars on Amazon's Sneaky Pete, which recently conned its way into a second season.
Peter Finch won a posthumous Best Acting Oscar for his turn Beale in Network (1976). It also scored an Academy Award for Faye Dunaway, but it couldn't knock out Rocky in the Best Picture category.
The National will also be producing Macbeth which will be directed by Rufus Norris and star Penny Dreadful's Rory Kinnear and Anne-Marie Duff in the spring of 2018.
The National Theatre's Network will open in London in November of this year.
SOURCE: DEADLINE