News
Brockmire Season 2 Trailer Shows Debauchery, Mascots, and Plenty of Booze
IFC is keeping it Brockmire. The baseball comedy is back in 2018 for season 2.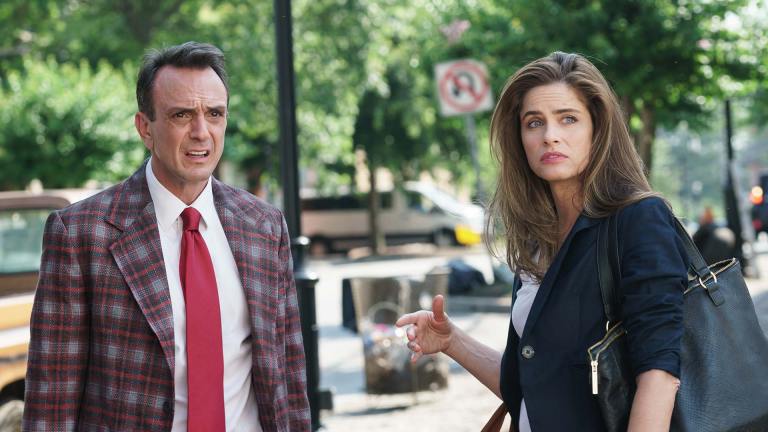 America's favorite broadcaster got promoted! Escaping the Morristown Frackers, Brockmire is heading to New Orleans with Charles for the second season of IFC's hit comedy. Let's just say New Orleans isn't the best place for an lovesick alcoholic. 
IFC released the official trailer for season 2. Watch it here! 
Brockmire Season 2 Teaser Trailer
Brockmire Season 2 Release Date
Brockmire is back on IFC on Wednesday, April 25th at 10:00 p.m.
Brockmire is produced by Funny or Die and is based on a 2010 viral short from the comedy site. The series stars Hank Azaria as broadcaster Jim Brockmire, who after an epic public tantrum looks to make a comeback with a minor league baseball team owned by Jules James played by Amanda Peet.
In season two, Brockmire is one step closer to the major leagues, but will have to deal with more obstacles and personal demons along the way.  
Here's the official synopsis from IFC: "Now one year following the Season 1 finale, which found Brockmire chasing an opportunity to call games in New Orleans, (and leaving Jules behind in the process,) he is a top podcaster with his show "Brock Bottom," while living with his co-dependent friend Charles (Williams)…and boozing harder than ever. Still trying to still reclaim his career as a top sportscaster, Brockmire cannot resist the sinful temptations of the Big Easy, while pining for the girl he left behind in Morristown, PA and struggling to find his purpose in life."
Redemption for Jim Brockmire? We doubt it. Here's the first look at Brockmire in New Orleans: