News
Broadchurch Season 3 Release Date and Trailer
Olivia Colman looks serious and David Tennant looks like he hasn't got changed in the last year in this trailer for Broadchurch series 3...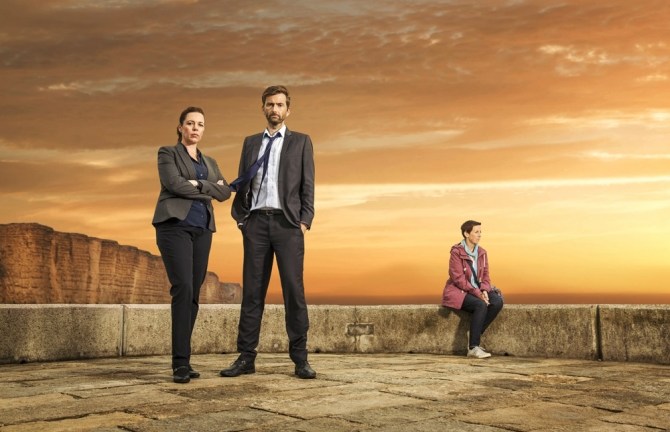 David Tennant and Olivia Colman will return for Broadchurch series 3 next year, as writer Chris Chibnall delivers the show's final series before heading off to become the Doctor Who showrunner.
Today, ITV has released the first trailer from the new run. Here it is…
Broadchurch Season 3 Air Date
Broadchurch Season 3 will arrive on February 27th on the UK's ITV. No word on a US premiere date yet.
For better or for worse, plenty of people still tuned in to Broadchurch series two as the remnants of Hardy's Sandbrook case showed us a distorted reflection of the should-have-been-clear-cut Broadchurch trial as it crumbled in court.
Now, despite some bashing from both the online realm and the printed press, ITV has declared its confidence in Broadchurch by confirming that a third series is on the way. And while this isn't the best place to discuss series two spoilers (keep your eyes peeled for our spoiler-filled review), it has already been confirmed that David Tennant and Olivia Colman will return once more to shout grumpily and wobble their bottom lip respectively.
"Chris Chibnall knows exactly how to keep viewers guessing and I'm delighted that he is going to take the story onto the next stage," said big ITV cheese Steve November of the next stage for Broadchurch.
Chibnall, the show's writer (as you probably already knew), added that "we've been overwhelmed that nine million people every week have continued to join us on the twists and turns of Broadchurch."
"This third chapter has been a glint in my eye for a long time and I'm thrilled to be writing these characters once again," he concluded.
While we're sure that there will be some negative reaction to this announcement, we also feel that there's still space for the show to reclaim the heady heights of its original successes. And it can't just be us that think so.