News
Broad City Season 5: Trailer, Release Date, Cast, and More News
Comedy Central confirmed Broad City season 5 and an overall deal for its stars.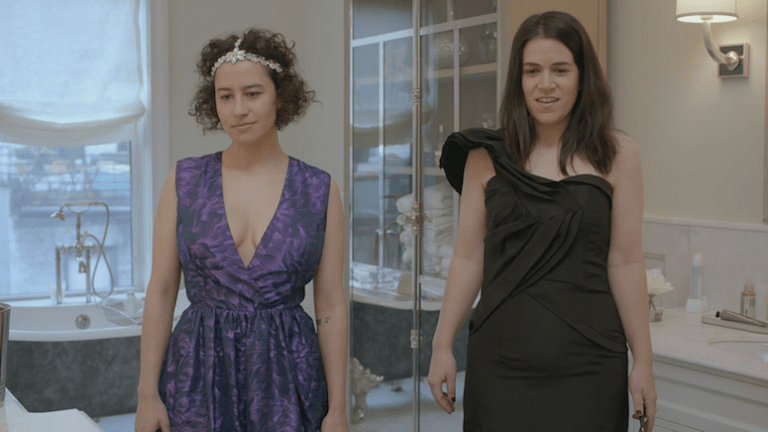 Broad City is going out on its own terms. Comedy Central confirmed Broad City season 5 will be the final season of the sitcom. Creators and stars Ilana Glazer and Abbi Jacobson won't be leaving the network for greener pastures, however. The comedy duo inked a first-look deal with Comedy Central's parent company Viacom, meaning we could soon be seeing more projects from Glazer and Jacobson on Viacom-owned networks.
In a post-Jon Stewart world (relax he's still alive) where Comedy Central has hemorrhaged talent, Broad City has been a saving grace for the network. The show has been a critical darling and a ratings success for most of its run and a star-making vehicle for Glazer and Jacobson.
"Broad City has been our baby and first love for almost 10 years, since we started as a web series. It's been a phenomenal experience, and we've put ourselves into it completely. Broad City's always had a spontaneous pace and feeling, and ending after season five honors that spirit. We are very excited to bring new voices and points of view to Comedy Central and continue our collaboration together in new ways," Glazer and Jacobson said in a joint statement.
In an interview with THR, Comedy Central president Kent Alterman said Glazer and Jacobson's decision to end the series was a creative decision. "We'd never want them to overstay their welcome," he said. "It was really driven by creative storytelling and when is a natural life [of the show]? We're thrilled with five seasons of a show like this. The last thing we'd want is them to pretend they're younger than they are and contrive and force it."
Glazer and Jacobson are executive producers on a project called Mall Town USA, which is in development at Comedy Central, as is a live-action show from Glazer's brother Eliot Glazer. 
Broad City Trailer
And here it is. The final trailer for the final season of Broad City is here!
What the trailer for Broad City Season 5 is lacking in new footage, it more than makes up for in pure kinetic energy. Look at our Abbi and Ilana running around and reminisce about the good times. 
Broad City Season 5 Release Date
Broad City Season 5 will debut on Thursday, January 24 at 10 p.m. ET on Comedy Central. It's one last ride for Abbi and Ilana!
Broad City Cast
Well obviously Abbi and Ilana are coming back. Beyond that, who cares! OK, OK there are plenty of other fun supporting actors. What would a final season be without Lincoln (Hannibal Buress) and Bevers (John Gemberling)? And of course Trey Pucker (Paul W. Downs) and Jaime (Arturo Castro) are expected back as well. No word yet on major guest stars but there are bound to be a few.
We'll keep you updated on any new updates for Broad City season 5.