News
Broad City Season 4 Episode 6 Review: Witches
Abbi and Ilana explore what it means to be sexy and witchy in the age of Trump.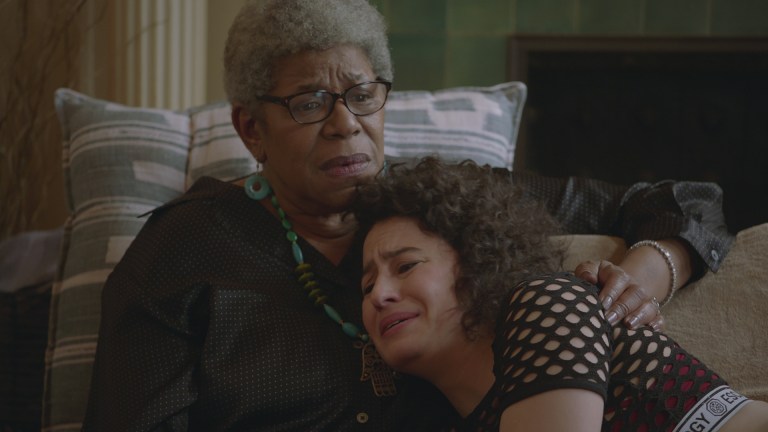 This Broad City review contains spoilers.
Broad City Season 4 Episode 6
This week's episode of Broad City is far from subtle and certainly doesn't hold any punches. Abbi and Ilana tackle the issues of female ageism and sexuality in the Trump era. It's an ode to strong powerful women across the world, and if you are looking for something to remind you that it's okay to be a woman, this is for you!
Abbi has her first grey hair, and as the fear of getting older and having yet to reach any of her goals sets in, she decides to finally try to make money off her art. So Abbi sets up shop outside The Metropolitan Museum of Art where she meets her "soul sister," who in turn gives her a look down the aging rabbit hole. Remember neighbor Jeremy? Well he makes an appearance… "married"…with a child. Instead of embracing aging like Ilana, Abbi gives Botox a try.
Meanwhile, Ilana is keeping a big secret: she hasn't been able to orgasm. Which is very unlike her.  Ilana visits a sex therapist to figure out how to get everything back in order and uncovers that she has "Trump-related pussy constipation." The cure? Drowning out all the Trumpness with powerful women like Michelle Obama. There's a lesson there, I'll let you put the pieces together.
Of course, this episode culminates with Abbi and Ilana venturing into the woods for a true witching hour. Dancing and chanting around a flame with women who have crossed over into witchdom. Age gives them power and Abbi learns it's okay to get older and Ilana breaks through into her true warrior woman self. 
There were plenty of lessons to be learned this week, but mostly it's how to say, " I am woman! Hear me roar!" But that's not always easy, especially now. So this week's tips are vital….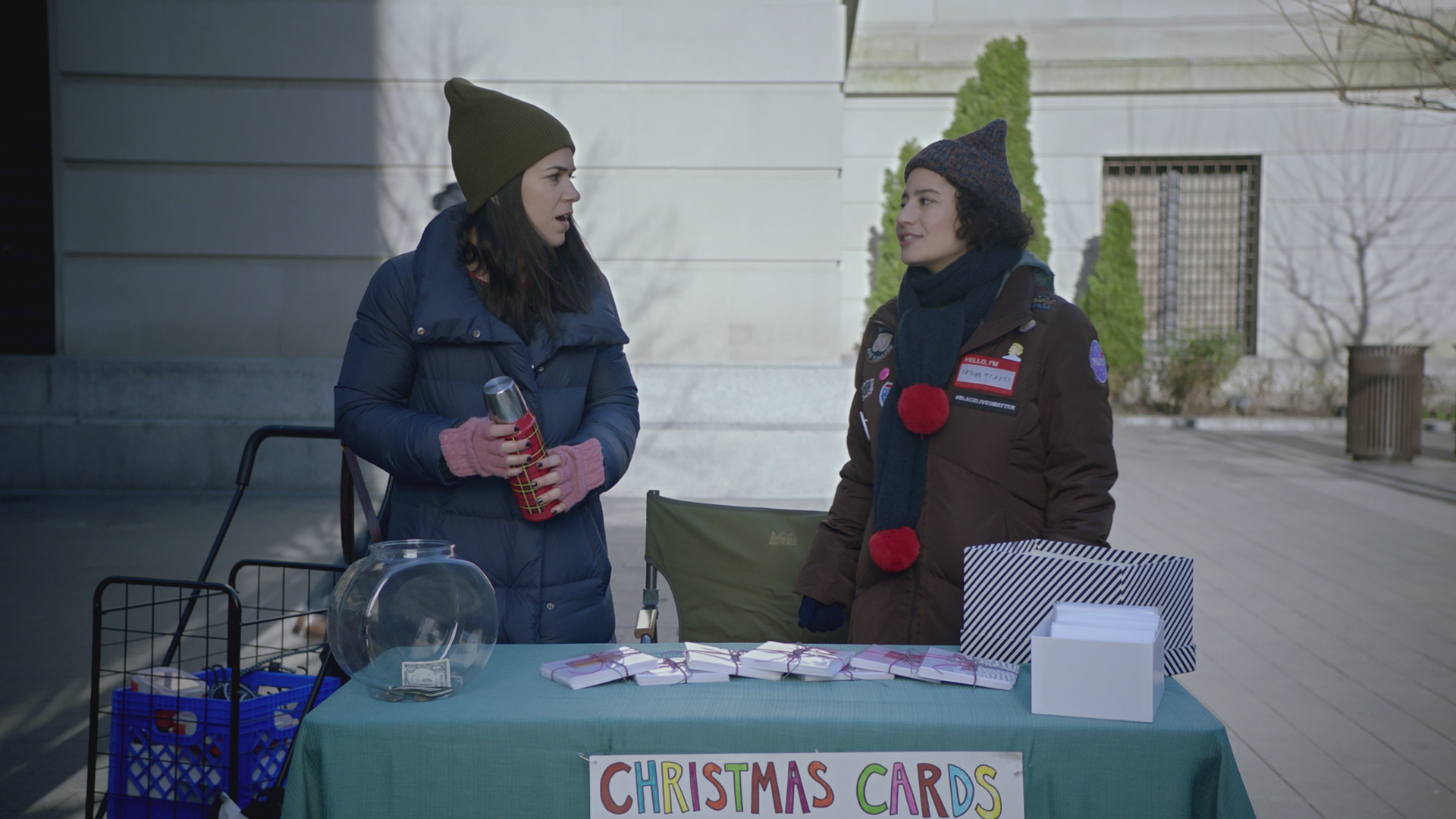 Tips for being a real human woman in Trump's America:
"The most powerful moment in a woman's life. Your first grey hair!" 
You know how salt and pepper guys are attractive and distinguished? Well, why not women? Because unrealistic beauty expectations have been set upon them from a young age? No more of that. Own it. It's not just for Clooney anymore.
Buy your own Drew Barrymore space heater 
You can do it. You is kind, you is smart, you is a valued member of society despite your genitals. You are capable of warming up that cupboard-sized studio apartment all your own. Of course this applies to all material things, whether they come from Drew Barrymore or not.
"You lose most of your body heat from your upper wing area." 
Just something to remember while you're tearing down the patriarchy.
"Orgasms have been down 140% since Trump was elected."
If you are having trouble in the era of Trump, just know you are not alone. You are not broken. Many things have changed since November, and by changed I mean went up in flames, so it can be hard to feel normal. We can't fix everything right away but let's blame the real culprits.  
Make a list of powerful women and keep it close by.
Just like Ilana learned, powerful women are magic. Witches have the ability to stamp out the negative. So keep a list handy. Maybe a sticky note for your vibrator.
"Witches aren't monsters. They're women. Fucking women who come and giggle and play in the night, and that's why everyone wants to set them on fire, cuz they are so fucking jealous. "
THE END.