News
Breaking Bad's last two episodes to be 75 minutes each
The final two episodes Breaking Bad are to be extended, it's been confirmed...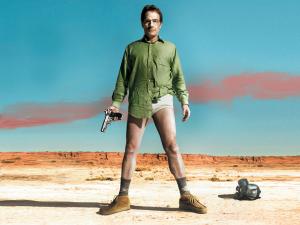 If you're one of the many who got to the end of the last episode of Breaking Bad with your jaw in unnatural proximity to the floor, not least because you're wondering how everything can be wrapped up now in just a couple of regular length episodes, then this is for you.
It's been revealed that the final two episodes of Breaking Bad ever are going to be extended ones. Instead of the usual 47 minutes or so (once the ads have been chopped off), the last two episodes have been extended. They'll run to 75 minutes apiece, although given that that'll include commercials, closer to an hour of Walter White and Jesse Pinkman's adventures is more likely.
Nonetheless, any extra Breaking Bad is good with us. It's going to leave a very big gap in our viewing once it's finally finished…