News
Breaking Bad: Rabid Dog, Review
A bit of a breather compared to recent episodes of Breaking Bad, but still a solid piece of television.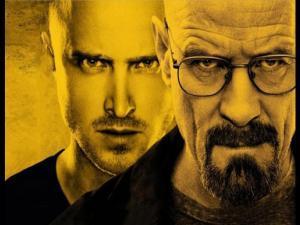 Well, they can't all be bangers.
Despite a season that has been moving at a breakneck pace with an intensity that would scare a starting middle linebacker in the NFL, "Rabid Dog" was a bit of a breather. Blame it on Labor Day weekend. Maybe the writers decided to make this episode a non-mandatory viewing for all of the folks out on vacations and getaways. Maybe this was just the calm before the storm. Whatever the reason, tonight's episode burned a little slower, but I think I'm OK with that. Despite it lacking certain keynote, explosive events, tonight's episode further set an interesting and dynamic stage for our ending.
One of my biggest issues with tonight's episode was how it glossed over the cliffhanger ending we received last week. Instead of picking up where we left off, with Jesse and a few cans of gasoline and matches, we find ourselves stuck in a suspenseful cold open of Walt searching through his home for Jesse. As nail-biting as the scene is, Walt doesn't find Jesse, or much of anything waiting for him inside of his home, and instead of furthering the plot, we spend almost half an episode on Walt trying to hide the scent of gasoline and the truths of the situation from Skylar. We see Walt regressing into coward form, lying to his son and wife, and trying to distance himself as far as possible away from Jesse.
Walt checks his family into a hotel, and there Skylar urges him that something must be done with Jesse. It is finally relieving to see Walt be more honest with his wife, but it is distressing that she would want him to add Jesse to his body count. If anything, Walt seemed a tad less evil this week solely for the fact that he was hesitant about the idea of killing Jesse.
It was great to see Jesse and Hank team up, especially because I called the partnership coming a couple episodes back. It was fun to watch the two former enemies pool their resources and even more fun to watch them disagree about the intricacies of their plans. I still think Aaron Paul is providing earthshattering performances weekly and I'll be sad to see anyone take home the Emmy for Best Supporting Actor in a Drama Series besides him.
Really, there were only a few things tonight that were worth talking about, besides Jesse's big threat to Walt at the end, and Walt's call to Todd. I found it strange that Walt insisted on having his old keys work in new locks on his home. He obviously wants to ensure easy access in the future, and possibly we already saw the products of that decision in the second half of the season's cold open. Another thing worth mentioning is Hank's complete lack of evidence against Walt. All he has is Jesse's word against his, and something tells me a jury would be much more obliged to agree with Walt over Jesse.
Tonight's episode had a nice little callback to earlier season's with Walt sitting near the hotel swimming pool, calculating his next move, and it also featured a standout performance from a utility character. He always gets laughs, but not much credit, though I will say that Bob Odenkirk's Saul Goodman really shined tonight, providing that ever reliable comedic relief and a solid portrayal of a snake caught in a hard place.  It'll be interesting to see what happens after this, but something tells me that tonight was just a moment to catch your breath, and that fireworks will becoming in full force for the remainder of the episdoes.
The Best of the Rest
– Marie and Skylar have both become chief motivators for their husbands in their pursuits against each other.
– "Just tell the truth!" – Walt Jr.
– It was nice to see Walt hesitate at the idea of killing Jesse. Just like the viewers, I would like to think that Walt has seen the innocent, life-worthy side of Jesse.
– Speaking of that situation, it was very keen of Hank to pick up on the fact that all of Walt's manipulations of Jesse were solely used to keep Jesse nearby and on Walt's side.
– "Next time I'm going to get you where you really live." – Jesse
– I'm very excited to see how Todd and his Uncle are going to factor into the action, and I'm praying for Jesse. He's the only one that I want to see make it out alive.
Like us on Facebook and follow us on Twitter for all news updates related to the world of geek. And Google+, if that's your thing!