News
Breaking Bad: Criminal Elements Mobile Game Revealed
Breaking Bad: Criminal Elements is coming to mobile devices later this year...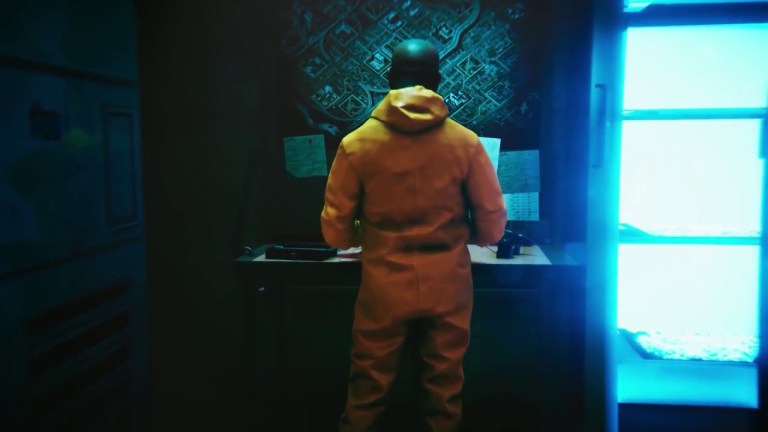 Are you a guy who opens the door and gets shot, or are you the one who knocks? Will you let a rival drug lord go free, or will you poison the fella then dissolve him in acid? We can only imagine these are the types of tough choices you'll have to make in the newly announced, decision-driven Breaking Bad: Criminal Elements mobile game.
The Hollywood Reporter broke the news, reporting that Sony Pictures Television has teamed up with FTX Games and Plamee to bring a mobile game based on Breaking Bad to life. With Better Call Saul continuing its run and a Breaking Bad movie in the pipeline, it's clear that the Breaking Bad universe remains in good health despite the fact that the original AMC show ended more than five years ago.
Players of Breaking Bad: Criminal Elements will be tasked with growing their own illicit operation, with THR's article stating that "moral dilemmas and volatile personalities" will need to be navigated along the way. Walter White, Jesse Pinkman, Gus Fring, Saul Goodman, and Mike Ehrmantraut are among the iconic Breaking Bad characters that will show up in the game.
Vince Gilligan – the creator of Breaking Bad and Better Call Saul, who is also working on the Breaking Bad movie – said this about the upcoming mobile game:
"[FTX Games] care as much about the details as our creative team, and I have been very impressed with their commitment to building an authentic extension of the series' story universe. I think this will be a fun experience for fans, to interact with characters from Breaking Bad in a completely new way."
We also have this teaser trailer to share…
Breaking Bad: Criminal Elements is expected to arrive later in 2019. We'll be sure to keep you furnished with updates as and when we see them.