News
Boomerang Will Deck Your Halls with "A Very Merry Jerry"
The streaming service has an amazing array of holiday cheer that will keep you smiling through the new year!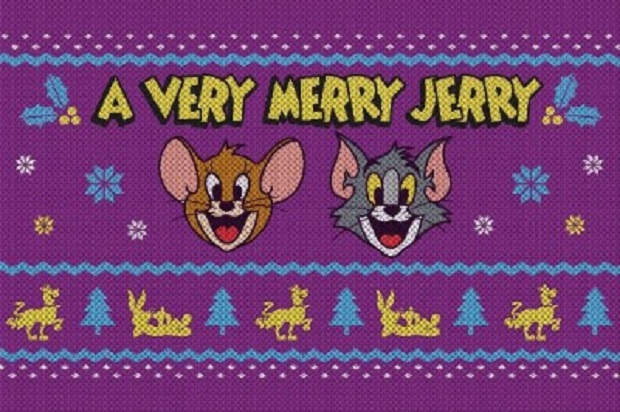 The popular cartoon streaming service Boomerang brings smiles to the faces of its viewers throughout the year, so it's no surprise that it plenty of holidaycentric tricks up its sleeve. Beginning on December 1st, the newtork will be premiering a variety of fa-la-la-la-lovely Yuletide shows with their A Very Merry Jerry lineup. Showcasing some of the most beloved cartoon characters ever to hit the screen, the programming block will debut holiday episodes of the following:
• Be Cool, Scooby-Doo! –"Scroogey Doo" has the Mystery Incorporated gang in 1843 England, in a hilarious attempt to unravel the truth behind a ghost who is causing Christmas chaos for a certain Ebeneezer Scrooge.
• Dorothy and the Wizard of Oz – The puntastic "Snow Place Like Home" has Dorothy and her friends enjoying the first ever snowfall in Oz's history. But when the snow doesn't stop, they all must team up to prevent the land from becoming an eternal winter wonderland.
• New Looney Tunes – "Tis the Season/Winter Blunderland" features Bugs Bunny, Yosemite Sam, and company engaging in hilarious hi-jinks.
• The Tom and Jerry Show – "Dragon Down the Holidays" has the cat and mouse pair racing to save a baby dragon they become pals with over Christmas.
• Wacky Races – The new installments "It's a Wacky Life" and "Dashing Thru the Snow" present two tales of holiday comedy with a revved-up Wacky Races twist.
Along with these debuts, the specials Tom and Jerry: A Nutcracker Tale and Tom and Jerry: Santa's Little Helpers will help highlight the Very Merry Jerry antics — as will classic holiday episodes of The Flintstones, The Smurfs, Looney Tunes, Scooby-Doo, Tom and Jerry, and Yogi Bear.
And on December 21st, Boomerang will unleash a jaw-dropping 75 never-before-seen episodes of Be Cool, Scooby-Doo!, Bunnicula, Dorothy and the Wizard of Oz, New Looney Tunes, Tom and Jerry Show, and Wacky Races.
The big takeaway here? That Boomerang's A Very Merry Jerry lineup is the entertainment gift that keeps bring cartoon entertainment back to you, throughout the holidays and beyond!