Features
Boomerang New Releases for February 2018
The animation streaming service is debuting some original options for this February, with a focus on wooing your Valentine
Boomerang certainly knows how to celebrate a holiday.
After ushering in "Scoobtober" for the Halloween season this year, this Februrary is all about love. Two world premieres arrive to Boomerang this month, including The Sylvester and Tweety Mysteries, which is already available, and Tom & Jerry: Willy Wonka and the Chocolate Factory, which will arrive on Februrary 15 if Valentine's Day doesn't satiate your sweet tooth. 
Read on to discover what other lovely options Boomerang is bringing for the season of love. Synopses of episodes and specials are provided by Boomerang.
Arriving February 1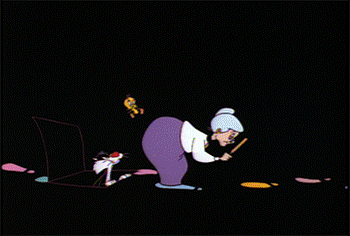 The Sylvester & Tweety Mysteries
With Sylvester and Tweety, Granny is a globetrotting, mystery-solving maniac! Unraveling crimes around the world keeps her pretty busy so it's a good thing Hector the bulldog is around to make sure Sylvester keeps his paws to himself.
Arriving February 8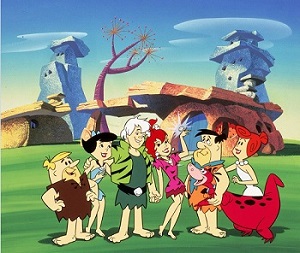 I Yabba Dabba Do
The Flintstones celebrate the nuptials of Pebbles Flintstone and Bamm-Bamm Rubble. As Wilma, Betty and Pebbles plan the big day, Fred suffers from the age-old paternal fear of losing his daughter.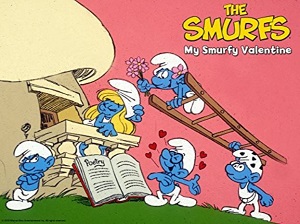 My Smurfy Valentine
The residents of Smurf Village cheerfully await Cupid's arrival… but evil lurks nearby. Can Cupid's arrow make a dent in the stone-hard heart of Gargamel, the evil wizard? Will Smurfette's Prince Smurfing ever arrive?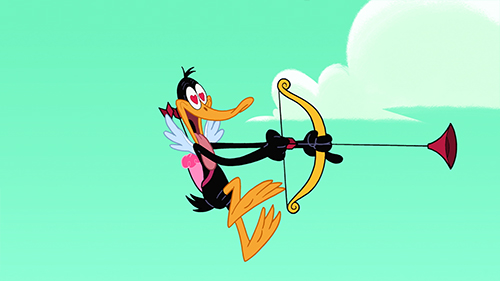 New Looney Tunes
Love Is in the Hare/Valentine's Dayffy
Bugs' day at the lake is interrupted by Yosemite Sam. To get Sam off his back, Bugs puts Sam through obstacles and a full makeover. Then, on Valentine's Day, Daffy runs into Cupid and knocks him out. Cupid tells Daffy to spread love.
The Tom & Jerry Show
Return to Sender
Hildie has received a dozen black roses from her secret admirer. Curiosity piqued, Hildie puts Tom and Jerry up to the task of finding out who her admirer is! Tom's search starts across the forest at the Enchanted Flower Shop.
Arriving February 15

Tom & Jerry: Willy Wonka & the Chocolate Factory
Befriended by the Charlie Bucket, Tom and Jerry look to repay the favor by helping Charlie secure a Golden Ticket and a tour of the magical Wonka factory. Inside, it's a world of imagination for the eyes and tantalizing tunes for the ears.