News
Bones to Return For 12th and Final Season on Fox
Comedic forensic procedural Bones has been renewed for a farewell run of episodes with series stars Emily Deschanel and David Boreanaz,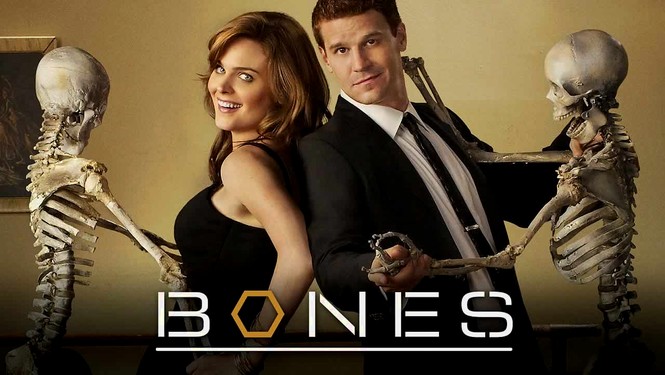 The case is about to be closed over on Bones. Fox's comedic forensic procedural will call it a day after a 12th and abbreviated final season with series stars Emily Deschanel and David Boreanaz set to return.
The team of Bones and Booth have been solving crimes on Fox since 2005, but actors Deschanel and Boreanaz didn't have contracts in place for more episodes after their 11th season, set to return from its midseason break in April. The network was able to negotiate with the stars to return for a 12-episode farewell run, significantly shorter than their usual 22-episode order.
"This is for the fans," said Boreanaz in a press release from Fox. "Thank you to everyone at Fox and, of course, Dana and Gary – for all your support. Thank you to Hart, Stephen, Ian [Toynton], Michael and Jonathan. Also to the crew and cast for their countless support along the way! And I couldn't have done it without you, Emily!"
Deschanel responded as well, saying, ""I am thrilled the show will have the ending it deserves for all of our amazing, loyal fans."
Showrunners Jonathan Collier and Michael Peterson, who took over for season 11, will also be returning to steer the farewell episodes, excited to wrap up the series neatly and with love. In a joint statement, the pair said, "We couldn't be more thrilled to have another season, so we can give the show, characters and fans the end they so richly deserve. Also knowing there is a Season 12, we can now write the most rewarding Season 11 finale possible – one we hope will leave our fans excited for what's to come in this final season of BONES."
Series creator and executive producer Hart Hanson added, "In times like these, marked by instability and doubt, it's comforting to know the world can count on at least one dependable beacon of stability. Apparently, that beacon is Bones. It just shows what you can do with an amalgam of genius cast, amazing crew, cunning writers, stalwart studio, sweat, a tough economy, a mercurial network, determination, luck, magic, miracles and the most loyal audience in the world."
After Bones' final 12 episodes, it will become Fox's longest running series at 246 episodes.