News
BoJack Horseman Season 4 Release Date, Trailer, News, and More
BoJack is coming back for more good times/existential dread in season 4. Here's everything you need to know!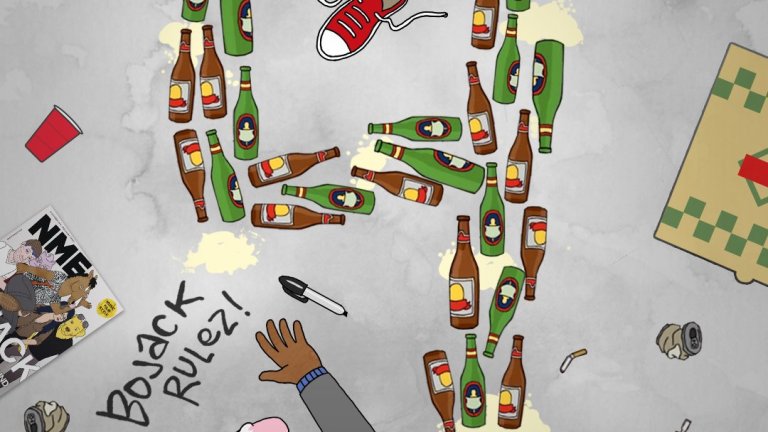 Editor's note: This is our news hub for BoJack Horseman season 4. We'll update and post new information as it becomes available.
BoJack Horseman is a special show. Something this dense, this melancholic, this difficult is hard to come by. The fact that it's an animated comedy featuring a talking horse and many other anthropomorphic animals in Hollywood is just icing on the cake. 
On July 22, 2016, Netflix confirmed (in BoJack-ian fashion) that we will be getting a BoJack Horseman season 4. Here is everything we know… 
BoJack Horseman Season 4 Release Date
The new season of BoJack Horseman releases on Friday, September 8th, 2017. 
BoJack Horseman Season 4 Trailer
BoJack Horseman season 4 has released its first trailer and one important aspect of the show is missing almost entirely: BoJack Horseman! That's right, the titular horse actor only appears very briefly at the end of the trailer. In his stead, Diane Nguyen takes over the majority of its running time. Diane is very interested in keeping the viewers up to date on the goings-on in Hollywoo after BoJack has left town. 
Diane is now working at a blog, Mr. Peanutbutter is a populist hero running for governor, Princess Carolyn is getting closer to settling down and Todd is doing…Todd things. Check out the wonderfully haunting and hilarious first trailer below. 
BoJack Horseman Season 4 News
News regarding BoJack Horseman season 4 remains scarce. Netflix is pretty stingy with all their non-House of Cards/Stranger Things promotional material. What we do have, however, is the brilliant BoJack Horseman twitter account. 
Here is BoJ with Fall Out Koi.
— BoJack Horseman (@BoJackHorseman)
August 8, 2016
Here he is in a Kanye video.
— BoJack Horseman (@BoJackHorseman)
August 29, 2016
And who could forget his time with Russian anarcho punks Pussy Riot?
— BoJack Horseman (@BoJackHorseman)
January 27, 2017
Speaking of Pussy Riot… BoJack Horseman is an intelligent, empathetic show that has a lot to say about mental health and the human condition. If a recent interview with creator Raphael Bob-Waksberg is any indication, however, BoJack Horseman season 4 may take a political turn. 
In an excellent interview with IndieWire, Bob-Waksberg says that they had the majority of season 4 written before the 2016 election but in light of it some of season 4 and much of season 5 has the potential to be influenced by the election:
I do feel gradually over the last eight years we've kind of allowed ourselves in the art we make to kind of slip back into that kind of comfort. I think "BoJack" is definitely very much about kind of the burdens of being comfortable. I don't know if those are the kinds of stories we're going to be as interested in moving forward. I know I'm certainly less interested in exploring the small hypocrisies of rich liberals. You know what I mean? I'm not in the mood to poke fun at those kinds of people when there are real, real problems that we need to talk about.I mean, the season that we were writing was already far enough along that it didn't really change anything we were doing. Should we be so lucky to get a Season 5, moving forward the show would almost have to change a little to meet the times. I do think that other shows you're going to see, moving forward, you are going to start to see a little sharpening of that perspective. What kind of stories do we want to be telling right now? Is this the best use of any of our time?
That's too much, man.