News
Bodyguard series 2: Richard Madden ponders David's future
"Maybe it's going to be like American Horror Story..."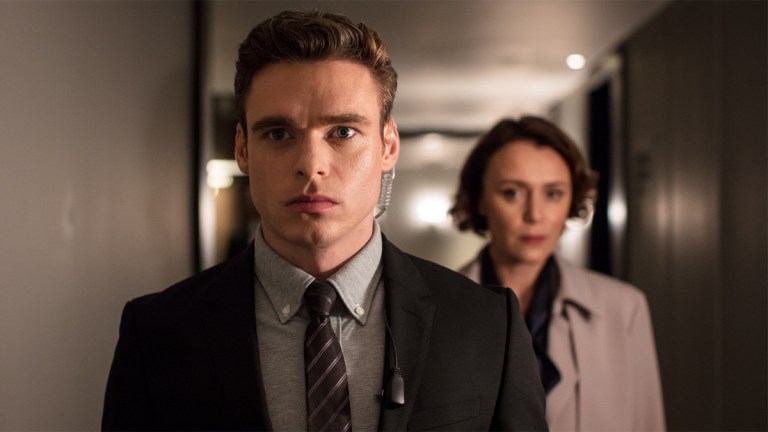 Line Of Duty creator Jed Mercurio's latest series, Bodyguard, has been a smash hit. The biggest new drama series – on any channel – since 2006, in fact. But he says that although he'd "absolutely" be up for writing a second series for the Beeb, he didn't start out imagining he'd have to do so, as it was pretty much originally designed to be a limited run.
Then, the whole 'huge success' thing happened, and now star Richard Madden is being asked a lot of questions about whether there's a future on the show for his character, David, if series 2 becomes a reality. In a new interview with Deadline to promote the first series of Bodyguard in the US, Madden has offered some thoughts on where David might end up.
"I'm going to meet Jed in a couple of weeks, to have a chat and see what's in his brilliant brain," he revealed. "So I'm like, what can happen next? You know, with David. Because he had a hell of a couple months there. Where do you go with this guy? I also thought, maybe it's going to be like American Horror Story where, in the second series, it's a whole different incarnation of it, and I'm a royal and Keeley is on my protection team."
Madden says he's "very keen to hear" what Mercurio might have planned, but wonders if David might be too famous to blend in after the events of series 2. "I think, you know, David Budd, he walks about London with a bomb on. I mean, everyone definitely knows his face now. He can't really slip back into police work again. What's his life like after that?"
More as we get it.
Bodyguard series 2 development
"We have been very fortunate with the success of series one," he told The Sun. "It's probably fair to say we would probably approach any thoughts of a second series with the idea that it would create an opportunity for a third or fourth. If the ratings hadn't been quite so high, then possibly everybody involved including the BBC would have said, 'Well that was a nice little series but we're just going to leave it at that and there won't be any more'. So you are a hostage to fortune in that sense. And we do feel very privileged and fortunate that there's been such a response that it gives us that opportunity to at least think about doing more."
Mercurio definitely won't be drawn into a guessing game on a potential return date for the series, adding: "I'm really not going to speculate on that because there's so many factors that would go into it."
There's another obstacle standing in his way, too – the potential loss of star Richard Madden, who played DS Budd in the terrific BBC1 series. Mercurio thinks the world is likely to be the actor's oyster after his barnstorming performance in Bodyguard, and we can definitely see where he's coming from.
"He's the genuine article, a real leading man" Mercurio told the Radio Times. "And I think this role has put him very much in the spotlight for bigger things. So the practicality may be that we have to work round his availability, if we are lucky enough to get him back."
The critically acclaimed writer added that he doesn't see killing off Madden's character as an option, either, as it "would leave a massive hole".
Mercurio is hard at work on series 5 of Line Of Duty right now, and will be until Christmas time, but we hope he's had some time to revel in Bodyguard's success on BBC1 so far!