News
Boardwalk Empire Trailer Drops Dime on Season 4
HBO releases Boardwalk Empire trailer for season four.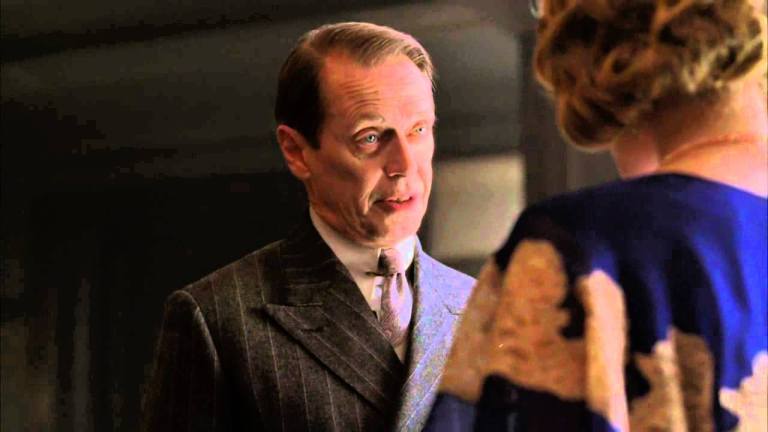 "I'm a middle man. I take orders. They do the rest"
They don't ask for trouble in Atlantic City, it's brought to their door step. Unsolved gangland shoot out. Fifteen men killed. Must be time for the fourth season of Boardwalk Empire. I see a lot of familiar faces. Steve Buscemi is still running things. Nucky's got a new moll and a new secret ally. Capone's got a new Tommy gun. Luciano's back. Chalky White might want to watch his back. "Half moon" is there waving a gat. Gretchen Mol is getting cuddly with someone important. I didn't see Margaret Schroeder, or as Rolling Stone magazine called her, Prissy O'Frowney, the perennial party pooper.
New arrival Jeffrey Wright, who's been a long-time HBO family member playing in Angels in America and Lackawanna Blues, is playing  Harlem mob boss Valentin Narcisse. Dr. Narcisse. He's got some badass class. "Only kings understand each other." Ron Livingston from HBO's Sex and the City and Band of Brothers plays Roy Phillips, who's new in town and has cash to spend.
HBO's trailer promises a great season on the boardwalk. Come down. Relax. Grab a dance. Have a drink. Prohibition is just a way to push up the prices. Season four of Boardwalk Empire starts Sept. 8.