Features
Boardwalk Empire Season 5: The Real Mickey Duffy aka Mickey Doyle
Mickey Duffy had plenty of screen time in Boardwalk Empire season 5. Here's his real story.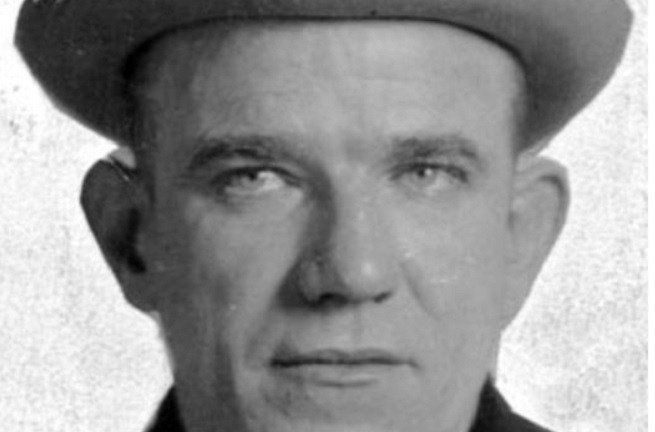 This article contains major spoilers for Boardwalk Empire season 5.
On the HBO series Boardwalk Empire, Mickey Doyle is based on Mickey Duffy, who was based on William Michael Cusick. Cusick was a Polish gangster from Philadelphia. Mickey Duffy was the first big time hood to come out of downtown Philly. I don't know if Mickey had that nervous giggle, but he was a happy guy in his prime. He dressed sharp, threw great parties and built his own mansion. Just like on the series, Cusick thought he could pass himself off to the Irish gangs if he colored his moniker green. Cusick changed his name a couple times, trying on John Murphy and George McEwen before sticking with Mickey Duffy. Mickey Duffy was a thief and a hijacker when he was first starting out. Mickey was arrested 28 times, the first time when he was 16, and went to jail eight times.
When the Volstead Act was first passed in 1919, Mickey was doing a trey for assault with intent to kill. By the time Duffy was sprung, prohibition was in full swing and Maxie "Boo Boo" Hoff was calling the tune in town. Duffy caught up quickly and became a bootlegger, setting up breweries throughout Philly and South Jersey. On Boardwalk Empire, Mickey Doyle is played by Paul Sparks.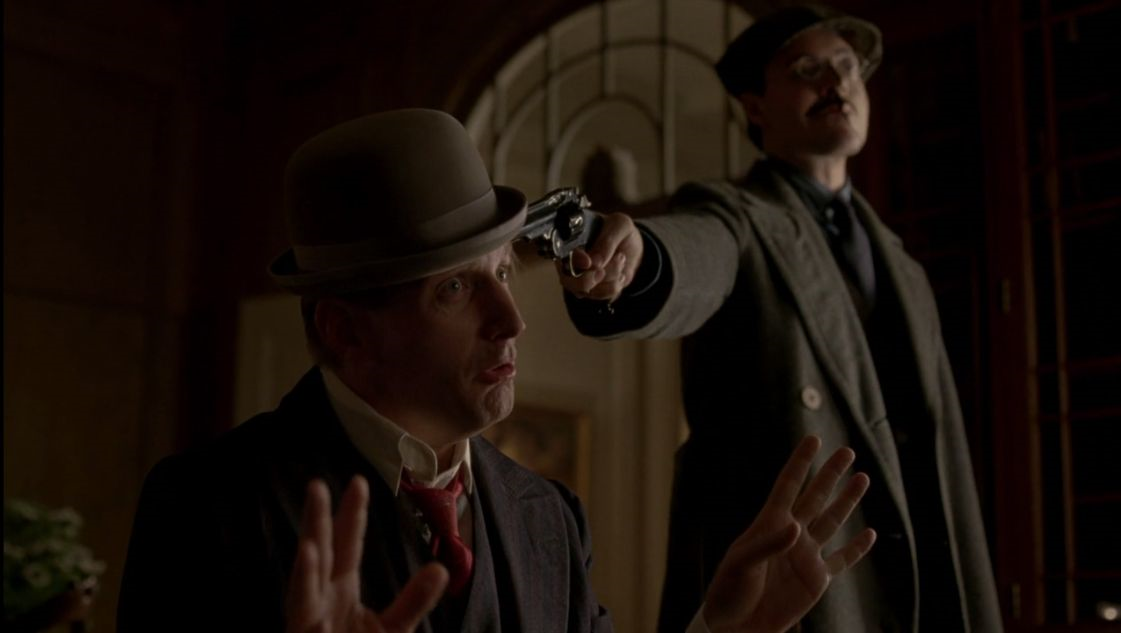 Mickey Duffy was born either Michael or William Cusick in the Grays Ferry district of Philadelphia sometime around 1888. His parents were from Poland. Mickey was arrested for the first time in 1908, which would actually make him 20. Duffy was sent up in May 1919 for assault and battery with intent to kill. He served almost three years at Philadelphia's Eastern State Penitentiary, where Al Capone would also sit out the St. Valentine's Day Massacre. When Mickey got out, he was released into the world of Prohibition. He got married to Edith Craig and opened up his own bootleg operations. He started with smuggling booze into Philadelphia, but soon began brewing it himself.
Duffy set up breweries in Philly, Camden and South Jersey. He was one of the top bootleggers in the Delaware Valley by the early 20s. He made nice with area mobsters Max Hassell, Harry Green, James Richardson, Charles Bodine and Nicholas Delmore, his main competition. Duffy continued to be a recurring pain to Boo Boo Hassell. Mickey Duffy worked out of the Philadelphia Ritz Carlton on Chestnut and 23rd. Duffy battled it out with other area bootleggers and expanded into the numbers racket.
Like most bootleggers, Duffy took his loot and went into some legit businesses. Also like most bootleggers, he went into those legit businesses that he knew most about. Places that could serve that demon whiskey. Duffy opened some clubs, including the tres chic Club Cadix. On Feb. 25, 1927, he made mob history: Duffy was the target of the first gangster Tommy gun shooting. Duffy was coming out of Club Cadix late at night when gunmen opened fire, hitting him three to five times. The doorman of Club Cadix, Earl Brown, was wounded and Duffy's bodyguard, John Bricker, was killed. Word on the street is that the fingers on the Thompson submachine gun belonged to Francis Bailey and Peter Ford. Duffy healed up at Hahneman Hospital, where he was given last rites, and went back to work.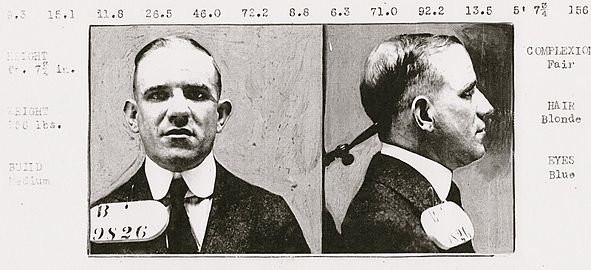 By the mid-twenties, Duffy was getting too big for Philadelphia and set his sights on New Jersey. Max Boo Boo Hassel, out of Reading, Pennsylvania, ran breweries all the way up to northern New Jersey. Duffy muscled his way in on Boo Boo's turf and took over one of his breweries. Hassel was an associate of Waxey Gordon, who ran rum and gambling houses for "The Brain," Arnold Rothstein.
Beer was good to Mickey Duffy. He made enough bucks brewing suds that he had a Mediterranean villa-style mansion built. It was just outside Philly at 1505 City Line Ave. in the Penn Wynne section of Lower Merion, Pennsylvania. Duffy's house was known as the House of the Black Palm or The Black Palm Castle, because it had a black wrought-iron palm tree imprint on the front. Duffy added custom design work, detailed it with marble and mahogany, put in a room with steel walls and an electric door and an expensive alarm system. Duffy moved in with his wife. He had his associates move in as neighbors.
Philadelphia District Attorney John Monaghan called Duffy, the "King of the Numbers Racket." Duffy got heat after Prohibition Agent John Finiello was killed in a raid at one of his breweries in Elizabeth, N.J., on September 19, 1930. Local cops cracked down on all Duffy's doings and it pissed off Joseph Beatty, Duffy's chauffer and bodyguard.
If you snooze, you lose. Duffy was killed while taking a nap at the Ambassador Hotel in Atlantic City in what looks like a power grab on Aug. 31, 1931. He was 39 or 42 depending on reports. The case is still officially unsolved, but that's just the law. The guys that shot Duffy, Samuel E. Grossman and Albert Skale, were hit two months at a club on Watts Street and Girard Avenue in December 1931. The payback started a mob war in Philadelphia. Thousands came to see Duffy off, the line of mourners stretched down City Avenue, near 77th Street, but cops only allowed the family and some friends with special passes to attend the funeral. The next day, a 31-car procession moved his body to Mount Moriah Cemetery in Philadelphia. Duffy was buried in a solid bronze coffin.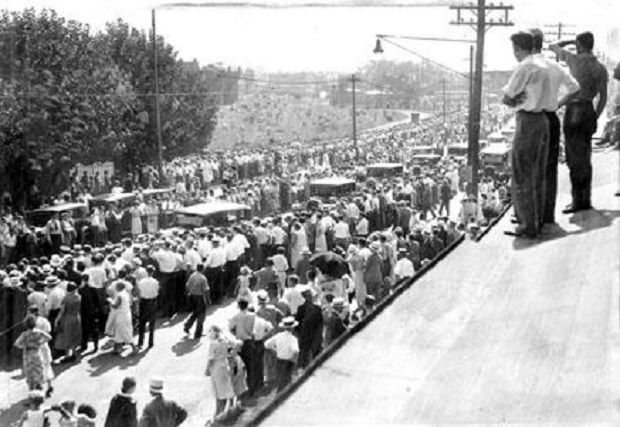 According to his papers, Duffy was only worth about 7 large when he died. His mouthpiece said Duffy was a generous guy who gave his money away. The feds taxed his wife and the Black Palm Castle and even the funeral director sued for money. Of course, by then Edith was nowhere to be found.
Like us on Facebook and follow us on Twitter for all news updates related to the world of geek. And Google+, if that's your thing!