Features
Boardwalk Empire Season 5: The Real Frankie Yale
The story of the real Frankie Yale from Boardwalk Empire is at least as crazy and bloody as what you learned on the show...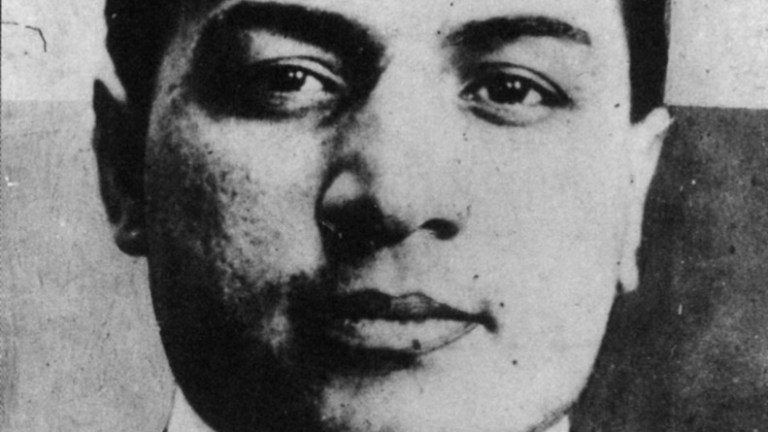 If you've been watching Boardwalk Empire regularly you will have heard the name Frankie Yale. He's a minor character now, played by Joseph Riccobene. He's only had four or five scenes and been mentioned a few times. He was the guy who killed Big Jim Colosimo in the first season. He was at the meeting last season when Nucky announced he was only dealing directly through Arnold Rothstein, pissing off Gyp Rosetti. 
But as we know from the way HBO structures its long-running programming, minor characters move up in rank. Look at Bobby Baccalieri or Vito Spatafore on The Sopranos, they had a few appearances in the early season and became major players by the time the show had its last dinner (Joseph R. Gannascoli actually played a completely different character before settling into Spatafore). Frankie Yale will become so important in Al Capone's world he will cause a mob war in New York. Probably best summarized in Gay Telese's book "Honor Thy Father," when the story was told first-hand by Joe Bonanno, New York's Castellammarese War.
I'm starting with Frankie Yale because I happen to know something about him almost no one knows. My grandfather was the gravedigger at the Holy Cross Cemetery on Snyder Avenue in Brooklyn. Holy Cross is a Roman Catholic graveyard and the people who run it could never let someone like Frankie Yale be interred there. He was a known murderer and criminal. But his family owned a funeral parlor on 66th Street and 14th Avenue. Frankie Yale is buried at Holy Cross, but you won't find his headstone. The lettering is so light you can't see it. My father told me you need to rub dirt on it to make it out. There has been an addition to the  Ioele family plot, Yale's grave is a knight's move away.
Frankie Yale, AKA Frankie Uale was born Francesco Ioele in Longobucco, Calabria, Italy, in 1893. Yale was married twice and had three daughters. He was a snazzy dresser and was called the "Beau Brummell of Brooklyn" and the "Prince of Pals" because he was quick with a joke and helped out a lot of people in the neighborhood. There is an urban myth that he became head of the Unione Siciliana after Ignazio "the Wolf" Lupo went to jail in 1918. Lupo had controlled the Unione for the Morello crime family. Lupo was known for hanging guys on meat hooks he kept in his office. Word on the street was that he burned six politicians in his basement furnace. The truth is that the two were in the Black Hand and no real connection to the unione has been established. The rest you can guess for yourselves. Ioele was Capone's boss and the one who sent him to Chicago to bring it under New York rule.
[related article: Boardwalk Empire: 20 Real-Life Gangsters Who Inspired the Show!]
Both Ioele and Capone came up through the Five Points Gang, and their dutch uncle was Johnny Torrio. By the time he was 19, Ioele was arrested in connection with a murder. Ioele kept Brooklyn cool, taking over the trucks that delivered ice. Ioele took that money and opened the Harvard Inn on Coney Island. Because the bar was called the Harvard he took the name Yale. The Harvard Inn is where Frank Galluccio slashed Al Capone across the face for insulting his sister and why they called Capone "scarface." Capone worked for Yale for two years before he was sent to Chicago to work under Johnny Torrio.
Yale ran cathouses and tried his Black Hand at strong-arming the neighborhood. He sold cigars with his face on the box and lived across the street from the funeral home he ran. He said he was an undertaker. When booze was criminalized he became a bootlegger, one of the biggest in Brooklyn. Future bosses Albert Anastasia and Joe Adonis worked under him. In 1920, Yale shot Jim Colosimo so Torrio could take over operations in Chicago. Yale, along with John Scalise, and Albert Anselmi, would do a similar piece of work for Torrio and Capone on Dean O'Bannion, who ran the North Side Gang, at his flower shop on Nov. 10, 1924. The undertaker told the cops he was in Chicago for the funeral of Mike Merlo, the president of Unione Siciliana.
Yale survived four attempted hits. He was ambushed on his way to a banquet on Feb. 6, 1921. His bodyguard was killed but Yale survived a lung wound. On July 15, 1921, his car was shot at on Cropsey Avenue and his brother Angelo was hit. About a week later Yale's men shot the man who ordered the hit, Silvio Melchiorre, in Little Italy. Yale's chauffer, Frank Forte, was shot on July 9, 1923 because the gunman thought he was Frankie Yale. The fourth attempt was when one of Capone's men tried to shoot Yale on July 1, 1927 after Yale found out that Capone was hijacking Yale's whiskey on its way to Chicago.
Yale and Capone made amends at the Dempsey-Tunney fight in 1927, but Yale's luck ran out on July 1, 1928. Lured out of the Sunrise Club on 65th Street and 14th Avenue by a call that said there was trouble with his wife and baby, Yale's armored car was chased to 44th Street by a car with guys with machine guns. The car didn't have bulletproof windows and Yale died in the crash. It was the first time a Tommy gun was used in a gang battle. He was wearing a gift Capone gave him, a belt buckle with his initials spelled out with 75 diamond chips. Yale was killed by the same guys who did the St. Valentine's Day Massacre, Fred "Killer" Burke, Gus Winkler, George "Shotgun" Ziegler, and Louis "Little New York" Campagna. He was the first casualty in the Castellammarese War that would end in the Organization of the mobs.
Yale's funeral was one of the biggest in mob history. Two women showed up at Holy Cross Cemetery who said they were his wife.
[related article: Dames of Boardwalk Empire: 5 Ladies Who Heat up the Boardwalk]
George Raft's quarter-flipping Guino Rinaldo character in the 1932 film Scarface is based on Frankie Yale. Raft said that after he made the movie a gangster told him that if any mobster was flipping any kind of coin, it would be worth more than a quarter. John Cassavetes played Yale in the 1975 movie, Capone.