Features
Boardwalk Empire Season 5: The Real Casper Holstein
SPOILER ADVISORY: These Boardwalk Empire character studies may be hazardous to your viewing experience.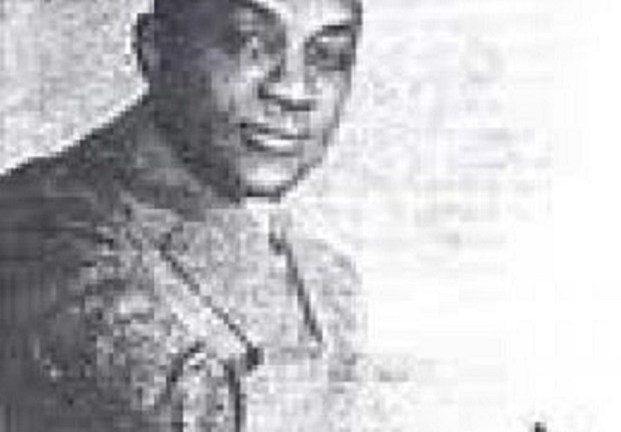 First off, I have to cop to the fact that I'm not as up on my West Indies gangsters as I am on the Italian ones, but that makes it more fun. When they first introduced Dr. Narcisse on Boardwalk Empire promos, I thought he was either Bumpy Johnson or a male portrayal of Queen Stephanie St. Clair, New York gangster touchstones. As I'm new to Casper Holstein, you might want to check back on this in a month while I go buy a book or two. Yeah, with pages, don't know why I trust them, but there it is. I also trust unreliable sources, street talk, gossip and legends that have passed through decades of changing city blocks. I didn't grow up hearing stories of Casper Holstein.
What I have learned is that this was no woman beater or heroin dealer. Sure, Casper Holstein was a gangster, but who wasn't who had the chance? Holstein ran numbers. Who hasn't played numbers? The lottery is based on the numbers racket, except I can trust where that's going at OTB. For the most part. Numbers winners were based on pari-mutuel winners at the horse races. They could be fixed by last minute betting that messed with the odds. Otto "Abbadabba" Berman, who worked for Dutch Schultz, could do it off the top of his head. What Holstein did was open it up to other variables that let more people play. He learned that when he was a messenger on Wall Street.  Holstein was a philanthropist, pouring money back into the community mainly for education. Casper Holstein was known as the "Bolito King."
SPOILER ALERT. Casper Holstein is probably not going to die on Boardwalk Empire. Not unless Dr. Narcisse is only loosely based on Holstein, like Nucky Thompson is loosely based on Nucky Johnson. On Boardwalk Empire, he is played by Jeffrey Wright.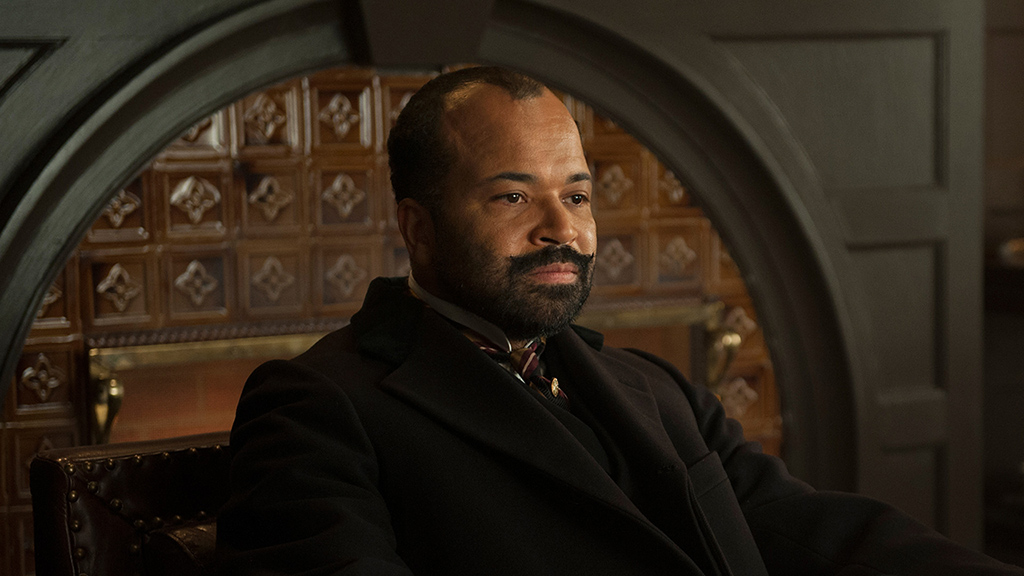 Casper Holstein was born Egbert Joseph on December 7, 1876 in Christiansted, St. Croix, Danish West Indies, now known as the U.S. Virgin Islands. Holstein's mother was Danish and his father was Danish and African, his father was an officer in the Danish West Indies Colonial militia. Hostein emigrated to New York City with his mother in 1894. He lived in Harlem and went to high school in Brooklyn. When he graduated he joined the navy and was stationed in the West Indies during World War I.
After the war, Holsten got jobs as a janitor and a doorman before landing on Wall Street as a messenger. He rose up to head messenger at a big brokerage house and started to learn the stock market racket. Not interested in Ponzi schemes, Holstein applied the stock market to gambling and reinvented numbers in Harlem, which were random drawings at the time. Holstein applied newspaper statistics like the NYSE daily share numbers and Customs House receipts. He also tied it to the ponies by way of pari-mutuel gambling totals.  This evened the odds and more people played. It was known as the Bolita system and Holstein was known as the "Bolita King." Illegal gambling had been knocked out of Harlen when Peter H. Matthews was sent up the river in 1915.
Eight years later, Holstein brought numbers uptown. Along with Queen Stephanie St. Clair, who also laid claim for inventing numbers, Holstein helped usher in the Harlem Renaissance. The Bolita King himself pulled in about $2 million from the numbers. By the end of the twenties, Holstein was pulling in $12,000 and he shared it. The New York Times called him "Harlem's favorite hero," because of his rascally Robin Hood ways. Holstein took care of Harlem's poorest kids. He built dormitories at black colleges. He established a relief fund for victims of Virgin Islands' hurricanes. He gave money to black causes, black artists and black magazines. He kept a Baptist school in Liberia afloat. He founded a museum.
And then came Dutch Schultz from the Bronx wanting his taste. Holstein was kidnapped and beaten by five white men in 1928. They wanted fifty large as ransom. They let Holstein go three days later, without the money. The cops caught the kidnappers, but Holstein didn't recognize them. He later told the newspapers that he knew them, but, for business reasons, it was better he kept his mouth shut. It only took a few years for the Dutchman, Arthur Flegenheimer, to take over the Harlem numbers. Dutch Shultz bought the cops and the cops pushed Holstein out of his own racket. Madame St. Clair and Bumpy Johnson went out fighting. Holstein went into local politics. He wrote for Crisis, the NAACP newspaper. He transformed Marcus Garvey's Universal Negro Improvement Association.
Dutch Schultz was gunned down by fellow mobsters in 1935. The same year the New York Times called Holstein a "benefactor of Negro Equality." It was also the year Holstein was busted for gambling. Seems there were games going on in one of the buildings he owned. He told the cops "I own the Turf Club building, but I don't own the policy bank." It might have been the truth. Dutch Schultz was running the games in Harlem.
According Geraldo Guirty's 1989 book "Harlem's Danish American West Indies, 1899-1964, 1935 was also the year Holstein wrote "We cannot enjoy half slavery and half freedom. We want it all or nothing. We don't want to be revolutionists; we don't want to be communists, we don't wish to be branded against organized government. We want to be the same as every member of this American nation, and we are entitled to that privilege. I am told you cannot oppose government, but by God government can hear us cry, and must hear us protest and we are going to protest until we get the form of government we wish."
Holstein got out of jail at the start of World War II. He died in April 1944. His obituary in The New York Times ran with the headline "Former 'Policy King' in Harlem Dies Broke." Two days later, over 2,000 people went to Harlem's Memorial Baptist Church to see him off.