Features
Boardwalk Empire Season 5: The Real Dean O'Banion
The story of the real Den O'Banion from Boardwalk Empire is even crazier than what you saw on the show...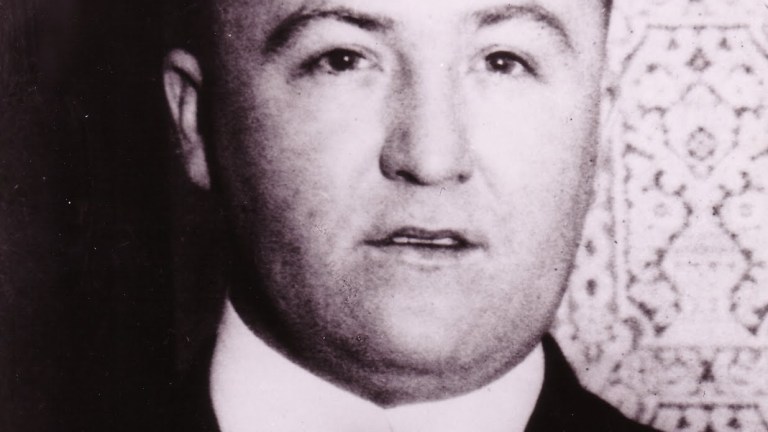 SPOILER: Dean O'Banion is going down bad and he's going down soon. You don't mess with Al Capone and Johnny Torrio. Torrio was barely keeping a lid on Capone in the first place, what with the cops, all on O'Banion's payroll, took out his brother Frank right in front of him. Boardwalk Empire did a spot-on job recreating those scenes as they played out in gangland history. O'Banion was also a known prankster and a rough one. The bust in the brewery was a gag, get it? What are you getting so sore about?
Charles Dean O'Banion is best known as the guy who was taken out by Johnny Torrio and Al Capone. Newspapers at the time called him Dion O'Banion and as a kid he was called "Gimpy" behind his back because a streetcar left one of his legs shorter than the other. On Boardwalk Empire, Dean O'Banion is played by Arron Shiver.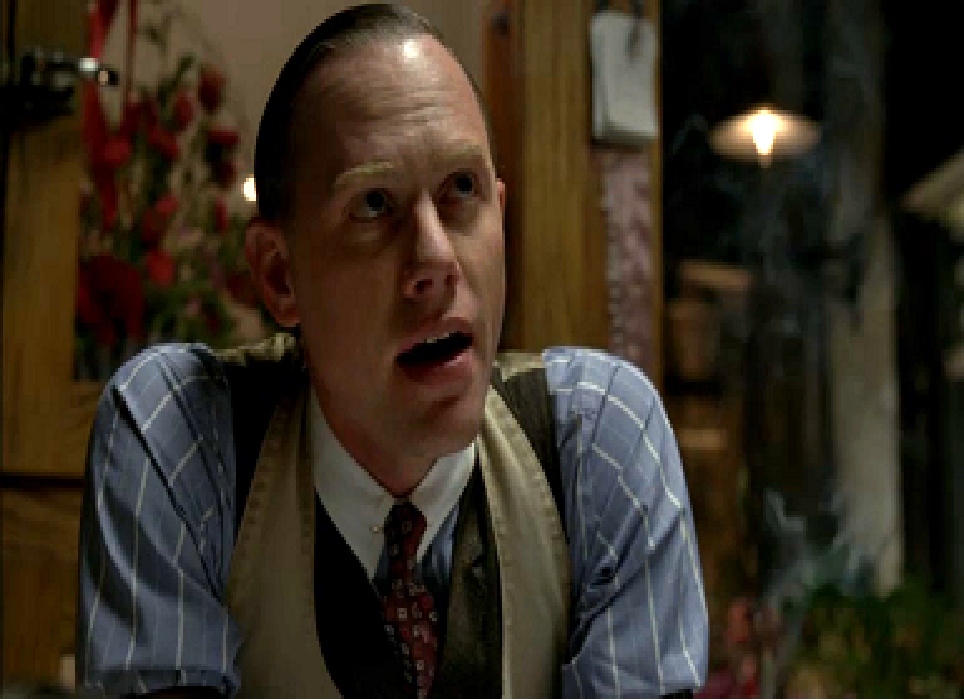 Charles Dean O'Banion was born on July 8, 1892 in Maroa, Ill. His parents came over from Ireland when his mother died of TB his old man sold his barbershop and moved O'Banion and one of his brothers to the section of Chicago known as "Little Hell." Like Hell's Kitchen in New York City, the Kilgubbin section of the North Side of Chicago was mainly Irish. Deanie O'Banion sang in the church choir at Holy Name Cathedral. And a fine young tenor he was. His first job after he quit school at sixteen was as a singing waiter in McGovern's Saloon and Café. If his singing didn't soothe the savage beasts who were regulars at the bar, O'Banion would slip them mickeys and his friends would rob them on the sidewalk.  McGovern's was also where O'Banion met Gene Geary. The Irish gangster taught Dino how to shoot and O'Banion practiced by shooting rats from his rooftop. O'Banion and Geary would stay close until Geary was diagnosed with homicidal mania and locked up in an insane asylum in 1921.
O'Banion came up through the Market Street Gang also known as The Bloody Market Streeters. O'Banion, Earl "Hymie" Weiss, Vincent "The Schemer" Drucci, and George "Bugs" Moran stole cars, shoplifted and hired themselves out to newspapers as "sluggers" to strong arm newsstand owners. O'Banion and his friends started out busting heads for the Chicago Tribune. They were so good at it, that Moses Annenberg hired them away to crack skulls for his team: The Tribune's rival, the Chicago Examiner. Annenberg also introduced the gang to Charles "The Ox" Reiser, who cracked safes. O'Banion majored in safecracking under The Ox. O'Banion would matriculate at Bridewell reformatory for six months in 1909 after getting caught lifting stamps and some perfume from a drug store.
The Bloody Market Streeters also went upside the heads of voters in the 42nd and 43rd wards to encourage right-voting at elections. When the Volstead act was passed, the enterprising O'Banion went into bootlegging. He is credited for the first liquor hijacking in Chicago on Dec. 19, 1921. O'Banion saw a liquor truck and, as a gag, knocked the driver out with a sack of quarter and split the booze with Jewish gangster Samuel "Nails "Morton. O'Banion then made arrangements take booze and beer deliveries from Canada. Booze was flowing so plentifully during prohibition that O'Banion and made about $1 million a year hijacking booze. The North Side Gang took out the competition on North Side and the Gold Coast. Local mobsters Samuel "Nails" Morton, Louis "Two Gun" Alterie, and "Handsome" Dan McCarthy joined up. the North Side Gang once walked out of Sibly Distillery with 1,750 barrels of whiskey. The Sibly Distillery belonged to Al Capone, a Lieutenant in The Outfit. Being the card as always, O'Banion switched the whiskey in the barrels for water.
"Papa" Johnny Torrio and the Chicago Outfit came to O'Banion to split up Chicago's bootlegging operations into territories. The deal was that all the gangsters would share their political contacts to make things easier for everybody. Torrio had just taken over "Big Jim" Colosimo's Outfit to become the biggest bootlegger in Chicago. After tough negotiations, O'Banion gave Johnny Torrio and his lieutenant, Al Capone the North Side of Chicago in 1920, but wanted it back three years later. To avoid a bootleg war Torrio tried to trade some of his brothels, but O'Banion was no pimp and got angry.
In 1921, O'Banion married 18 year-old Viola Kaniff and bought an interest in William Schofield's River North flower shop across the street from Holy Name Cathedral on West Chicago Avenue and North State Street. O'Banion said the flower shop was a cover, but he really did like flowers and was a good floral arranger. Schofield was the go-to florist for mob funerals. The North Side Gang made their headquarters in the room over Schofield's.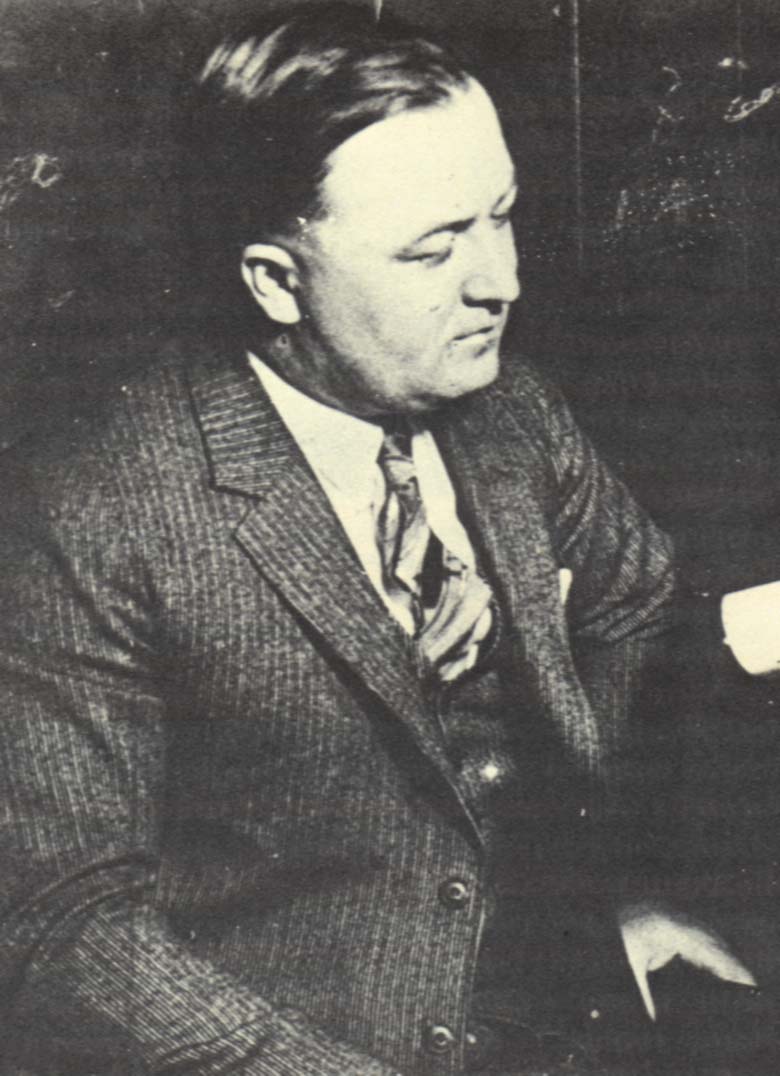 The North Side gang collaborated with The Outfit to sway voters in the 1924 elections in Cicero. In exchange, Torrio gave O'Banion a piece of his action in his booze sales and a cut of his biggest casino, The Ship. This only whetted O'Banion's appetite for Italian loot and he started muscling in on Capone's operations. While O'Banion swooped down on Capone, the Genna brothers moved in on Chicago's North Side. They sold booze cheaper than O'Banion, a sin in the Chicago syndicate, so O'Banion started hijacking the Genna brother's liquor as penance.
O'Banion asked for Torrio's help with the Genna Brothers from Chicago's Little Italy. They were Sicilian, not Italian, and O'Banion only lived through that because the Unione Siciliana wouldn't sanction a hit. In February 1924, O'Banion tried to set up Torrio and Capone for the murder of Philly gunsel John Duffy, who went to O'Banion after he killed his wife. O'Banion picked up Duffy in front of The Four Deuces, the club Torrio and Capone owned, and shot him the head three times. O'Banion picked up an arsenal that included three tommy guns when he was vacation in Colorado with his wife in the summer of 1924.
When O'Banion double-crossed Torrio on a brewery deal in May 1924, things took a downward spiral. O'Banion's big prank was to tell Torrio that he was retiring on account of the Gennas and wanted to unload his Sieben brewery for half million. Torrio figured that was a small price to pay to get rid of the jokester Irishman. The gag was that O'Banion had been tipped off that the brewery was about to get raided and he left Torrio with the bill. Torrio would have let even this slip, but on November 3, 1924, Dean O'Banion insulted Angelo Genna. Oo fa.
According to true crime author Joe Bruno, "Torrio immediately set up a meeting with O'Banion nemeses Angelo Genna and his brothers Mike and Tony, Capone, and himself, to discuss what to do about O'Banion. The group unanimously voted to whack O'Banion. However, Torrio did caution the group that Mike Merlo, the powerful president of the Unione Siciliana, was still in O'Banion's corner. Angelo Genna told Torrio not to worry. Merlo was deathly sick with cancer, and, in fact, would die on Saturday, November 8, 1924, less than a week after the meeting. Frankie Yale, still the head of the National Unione Siciliana, flew in from New York City, and he appointed Angela Genna the new head of the Chicago chapter of the Unione Siciliana. Yale also renamed the group the `Italo-American National Union,' thereby justifying the fact that he, a Calabrese, could rightfully be the president of the former Sicilian-only organization." Torrio and Angelo Genna sent Genna's gunmen John Scalise and Albert Anselmi and Frankie Yale to do the hit on O'Banion.
Mike Merlo died on November 8, 1924. On Nov. 9, Frankie Yale went to Schofield's to talk to O'Banion about flowers for the funeral. While he was there, Yale also cased the place. O'Banion was clipping chrysanthemums when Yale came in to pick up the flowers on November 10, 1924. O'Banion shook Yale's hand, but Yale didn't let go. He kept holding on while Scalise and Anselmi pumped two bullets into O'Banion's chest and two in his throat. After O'Banion was down, they shot him one more time in the back of the head.
Dean O'Banion's execution started a gang war that lasted five years, but O'Banion got a huge mob funeral. Bigger than Merlo's the day before. Because he was a gangster the Catholic Church had him buried in unconsecrated ground. He was later reburied properly in Mount Carmel Cemetery in Hillside, Illinois.
The turf war that started with the O'Banion hit ended with the St. Valentine's Day Massacre in 1929.
James Cagney is said to have based his Tommy Powers character in Public Enemy on Dean O'Banion. Edward Woods was doing his take on Earl "Hymie" Weiss.