News
Black Samurai TV Series Starring Common In Development at Starz
It's a modern day update for Black Samurai Robert Sand.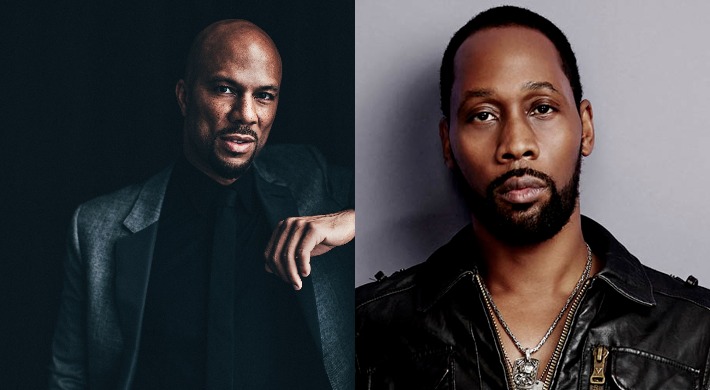 Robert Sand lives on!
Starz announced a Black Samurai TV series set to star Common is in development. The actor and musician will also executive produce the project, a modern-day update based on the novels of the same name by Marc Olden and the 1977 blaxploitation film.
The series is being developed for television by Jerry Bruckheimer Television, Common's Freedom Road Production, and Wu Films, the production banner from RZA and Mitchell Diggs, who will serve as executive producers. Cormac and Marianne Wibberley (Bad Boys II) are penning the pilot and will serve as showrunners. 
According to a release, Common will play Robert Sand, a "highly-trained American Army Ranger whose life is transformed when he meets a legendary Japanese master who invites him to train as a samurai. After his beloved sensei and samurai brothers are killed by mercenaries, Sand is thrust on a worldwide journey of both revenge and self-discovery."
"I'm beyond excited about 'Black Samurai.' This is a unique and special project that offers something rarely seen in art and culture today," said Common in a statement. "I can't wait to dig into this character and the martial arts worlds of gun-fu, kung-fu, jujitsu and more. Look out world, 'Black Samurai' is coming!" 
RZA spoke to the influence of Black Samurai on his career: "I've been a fan of the Robert Sand character since I was a kid, 'Black Samurai' being one of the films that got me into the martial art genre. A chance to combine with Jerry Bruckheimer, Common and Andre Gaines to reintroduce this character to a new generation makes myself and my partner Mitchell Diggs at Wu Films super stoked. With the Wibbs leading the writing team and Starz as our outlet, I'm certain the series will find its fan base."
We'll keep you updated on the latest for the Black Samurai TV series.