News
Black Sails Seasons 1 -3 Blu-Ray Prize Pack Giveaway
We're giving away a prize pack of Black Sails seasons 1 - 3 on Blu-ray on Twitter!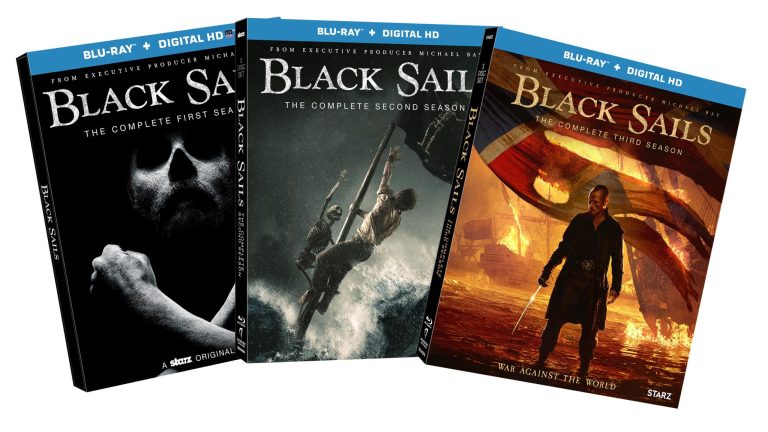 In honor of season 3 of Black Sails, we're giving away one prize pack containing all three seasons of the series on Blu-ray to one of our lucky Twitter followers.
A quick synopsis of season 3:
Season Three of "Black Sails" begins in the wake of the burning of Charles Town. All the New World lives in fear of Captain Flint. When his campaign of terror crosses over into madness, and new threats emerge to challenge his supremacy, it falls to John Silver to locate the man within the monster, before Flint's war against the world consumes them all.  Meanwhile, on the pirate island of Nassau, it's a new day.  With Eleanor Guthrie facing judgment in London, Jack Rackham sits atop a fortune in Spanish gold, hoping to secure his legacy as a king among thieves. To do so, he'll have to compete with the return of one of history's most notorious captains, who holds a different vision for their home, as well as a complicated past with Rackham's chief ally, Captain Charles Vane. All will be tested when a new opponent arrives to claim Nassau, one the pirates could never have anticipated. It knows them. It understands them. And in the blink of an eye, it will do the one thing they never thought possible…turn them against each other. 
Here's how to enter:
2. Tweet a link to this article with #DoGBlackSails.
OR
1. Follow @DenofGeekUS on Twitter.
2. RT one of our Tweets about this giveaway with #DoGBlackSails
The giveaway ends Nov. 13 at 11:59 PM, and the winners will be picked the following day on Nov. 14. Winners must live in the United States to qualify!
Black Sails: The Complete Third Season is available on DVD and Blu-ray + Digital HD starting Nov 8.