News
Black Mirror Season 5 Will Have an Interactive Episode
Netflix will utilize an experimental choose-your-own-adventure style episode in the upcoming fifth season of Black Mirror.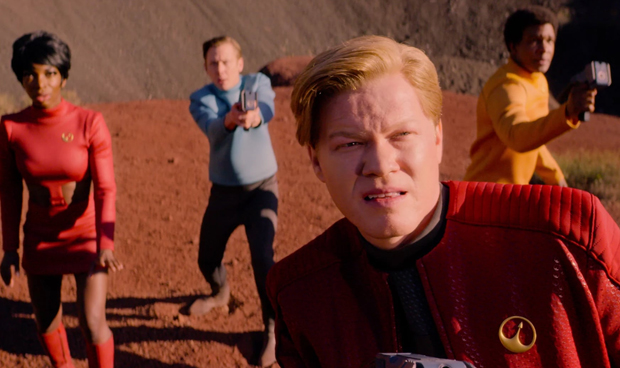 Black Mirror has always walked on the cutting edge of suspense, brandishing its signature style of technology-centric horror stories. However, Netflix is using the upcoming fifth season of the acclaimed anthology series as part of a planned slate of interactive programming.
Netflix is getting deeper into the interactive television medium –allowing viewers to make decisions that affect the outcome of the programs – with a slate of specials, which are expected to be launched before the year's end, according to a report by Bloomberg. While details are scarce, the report cites that Black Mirror Season 5 will feature – in a technology experiment apropos to the series – a choose-your-own-adventure style episode, allowing audiences to interact with the course of likely-freaky events unfolding onscreen.
The streaming giant first dabbled with interactive television back in June 2017, when it launched the Shrek franchise TV spinoff, Puss in Book, which allowed its child viewers to decide if swashbuckling feline Puss n Boots should venture into the storybook worlds of Sinbad, Snow White or Goldilocks and the Three Bears. The choose-your-own-adventure dynamic that inspired this kind of interactive TV stems back to a genre of youth-aimed short novels that was popular in the 1970s and 1980s, which gave readers the ability to choose the course of the story amongst multiple options.
Indeed, if you are paranoid that the Netflix algorithm's ability to predict your viewing tastes somehow stultifies your status of as a unique-thinking individual with free will, then the act of making clear plot choices during an episode of Black Mirror might just be you worst nightmare come to life. However, if you're not living in fear of those things, then Netflix's foray into interactive television will be considered yet another prospective bellwether multimedia offering that's set to blow your mind.
Of course, when considering the nightmarish nature of offerings like last year's acclaimed Star Trek-spoofing digital existential crisis, "USS Callister," the application of interactive TV to Black Mirror will likely feature viewers decisions that will carry far deeper implications than ones deciding which fairy tale worlds an anthropomorphic cat that sounds like Antonio Banderas should explore. Yet, Netflix's use of the burgeoning feature will help it keep up technologically with competitors, notably HBO, which released the Steven Soderbergh-developed mystery series, Mosaic, as an app exclusive in early 2018.
Black Mirror Season 5 is expected to arrive in December.
Joseph Baxter is a contributor for Den of Geek and Syfy Wire. You can find his work here. Follow him on Twitter @josbaxter.