News
Black Mirror Season 5: How Miley Cyrus Was Cast
Black Mirror creators Charlie Brooker and Annabel Jones explain how Miley Cyrus and Nine Inch Nails came aboard for a season 5 episode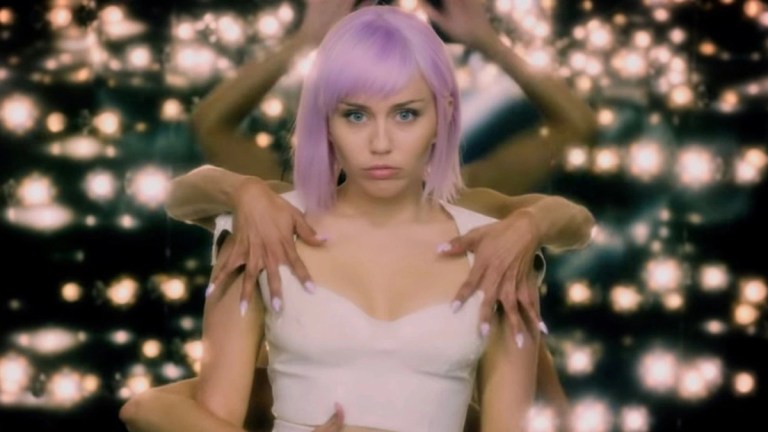 This article comes from Den of Geek UK.
When it came to casting the international popstar role in Black Mirror season 5 episode "Rachel, Jack And Ashley, Too," Charlie Brooker remembers thinking "in a dream world, it would be somebody like Miley Cyrus," he told press at a London episode screening.
"But we thought that was fucking stupid talk … literally an impossible request, but we also figured we had nothing to lose by trying to get the script to her."
She received the script, and Cyrus found it "hilarious" says producer Annabel Jones. "There were quite a few things she identified with."
further reading: Black Mirror Shared Universe Confirmed
"[Cyrus] has got a very sarcastic sense of humour," Jones continues. "She's very acerbic, she's very funny and she delights in subverting things. Her whole career has been about the Disney popstar who tries to carve out her own identity and as a result, has faced a lot of opposition from her label and her fans in some respect."
Brooker adds with a laugh, "I seem to remember she said 'it'll piss people off and pissing people off is kind of my thing.'"
The songs performed by Cyrus' character in the episode are all Nine Inch Nails tracks that Brooker has re-written as upbeat pop standards. Permission was sought from songwriter Trent Reznor, who readily agreed.
"I got to rewrite his lyrics in a chirpy way," says Brooker. "I'm not the best lyricist in the world and she's singing 'I'm stoked on ambition and verve' instead of 'you're going to get what you deserve,'" he laughs.
Reznor, says Jones, "thought it was very funny. He found the dark comedy very entertaining."
Black Mirror season 5 arrives on Netflix on June 5.